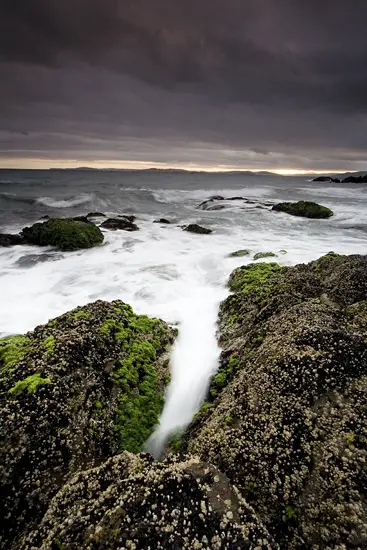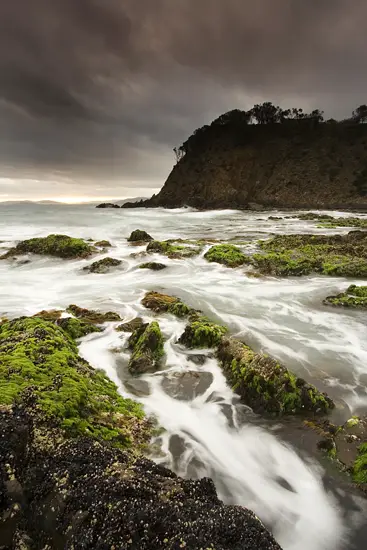 Park Beach, Tasmania
Interesting day, quite a bit happening and photography is the best release. Taking it easy and wandering around all the jagged edge rocks and listening to the waves as they crash. Park beach is around 45 mins from Hobart maybe? Quite close really and the drive pays off with the scenery including rocks with interesting formation that have a covering layer of green seaweed.
When shooting waterscape photographs the scene drastically changes in the 10 seconds which the wave comes in and then as the water flows out. This is why it's good to snap away as the wave comes through just to capture the different effects which occur during this period. I find as the water has settled briefly, the water can be quite boring and you don't capture the moment as much. It's more as the water is entering or leaving that is the best time to snap.