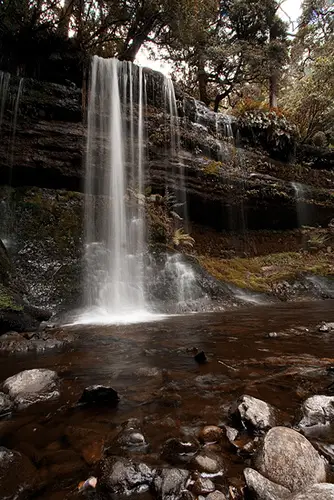 Friday was quite humid, hot, rank. Thunder and hard rain randomly coming through in patches which made it a good time to go take some shots of waterfalls at Mt. Field, Tasmania. But upon arrival the sun came out and things looked pretty poor for taking shots but you get over these things as theres more to life then taking little photographs right? ok maybe not.. Photography seems to play a increasingly part of my life, i think about it way too much. My mind wanders when I walk down the street as I imagine how I would compose a certain shot with that little puddle on the side of the street, it could look nice with the incoming storm reflecting.. Ahhhhhh!
The two above shots were taken with a Canon 350D and Canon 10-22 and no neutral density filters or any of that.
—————-
Now playing: Dan Le Sac vs. Scroobius Pip – Thou Shalt Always Kill
thou shall not shake it like a polaroid picture.