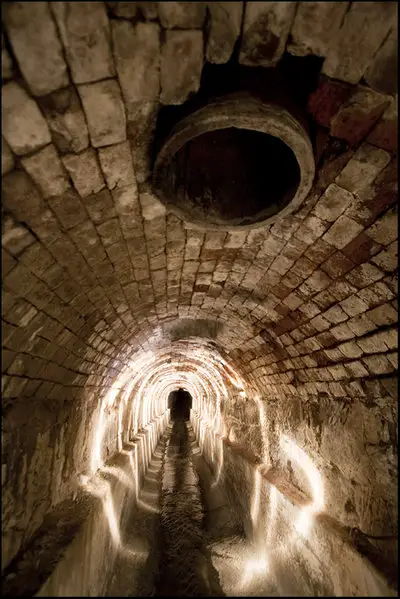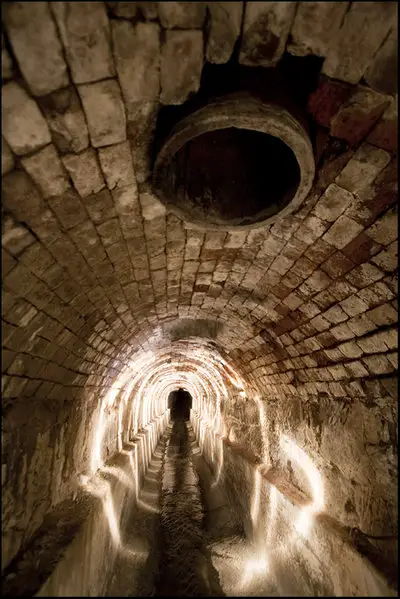 Sorry that the resolution is tiny, whenever I plugin my external hardrive it interferes with my speakers and makes a buzzing sound through the speakers so I try to avoid using it whenever I can. Would love to hear if anyone has any idea why it would be interfering?
But moving on, this was taken underneath the city of Hobart and is one of my favourite underground locations. The brickwork is actually excess convict brick from the Port Arthur site and has convict stamps on many of the bricks which is quite amazing but scary of how old they are. You walk away with crumbles from the bricks all through your hair which is a nice touch haha.
Initially for this shot I was hoping to wave the torch around just to cleanly light the scene up with no lines or anything on the wall. But I didn't realise that waving the torch in front of the camera (instead of back on) would create lines on the wall. But I'm really happy with how it came out in the end, even if it was a mistake haha.
For anyone interested in urban exploring (urbex, whatever) I received a copy of drainor magazine in the mail yesterday. Great little magazine and I was surprised how quick it made its way to Australia from the UK.