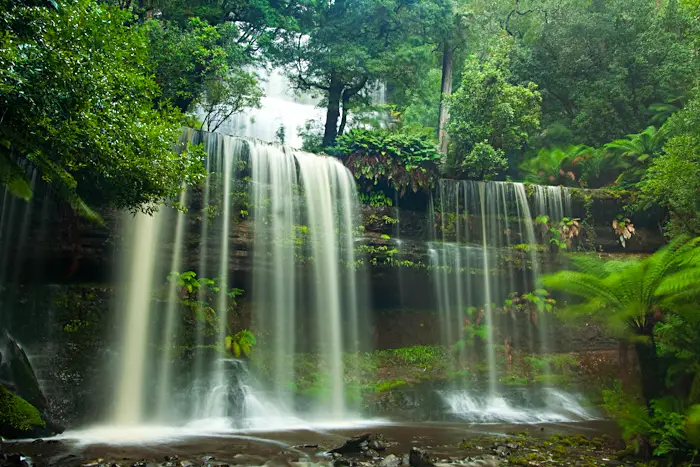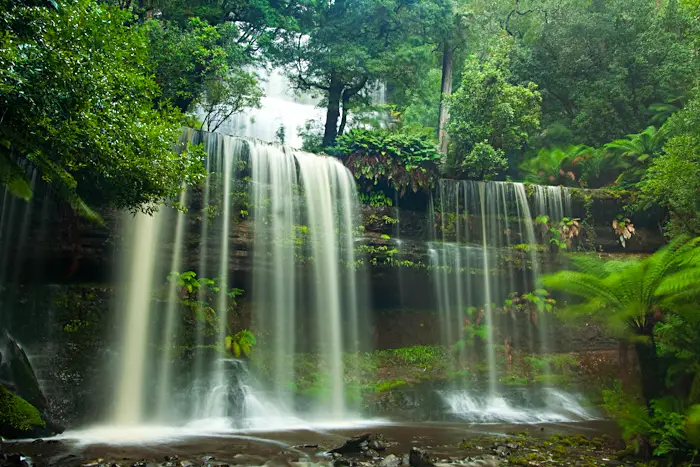 A pretty cliche photograph of Russell Falls, located in the Mt. Field national park.
I'm not that into this shot as it's a pretty common tourist shot but was rather limited with the weather. The light was really patchy, just as I'd set my gear up a cloud passed over the sun which softened the light allowing me to quickly fire a shot off. After that there were no more clouds in the sky and the light was rather harsh creating some pretty crazy highlights when trying to expose.
Shot with a Canon 350D, Canon 10-22, Hoya ND 8x and circular polariser.