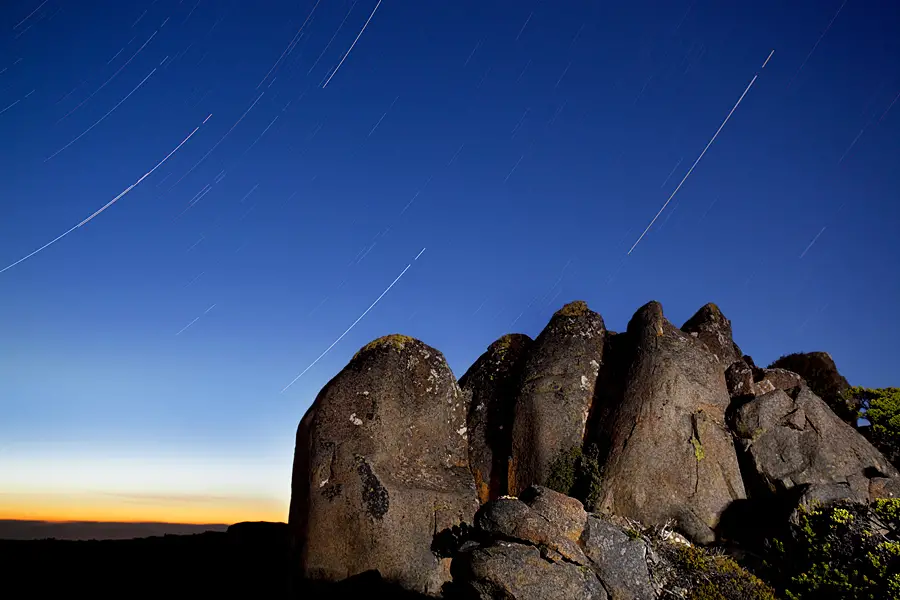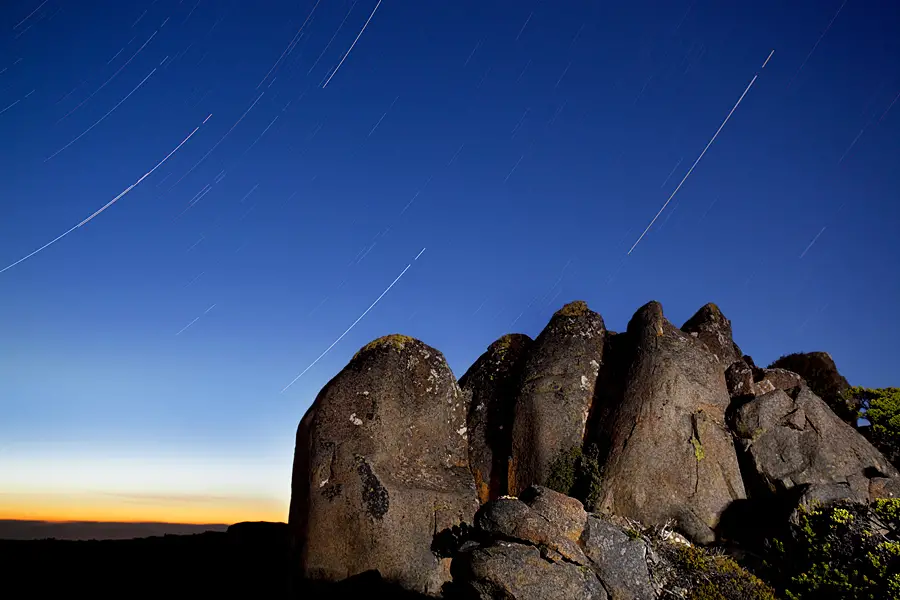 Recently I met up with  Carl Ashley who was in Hobart with his dad, both are mad about photography. It was really nice to shoot with them as they're great guys and also very knowledgeable about photography.
This is a 50 minute exposure of star trails captured after sunset on Mt. Wellington, Tasmania. To minimise noise, I shot 5 x 10 minute exposures and later combined them in Photoshop. I find the best way to do this is through opening one image and adding the remaining 4 images as layers. From here simply set the layer type as 'lighten' and it should line up nicely. It probably would have been better if I shot much shorter exposures (30 seconds) to further minimise noise but the final image is clean enough for me. For those that don't own Photoshop, Achim Schaller has developed a program which does similar to what I explained (click).
The rocks were briefly light painted in one of the 5 exposures.