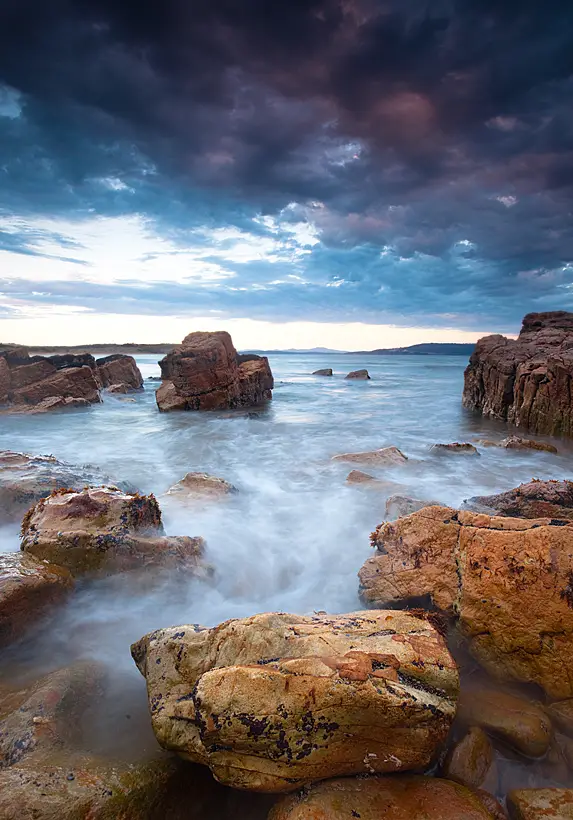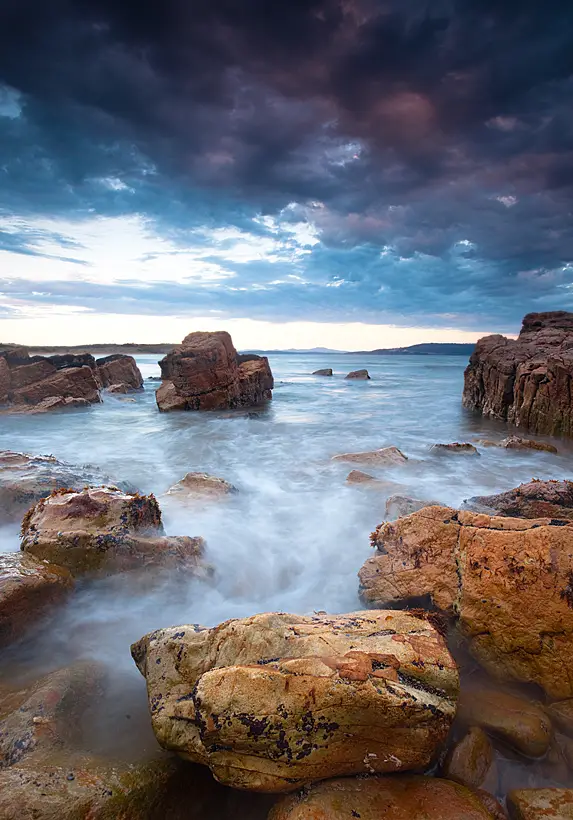 As the cloud slowly rolled in throughout the afternoon, I made plans to take a drive and get some photos somewhere. As I arrived at Clifton I realised I had brought my broken tripod, fantastic! I wanted to capture at least one photo of the beautiful clouds so I laid over the rocks, positioning the camera on a rock and snapped away.
This is a 1.3″ second exposure at F.13 with the Canon 5D Mark II, Canon 17-40 and Cokin Z-Pro graduated neutral density filters to control the exposure of the sky.
Recently I wrote a small buying guide for neutral density filters that you may want to look at (click).