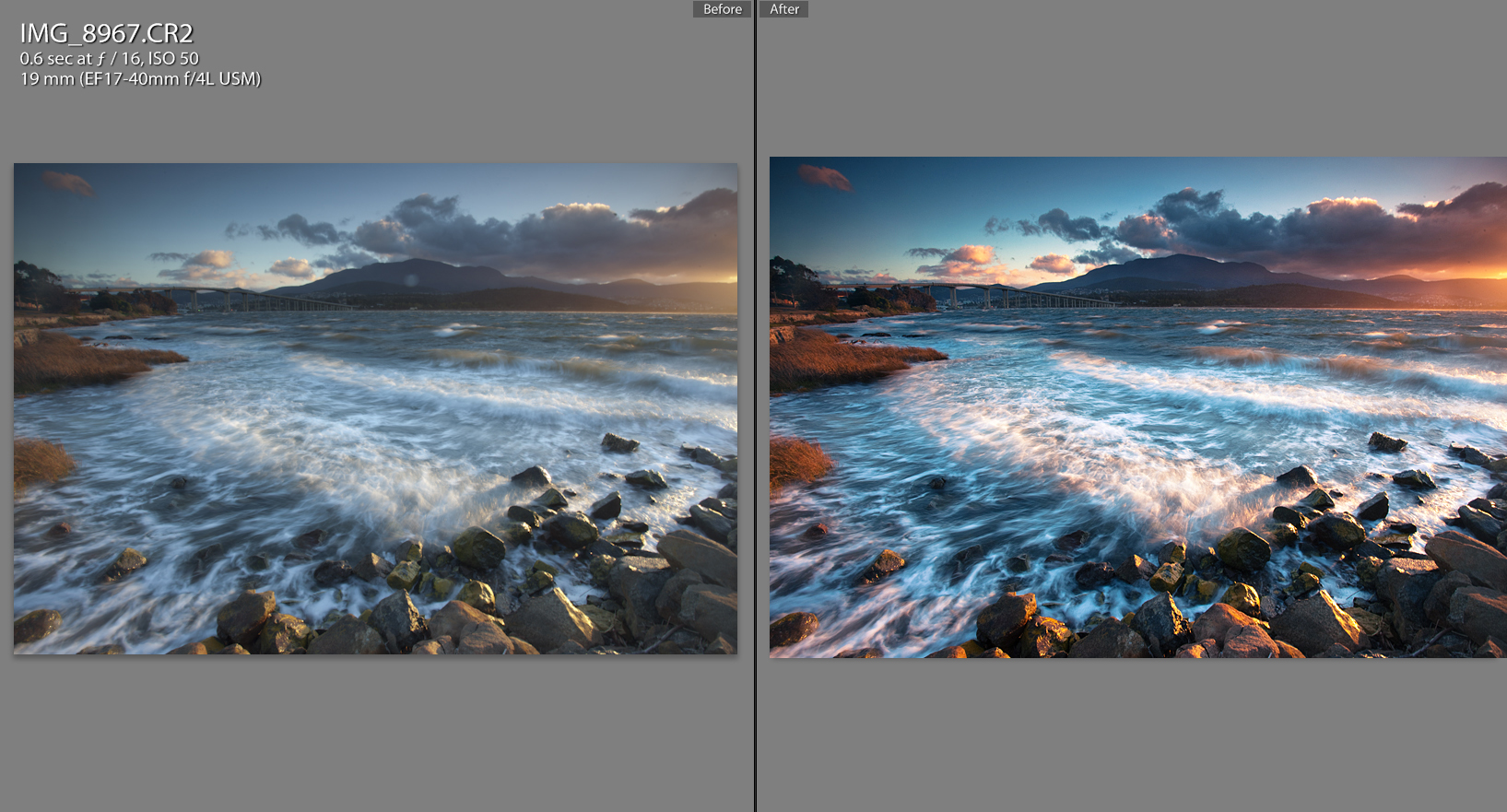 F.16 / 0.6 of a second.
Another shot from Rose Bay, Tasmania on a windy afternoon. The sea spray caused havoc on my filters, leaving me with a 10% hit rate.
I like to keep my post processing as simple and quick as possible, mostly using curves, saturation, exposure and contrast (reference: before and after). Lately I've been wondering if I need to step things up with fancy borders, logo and push for unnatural dynamic range in my image (i.e. this without the dynamic range). Yet I can't help but wonder if this is just another faux trend? I see more and more amateurs who having owned a camera for a few weeks, are already sporting a logo and border for their images when they probably should be putting more of that effort into learning photography/processing.
So it begs the question, do I need to jump on board and start taking this style of presentation more seriously before I get left behind? Or should I stick with my current approach of letting my images do the talking without relying on a logo and border to give a false sense of professionalism? I'm not having a go at anyone using this style but am interested in how others perceive it.
Happy birthday to me! 🙂