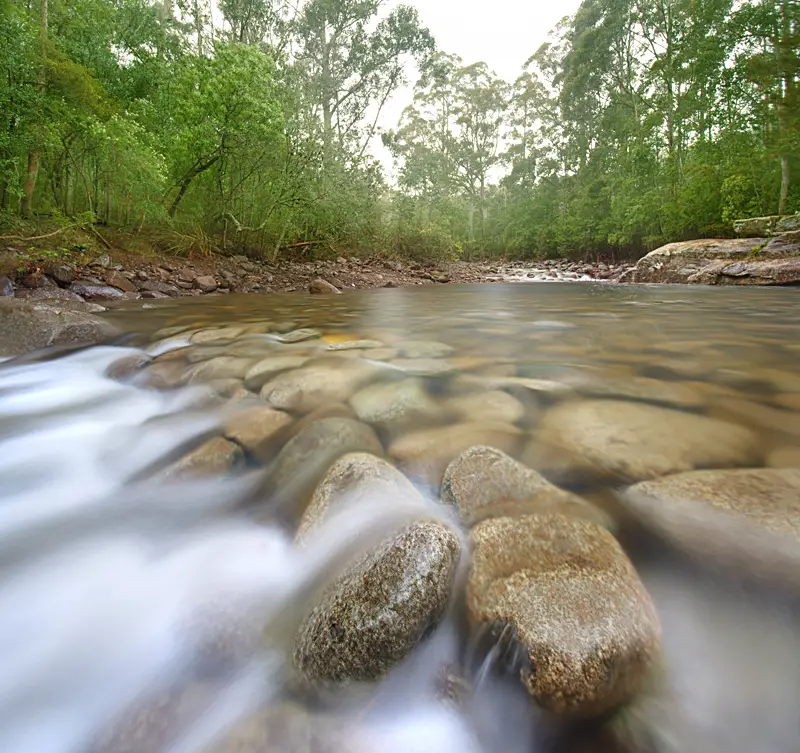 3 image stitch with a 4 second exposure at f.20
Apologies for the over load of posts lately. Not being able to take photos during exams was painful so I've been making the most of my free time.
This is a long exposure photograph captured at the North West Bay River, Tasmania. I was put onto this location by Ben Short who posted a photo from it a few months back. It's not far from Hobart (25~ minutes) so I've been waiting for an overcast and wet day to come along to make a quick dash for it.  Standing, clutching an umbrella above the camera and ankle deep in water, I'm quite happy with how this came out.
Photographed with a Canon 5D Mark II, Canon 17-40 lens and a circular polariser. No neutral density filter were used for this one (no need).