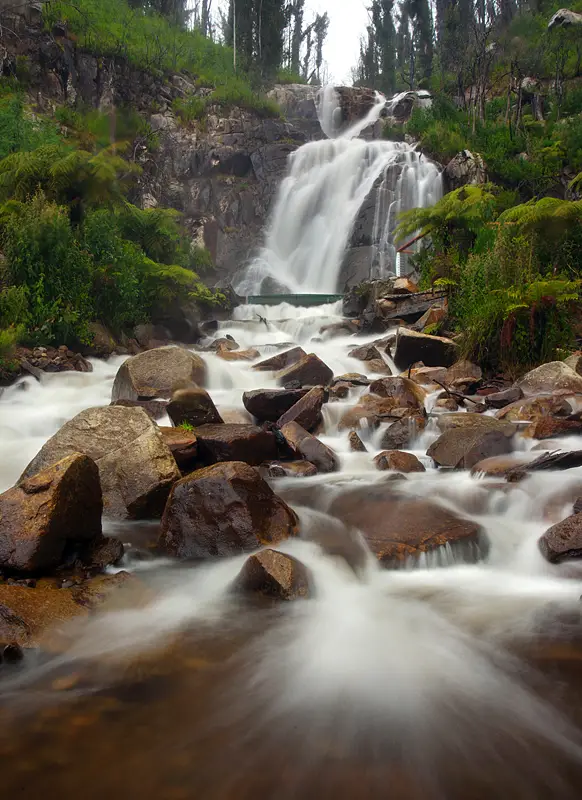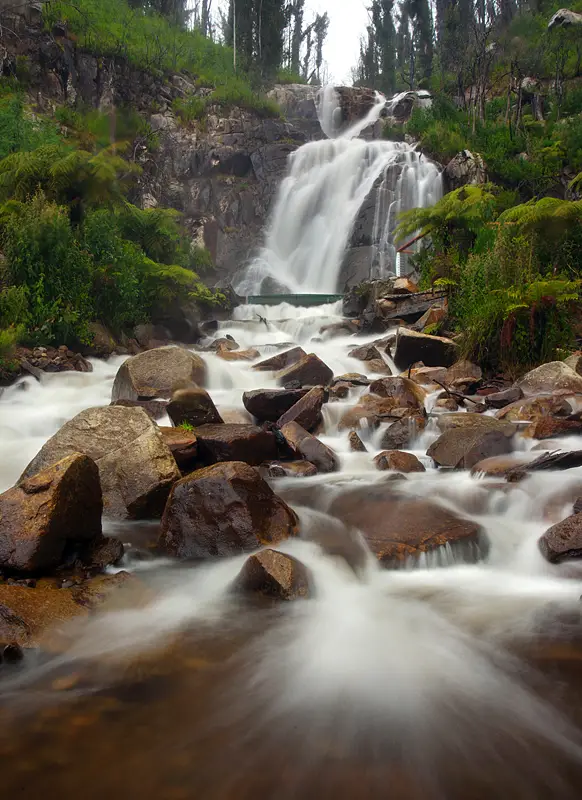 After talking about it for ages, I caught up with Ben Jensz and Daniel Lee for some photos about Marysville today. Having mostly only taken photos around the Melbourne CBD since moving here earlier this year, I've been itching to explore beyond the city.
The weather was miserable but perfect for waterfall photography so we decided to visit Steavenson Falls, Marysville. An area hit hard in 2009 from devastating bushfires. All shots were captured with a Canon 5D Mark II, Canon 17-40 and Hoya Circular Polariser. I find the circular polariser essential for shooting waterfall photography and I wouldn't leave the house without it. Why? It gives the saturation a subtle bump, allows you to get a slower shutter speed by an f-stop and reduces unwanted reflections. A must for anyone interested in waterfall photography.
If you're interested in waterfall photography and a little confused about shutterspeed, the best weather to take waterfall photographs, the equipment needed and other bits, I've created a guide that explains a lot of this plus more. You can view this waterfall photography guide here.