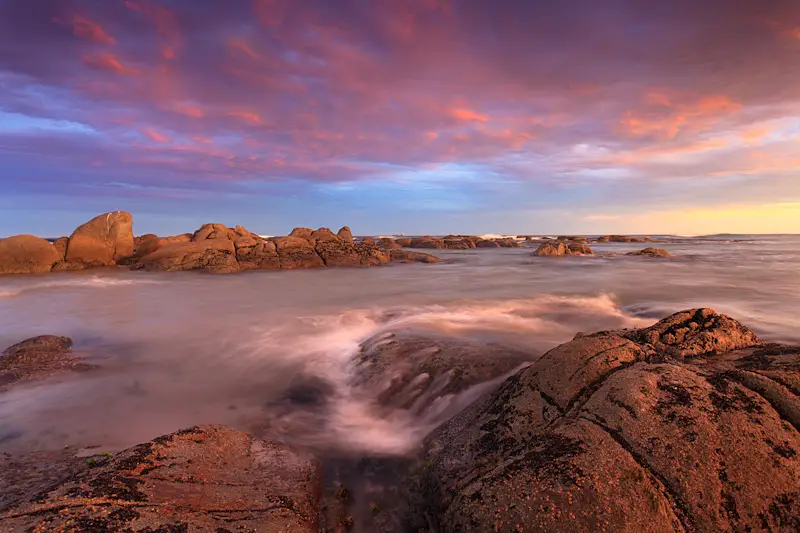 Happy new year everyone.
I'm enjoying a couple of weeks home in Hobart visiting family and friends escaping the 40 degree heat of Melbourne. Over the last few days I've been spending some time in St Helens, a beautiful coastal town and also my favourite part of Tasmania. This is a series of photographs captured last night around the Bay of Fires area on a lovely warm summer evening.
All images were captured with a Canon 5D Mark II, Canon 17-40, Cokin Z-Pro .9 graduated neutral density filter and a tripod.
Hope you like! 🙂