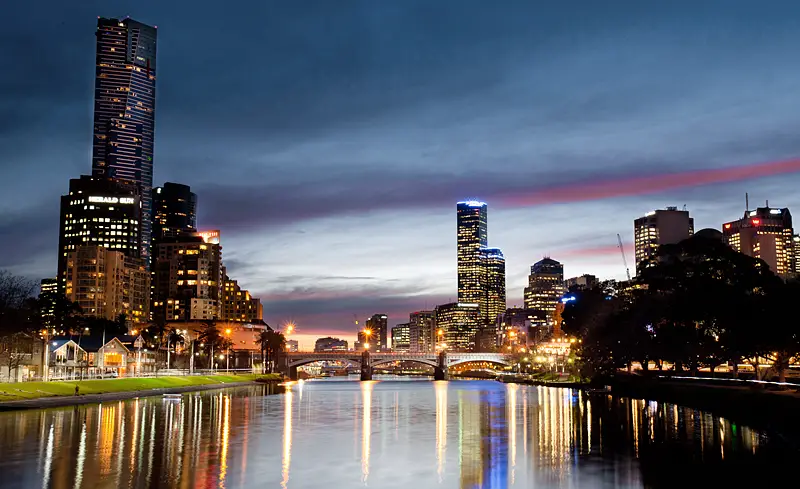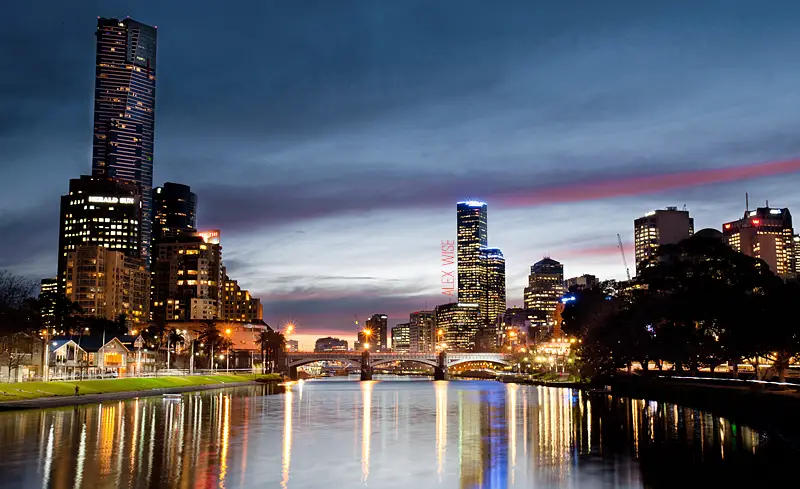 Recently I posted a SEO for Photographers Guide that might be of interest. It looks at how to maximise your key wording, increase traffic to your blog and avoid easy mistakes.  It's quite long and boring (okay okay… It's not that bad) but quite useful in this day and age where everyone is a photographer and the market is becoming increasingly competitive.
But now down to business…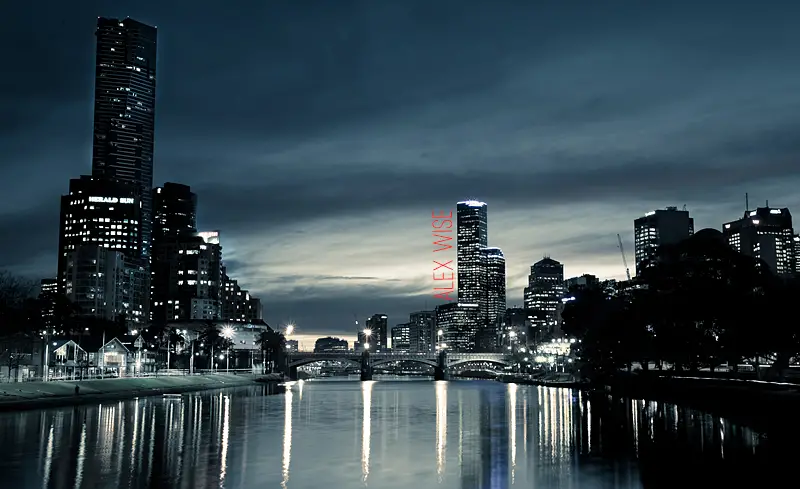 Taken some time ago when I decided to walk home from work and take some photos as I made my way home. I was lucky that it was a nice clear evening with some lovely colour in the sky. This one was taken a long the Yarra River looking back towards the Flinders St Station end of the City.
Also for something different a re-edit with a duotone preset to give a cold feel to the image. I posted this Adobe Lightroom preset some time ago and it can be downloaded for free via my blog. Hopefully in the coming weeks I hope to upload some more presets so stay tuned.
And finally a long exposure looking back towards the city as cars enter Exhibition Street. I played around with split toning quite heavily in this one, warming it quite a bit and de-saturating the blues. I'm hoping to play around with some timelapse of the overpass over winter when the sunset times are close to when I finish work. Must resist purchasing a dynamic perception moving timelapse dolly. Must resist…