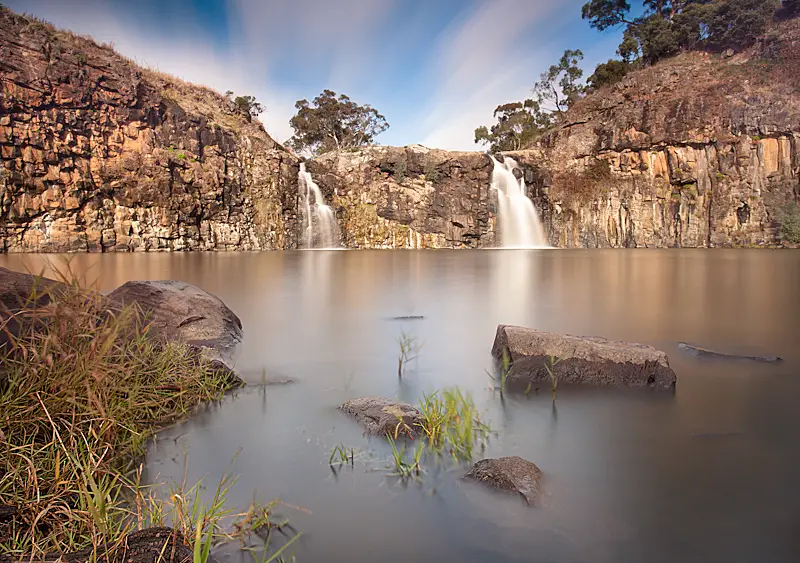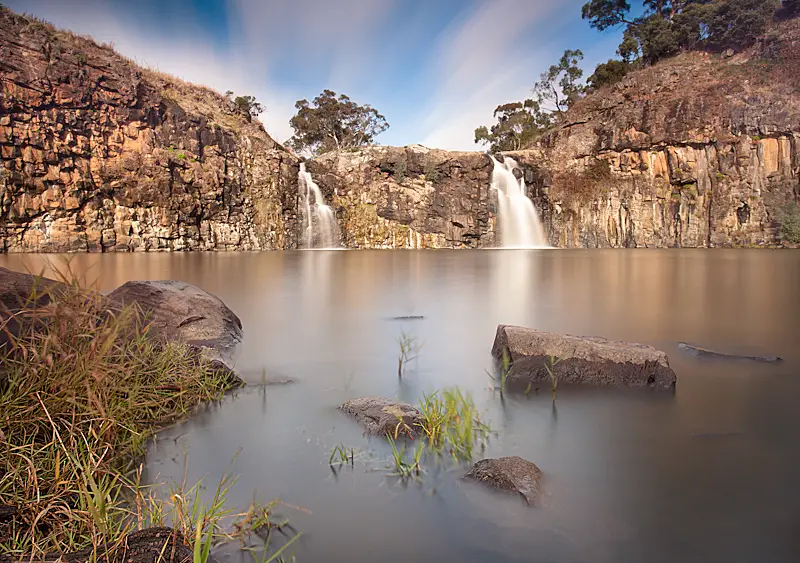 The last photo my camera took before taking a swim. Yep you read right. Not long after this photo I began to compose for another photo and thought I had the tripod firmly planted until 10 seconds later it tipped and fell in the water. I posted earlier in the week in greater detail on the 'incident' in case you're curious.
Last Sunday I took a trip out to Turpin Falls with Ben Jensz. We hoped to shoot around 2-3 waterfalls in the Daylsford area (well he eventually did anyway). I'm jealous as we took a trip to a ripper waterfall later in the morning called Trentham Falls, one that I will definitely be revisiting at a later date. But fortunately before my camera died (and my memory card survived!) this waterfall photograph was taken at Turpin Falls. The photo is a 2 minute long exposure at f.13. Unfortunately there was patchy light throughout the day which I normally try to avoid when taking waterfall photographs but luckily I got a lucky few minutes where the cloud diffused the sun creating a nice soft light. The cloudy and patchy sunlight that day wasn't necessarily bad as it created nice streaky clouds above the waterfall which you wouldn't normally get if shooting on an overcast day.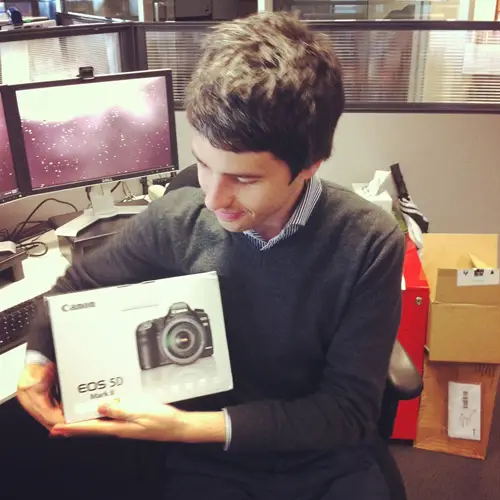 But luckily today my replacement Canon 5D Mark II arrived. I was a happy boy. Now to get shooting!