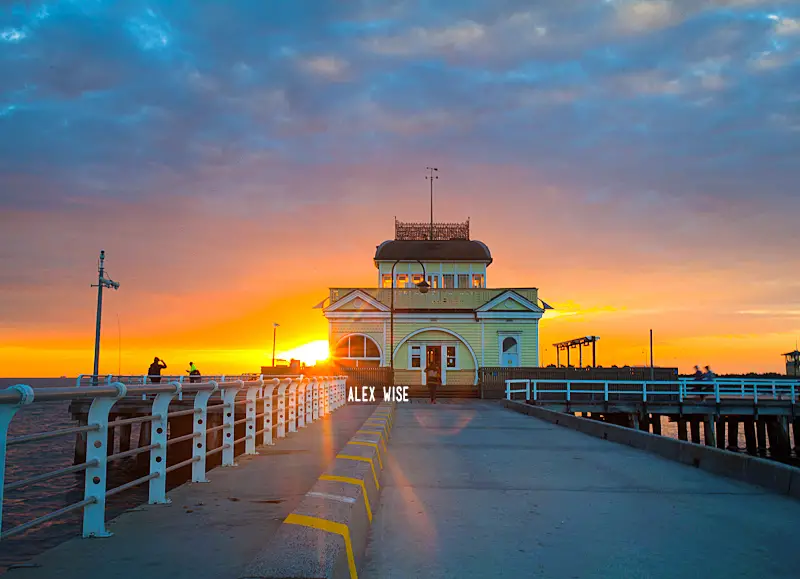 On Wednesday I caught up with photographer Jon Sander for some snaps down St Kilda way. For most of the day the weather looked awful with gloomy overcast and no glimpse of any blue sky. Melbourne being Melbourne the weather cleared up just on sunset which created perfect conditions to photograph St Kilda Pier in.
It was the first time I'd made my way to St Kilda Pier since moving to Melbourne last year. Having seen many photos I was keen to get down there and get some photos of  my own. Upon arriving I couldn't get over how many people (mostly tourists) were down at the pier. Without realising the St Kilda Pier is also popular for its penguins (located behind the building in the above photo). This made my plan of getting a nice photo of the pier without anyone in the photo slightly difficult.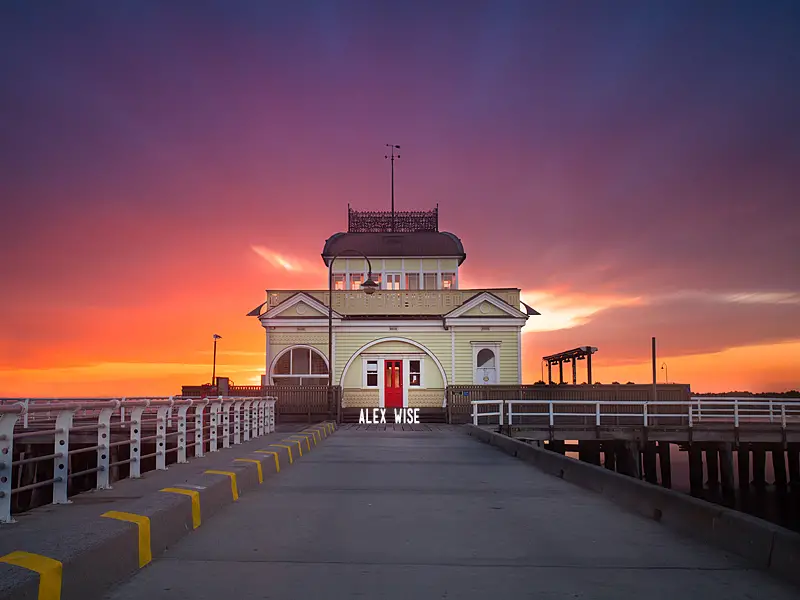 Fortunately long exposures aren't just for blurring of water and clouds for interesting effects but is also useful for blurring out passing by pedestrians. Assuming the people passing by won't stop for much longer than a few seconds, you should be able to capture the scene as if it was empty.
Of course this isn't always as easy as it sounds and I did have one or two frames where people stood in front of the frame for a little too long and appeared in the frame but finally I got one which was empty. It's a neat little trick that works great for crowded place just like this. If you have somewhere near you that is constantly busy and hard to get a photo when it's empty then give this trick a try.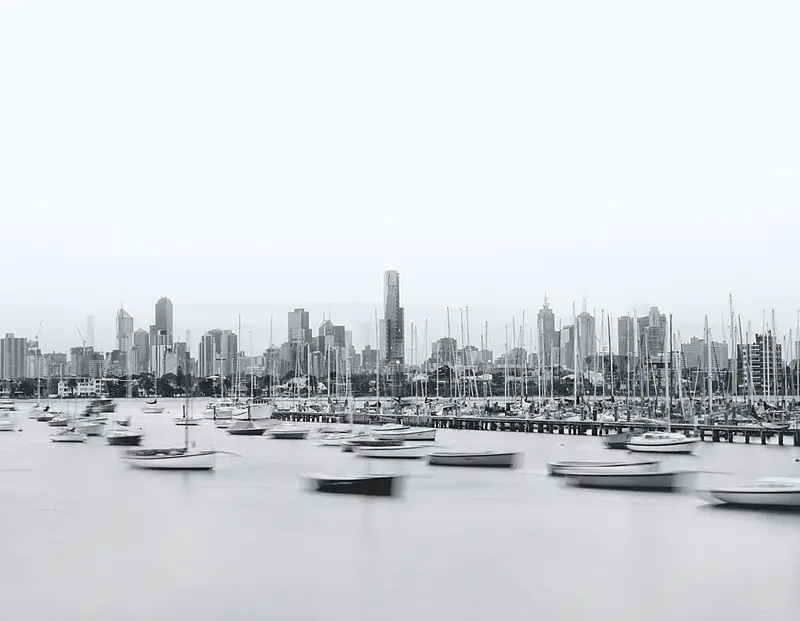 After the sunset disappeared we started to make our way home with a quick stop at an overpass not far from the pier for some long exposures of the passing traffic and the odd self portrait. It was a fun evening and good to get some more shots in around Melbourne.
– Alex