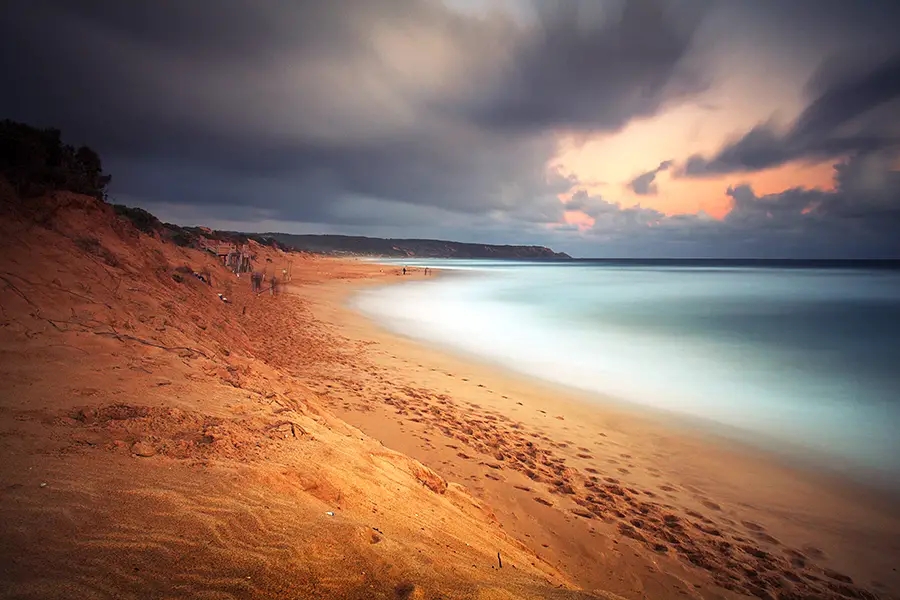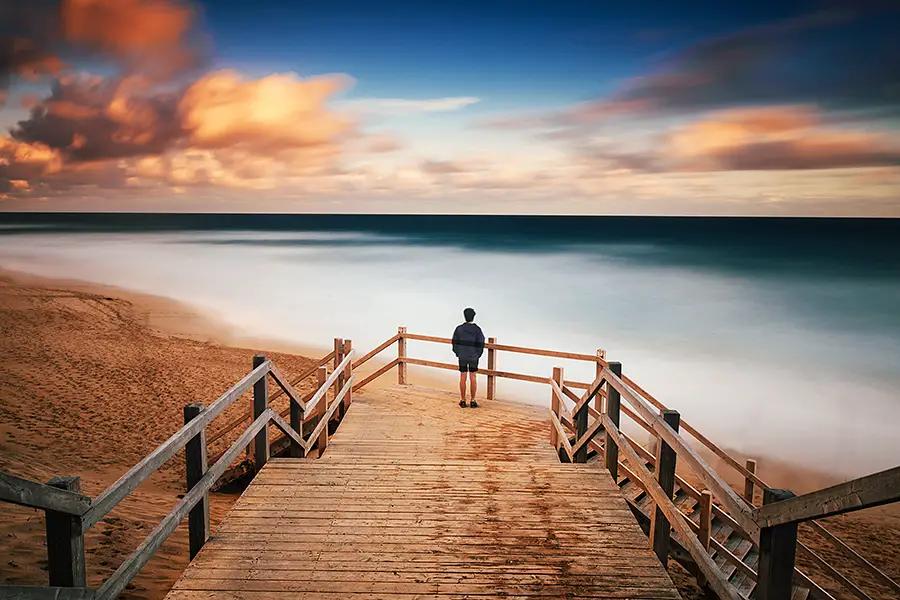 Recently I got out for a trip on a cold winter's afternoon with Ronnie Ling a friend who I originally met through photography that has recently moved to Melbourne.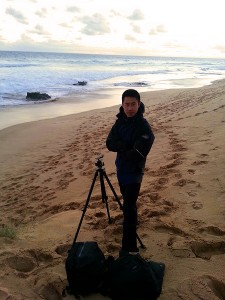 We decided to head down to the Mornington Peninsular in hope of catching some nice afternoon light and some long exposures. Unfortunately it rained the whole way down there (typical!) which didn't leave us feeling confident that we would get dry conditions. Luckily for us the weather cleared and we were able to get out and get some photos in. We had been quite keen to get down Gunnamatta Beach way for a while as it is known for being wild and popular for local fishermen which we hoped would create some interesting photo ideas. Popular spot for local fishermen was probably an understatement as the beach was swarming with them which made nice empty photos of the beach not a possibility. Luckily though this is where strong neutral density filters come into their own. Through using a 10 stop neutral density filter like the B+W 110 I was able to blur out all the people  fishing by the shoreline.
Below are a couple of my favourite photos for the day with all photos taken on a Canon 5D Mark II, Canon 17-40, Cokin Z-Pro graduated neutral density filters and B+W 110 stop filter.
In case you missed it I used this trip as an opportunity to put together a small guide on how you can create your own neutral density filter for under $10 by using welding glass. It's a simple way to obtain long exposures (1-5 minutes) during the day without needing to spend a fortune on filters. The guide shows how many stops welding glass blocks out, how to remove the colour cast created by using welding glass as a ND and a few other little tips.
Thanks for looking!
– Alex