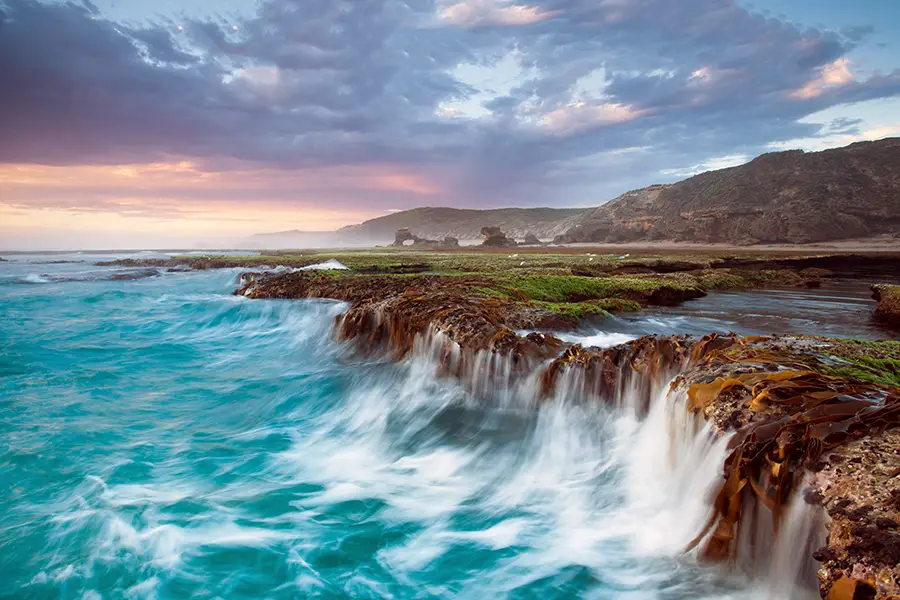 Go swimming + take some photos = my idea of a good photo trip
Recently I caught up with some friends for some photos down the Portsea area. For those reading this post from overseas, Melbourne is sweltering at the moment with the temperature hovering around 40 degrees (or 104 fahrenheit). Maybe it's my Tasmanian bones but I can't handle the heat well and much prefer winter. Although one part of summer I do love is being  by the beach and getting my feet wet. Growing up and spending a lot of time by the beach, one of the things I've missed the most moving to Melbourne is the beach and it made first priority on our trip down to Portsea.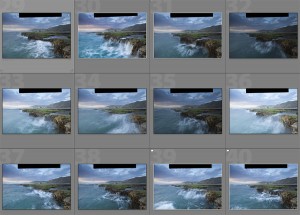 After getting down to Portsea earlier and going for a swim (the wait was worth it) we set about getting the camera gear out and setting up for some photos. Originally the idea was to shoot around the London Bridge area which is a popular tourist spot down that way. Although on the night, the tide was going out which allowed you to get nice and close to the rock ledges and capture the waves rushing over.
All was great until a black bar made a guest appearance…
All was great until I fired my first photo and glanced at the LCD for a quick look at how the photo looked (yep I'm a massive chimper and proud ;)) and noticed a black bar across the screen. I thought to myself no worries. It must be the Cokin adapter and/or filter holder. I jiggle both around and they both appear as they normally would. Strange. I then take all the filters off, remove the battery and take a bare photo. It's still happening. Inappropriate words for this blog may of been dropped. I instantly thought "Great, another broken 5D Mark II in the space of 2 years".   I wasn't happy as the sunset was just starting to take off but rather than let the issue with the black bar deter me I kept shooting even if in the back of my head I was thinking of better ways I could spend the money that a new 5D Mark III was about to cost me. After shooting the sunset and finishing up I decided to walk down and meet with Ricardo De Cunha to show him the images and check whether he had seen anything like it before. We played around for a while and try the memory card in his camera. The issue wasn't occurring but once we placed it back in my camera the issue stopped occuring. That damn memory card was causing my grief and it wasn't a dead sensor after all. Hoorah. Well. Sort of. I still had a card full of dud images that had a black bar across the top of them.
Generally I like to minimise the amount of processing I do on my images but knew that with the images on the card they would require significant more editing than normal. Fortunately the bar appeared along the sky so it was relatively easy to remove. On the first image I was feeling lazy and decided to give the much hyped content aware tool in Photoshop a play not expecting any marvels. Oh how wrong I was. It surprisingly worked perfectly and faultless. Unfortunately I can't say it worked as well on the other images but I'm still impressed nevertheless.
Luckily most of the images except a few were recoverable and it's now time to order a new memory card to replace my old faithful. Here are some of my favourite photos from the night. All captured with a Canon 5D Mark II, Canon 17-40, Cokin Z-Pro ND Filter Kit and a corrupt memory card 😉
Thanks for viewing,
– Alex