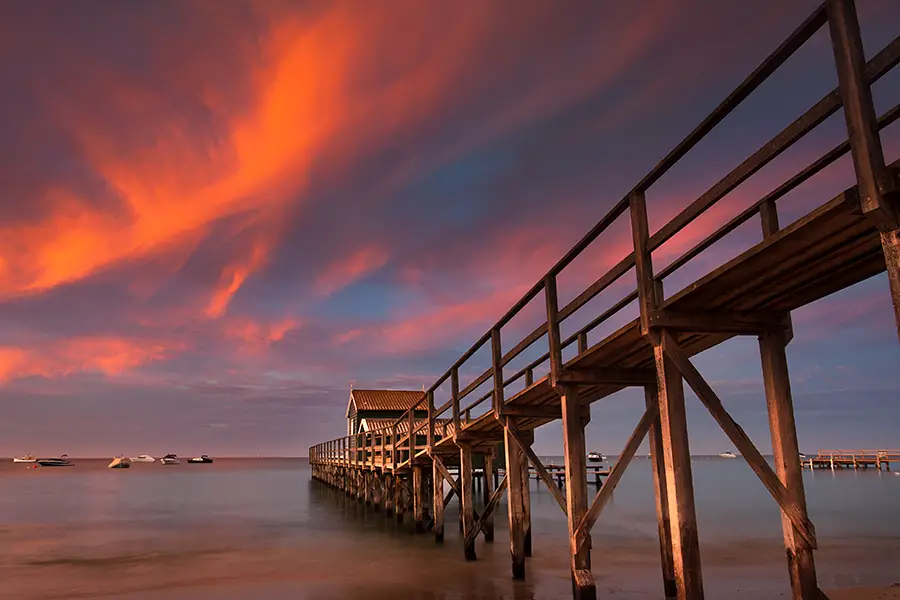 Last weekend in parts of Australia it was a long weekend, a perfect opportunity to get out and take some photos. Something I could really get used to. Can someone please start a petition for a 4 day working week? How great it would be but maybe not so much for the economy…
A trip down to Shelley Beach (take two)
The weather was perfect blue skies from Friday to Monday morning with a 'storm and showers' forecasted for Monday night.  Seeing this in the forecast I was tempted. Do I take the risk driving almost 2 hours somewhere in the hope it will bring through some nice clouds for a sunset or will it just roll through some heavy rain clouds with a non existent sunset?  I decided to take the chance and took a trip down to Shelley Beach at Portsea along the Mornington Peninsula.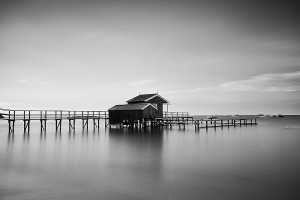 Pretty much all the trip down was overcast skies with the sun hiding behind the clouds. My confidence for a nice sunset was low but regardless I set up my gear in location and waited to see whether the clouds in the sky would do their thing. Fortunately for me, they did and turned on a beautiful orange sunset over the Shelley Beach jetty.
Irregardless of the result though, this is what landscape photography is about  and something you have to commit yourself to when heading out. Sometimes it's not all pretty skies and you might drive for hours for nothing while other times the sky will really turn it on. For this reason I really enjoy the adventure in just getting to the location, enjoying the company of others or even just the solitude of being on my own and finding new places to shoot in the process. I think sometimes we get too caught up on the notion that we must get a great sunset or sunrise otherwise the trip is a complete waste of time as we see other photographers constantly getting great skies. Don't forget they also experience what everyone else does – dud conditions. Sure, perfect conditions are what we all want but for every great trip conditions wise I have, I probably have 2-3 less than ideal shoots (conditions wise) to match.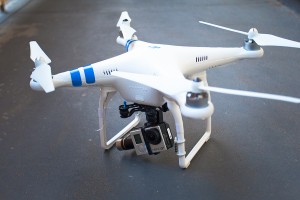 So much so I was only at this location 2 nights on the Saturday before around sunset to play with my new toy, the Phantom 2 with a gimbal and GoPro attached.  I must admit, that the Saturday night was a complete dud and a great example of when we travel all that way for nothing. My dad was over so we wanted to take a drive and grab some dinner down Sorrento way so I decided to stop by Shelley Beach and see what the sky was doing around sunset. It was doing absolutely nothing.  So really, it took me two trips down to Shelley Beach to get a half decent sky. Don't let a  failed attempt get you down, it happens to us all and just pushes you to get the scene properly the next time you visit.
Boys and their toys: DJI Phantom 2
So in case you're wondering what this white looking thing is… I decided to pick up the DJI Phantom 2 up on a semi whim recently. The DJI Phantom 2 is a quadcopter that comes at an affordable price point and allows you to attach a GoPro camera to it (unfortunately no DSLR's…) that can fly for 25 minutes, has a 1km (crazy) flight distance and even returns home to your start point if you do manage to fly it a little too far away from your start point. This along with many other great little features including movement and stabilisation of the camera.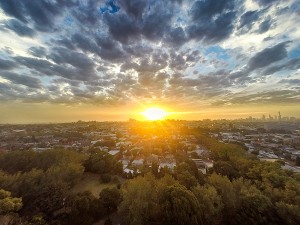 I'd been eyeing them off for some time after seeing this beautiful footage of people surfing pipeline by Eric Sterman. After a recent (and eventful) trip home to Hobart I saw one first hand when a friend brought one along to a bucks party. After this I found myself reading forums, watching videos and you know when you start falling into this trap of researching something so heavily that you're eventually going to pull the trigger and purchase. So I did and picked up the DJI Phantom 2, gimbal (stabilises and allows for movement of the camera) and a GoPro camera.
As much as I'd like to pretend I got it for photography, it's probably more a toy. The GoPro camera isn't bad by any means especially when you factor in size but it's definitely no Canon 5D Mark II.
Ideally I hope that I'll be able to get some aerial photos and videos when out shooting by the sea and in nature but I'm not getting my hopes up too much and will enjoy it just for the fun it provides. I gave it a try while out taking the photos you see below with this little clip. Like anything, stable and good footage is a lot harder than it looks so should be fun trying to get things down pat.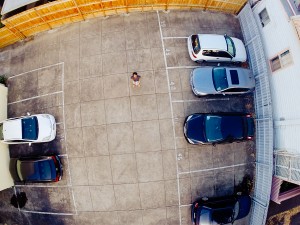 One thing I miss about Hobart is being able to watch the sun as it goes down behind Mt. Wellington. Earlier during the week I thought why not fly the Phantom up into the sky for a quick look? I thought you might be interested. The video was shot at 2.7k and blew me away when I loaded it up and watched it back on my 27″ screen. A lot of potential that's for sure.
I can't wait to get down by the sea and capture some aerial footage of the sun setting and trying to get up close with waterfalls.  Fingers crossed I don't crash it 😉
Both photos below were taken with a Canon 5D Mark II, Canon 17-40 and Cokin .9 Z-Pro graduated neutral density filter to slightly darken the sky.
Thanks for reading,
– Alex