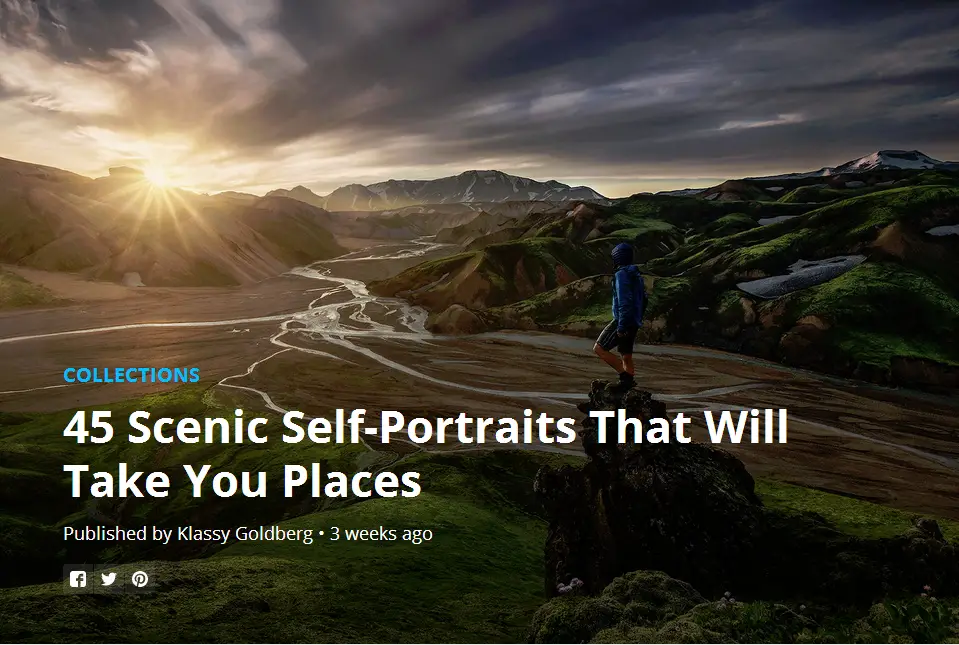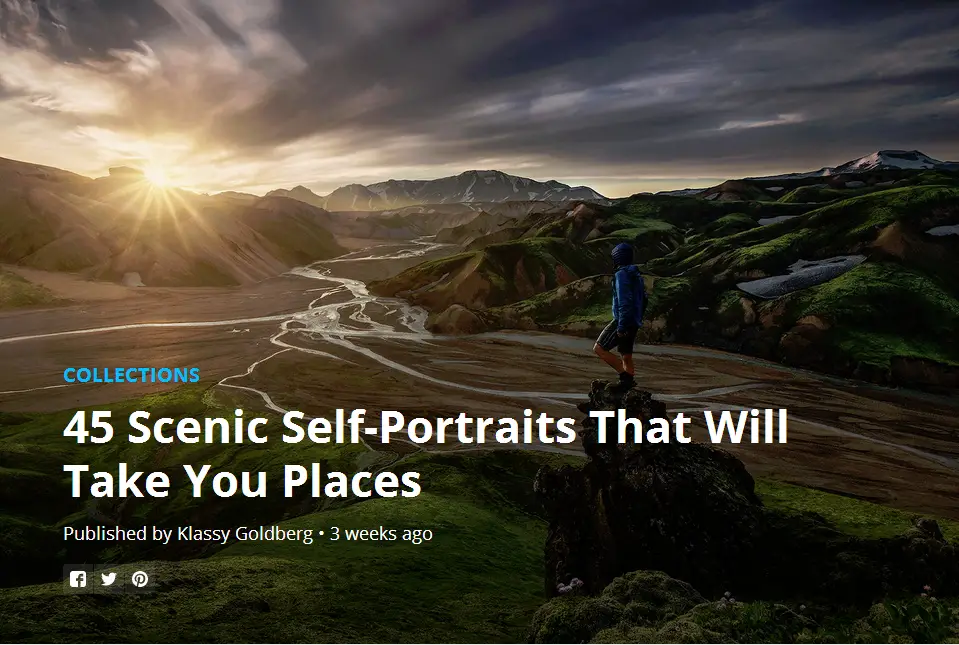 Recently when out and about shooting with Ricardo da Cunha he invited a fellow photographer along for the trip, John Kinch. It was during conversation on the way down to Geelong John mentioned seeing one of my images near the front of a 500px feature article on scenic self portraits. my eyes  slightly popped out of my head as I hadn't seen the feature and quickly jumped onto 500px for a look. I just wanted to share the article as there's some fantastic shots in there that makes mine pale in comparison. How's the guy hanging off a building?! Nuts of a coconut… Some truly beautiful shots in there that have definitely inspired me.
As you may have noticed over the years, I enjoy taking the occasional self portrait while out and about taking photos. For me with scenic self portraits, it's 30% about placing someone in the photograph to add depth and 70% of it is a place in time photograph. Each photo means minimal to the viewer but defines a particular part of my life (whether good or bad). Wow, that sounded deep. I hope to share them all as a series one day.  But I'd recommend experimenting with self portraits when you are shooting nature photography. Even if you aren't doing it for a place in time photograph like me, by adding a figure to the photo like you can see in the article on 500px where the photographer has turned an otherwise OK shot into a brilliant shot by adding depth to the photo from adding a person to the image.  It's an easy one to experiment with too. Just set the camera to self timer mode and get running!
The image is taken from a recent trip to the Mansfield and the Yarra Ranges. As we made our way home from Mansfield, we drove through the Black Spur which is a windy road that often has low hanging fog like in the photo. It's truly a beautiful place for landscape photography.
Interestingly, that article brought in around 80,000 views to that image. The end result? Nothing other than a few additional followers. It's interesting to note that as while I think social media is great in terms of furthering your photography network and also being (and somewhat depressingly) inspiring by the beautiful work of others, is there much in the way of financial reward from these sites? I'm guessing there is if you're consistently a power user which would no doubt get you on the radar for people looking to license images. However at the end of the day, as nice as seeing 80,000 views on an image is, it means nothing unless you're able to convert it into something meaningful (i.e. sign ups to your email newsletter, licensing or print sales).  But at the end of the day, I'm happy that it received that amount of traffic. Everyone's ego needs a little boost occasionally 😉  I kid.