I'm fortunate through work that I've been able to travel a lot over the last 12 months. Unfortunately though, travelling for work often doesn't mean much time to actually stop and get out with the camera!
With a recent work trip to Sydney I added a few days into the trip and had the pleasure of exploring parts of Sydney with Jack Chauvel.
Cathedral Rock and Bombo Quarry
Arriving in Sydney mid afternoon, Jack and I headed straight towards Kiama to photograph Cathedral Rock on sunset and then make the most of the the clear skies by catching the Milky Way rising at both Cathedral Rock and Bombo Quarry.
Unfortunately we arrived just as the sun was beginning to set below the horizon so we didn't have as much time we would have liked to capture the sunset but the clear skies made the perfect conditions for Milky Way photography.
We spent a bit of time at Cathedral Rock stumbling around in rock pools (getting wet) capturing the milky way. Before heading home, we decided to make a stop by the ever popular, Bombo Quarry.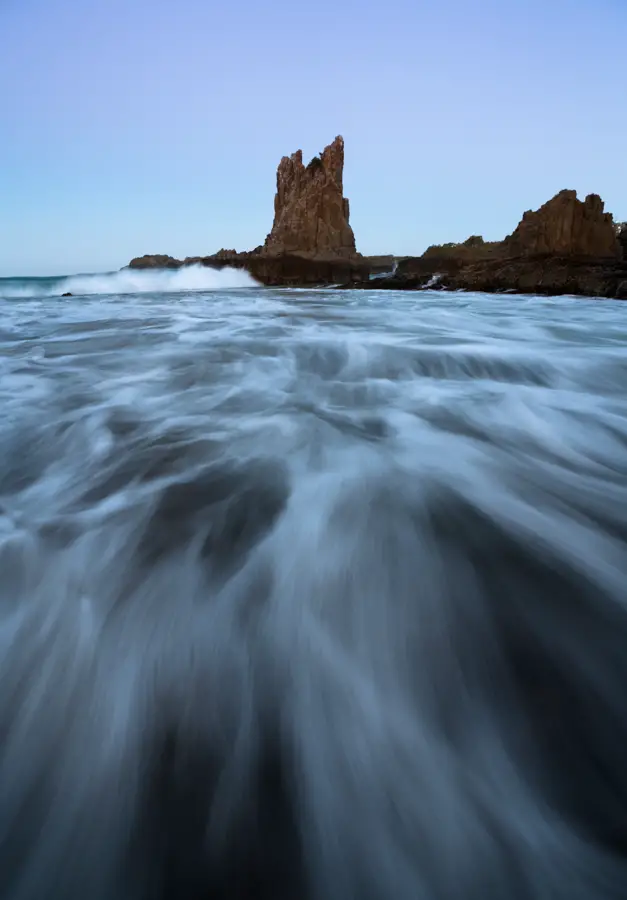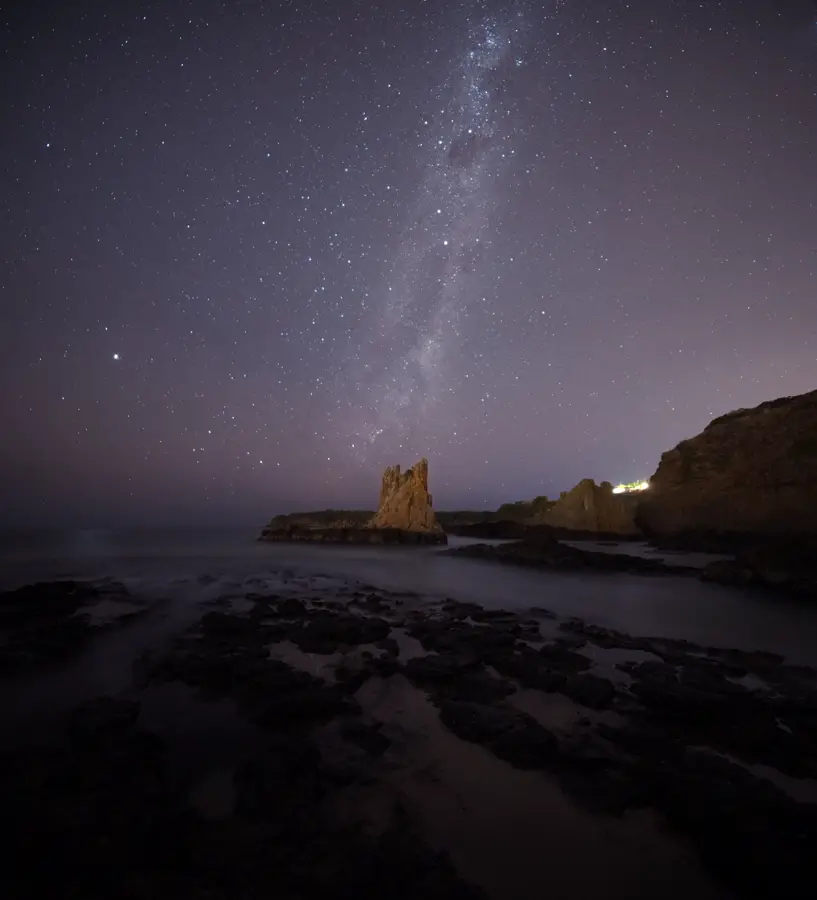 Popular photography locations actually don't do much for me. I enjoy the challenge of trying to find a unique angle but at the same time, I feel desensitised by the area after seeing so many photographs of it. Bombo Quarry is one of those locations for me.
Arriving at Bombo Quarry in darkness and only being able to see by lighting with head torch was a blessing in disguise. It took away the feeling of already knowing the location after seeing countless (and awesome) photographs by others. After stumbling around in the dark I eventually found a few compositions that tickled my fancy.
I'd never shot a location when there were two separate photography workshops happening at the location. As you can imagine, it was head torches galore which meant many frames ruined by other people's head torches but I was lucky to get a few in the end that I was happy with!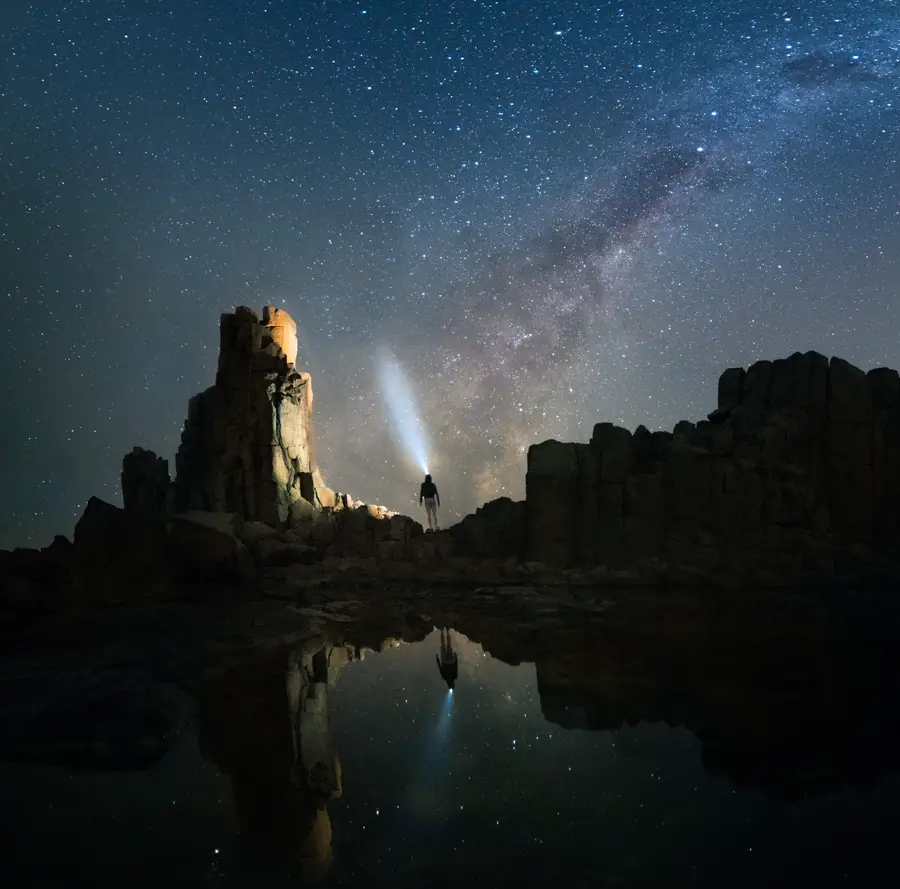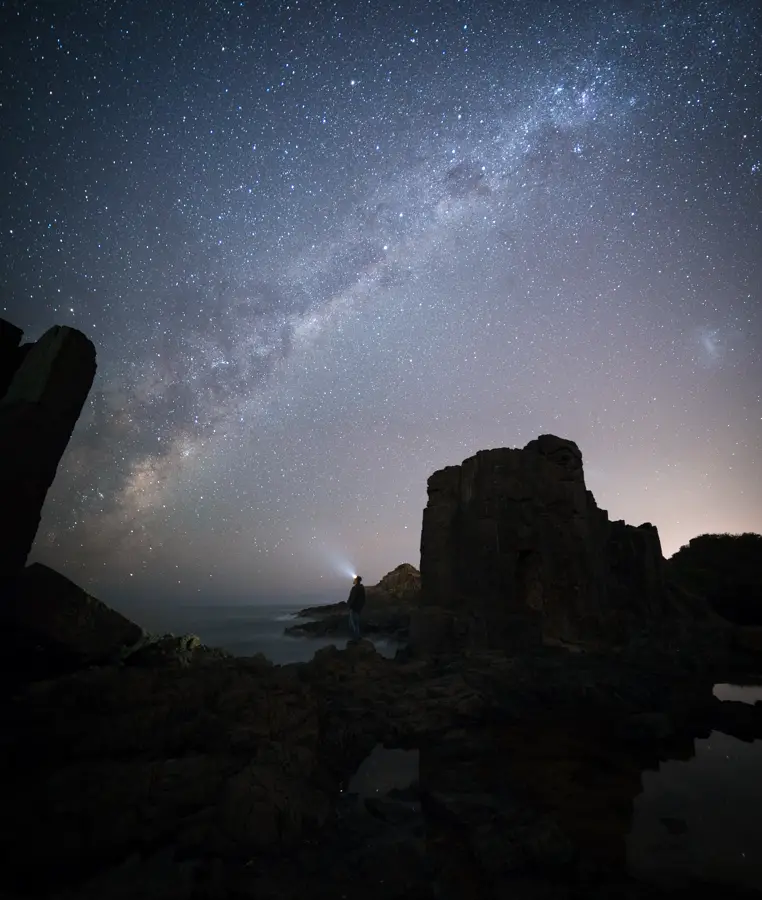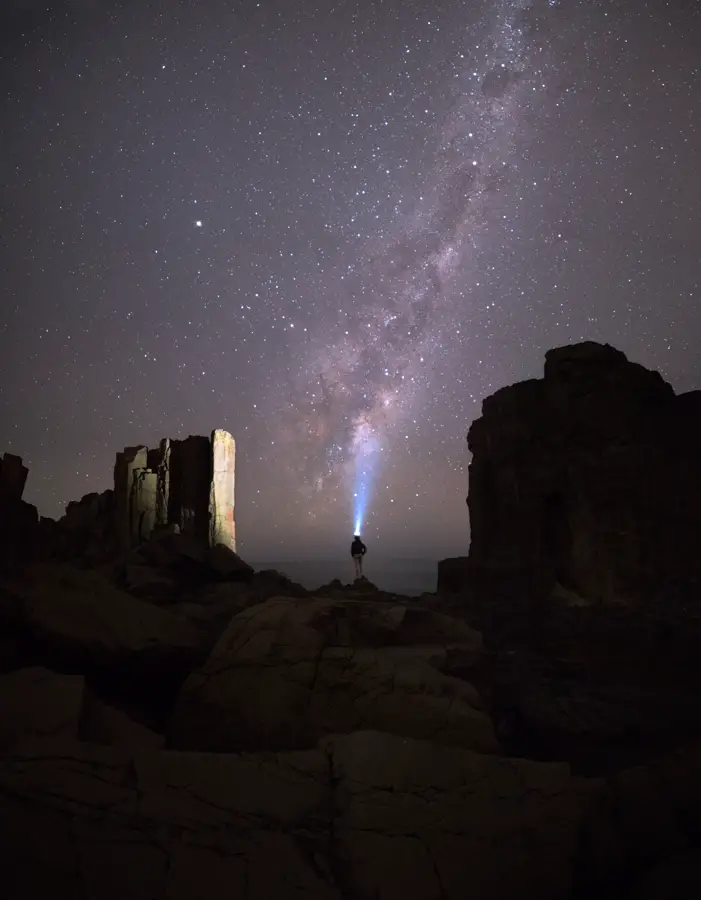 Sea Cliff Bridge
Sea Cliff Bridge is one of those locations which are iconic for a reason. After seeing the clip featured in this old Shell ad, I'd always wanted to get here to photograph the bridge.
After being out late the night before (arriving home at 1am or so), it was a struggle to get up at 4am the next morning but I'm so glad we did as we had some great light on the morning with awesome red colour featuring throughout the sky.
It was surprisingly how little traffic came through during blue hour. I was hoping to get some nice long exposures of the cars passing along the bridge but it just wasn't meant to be. After the sunrise, I had a play with the drone for a bit and we drove back to Sydney.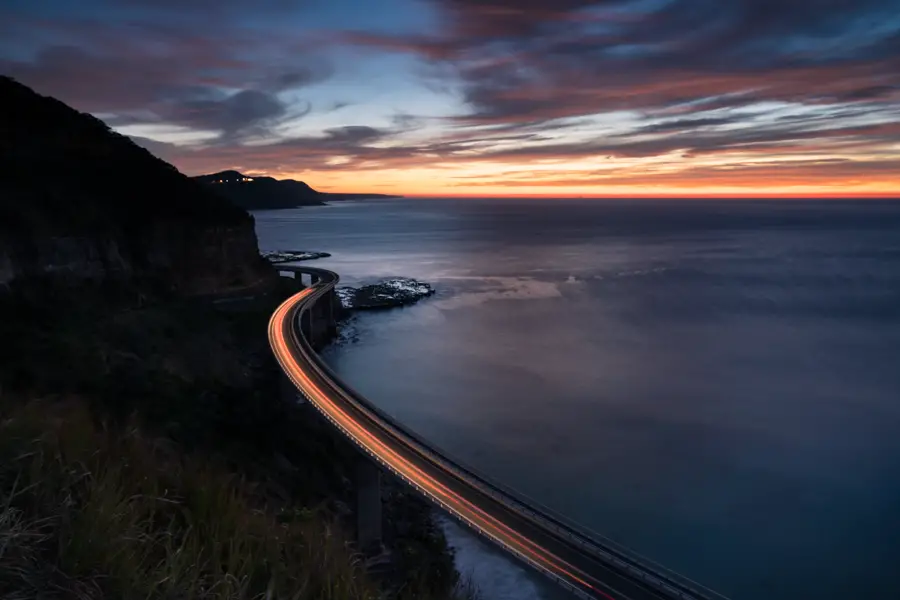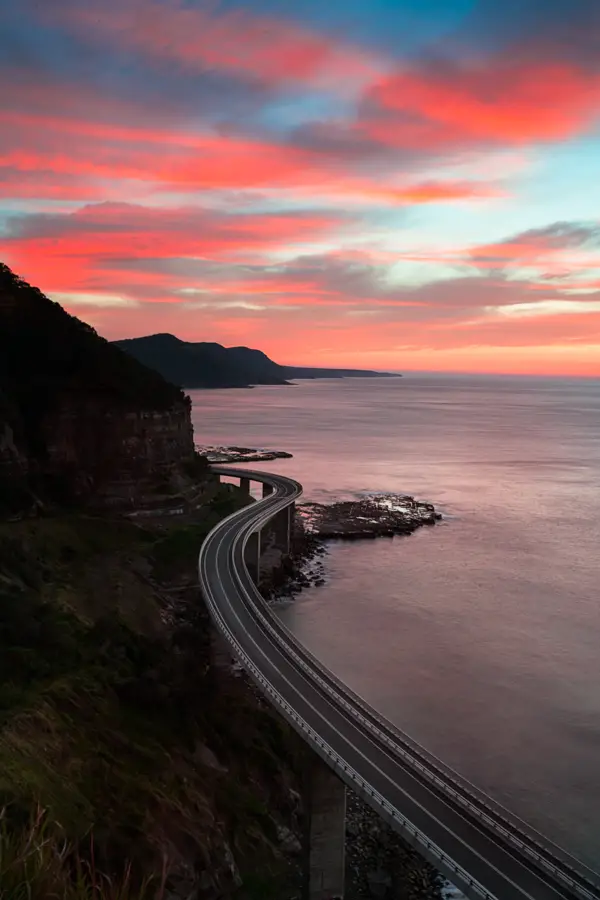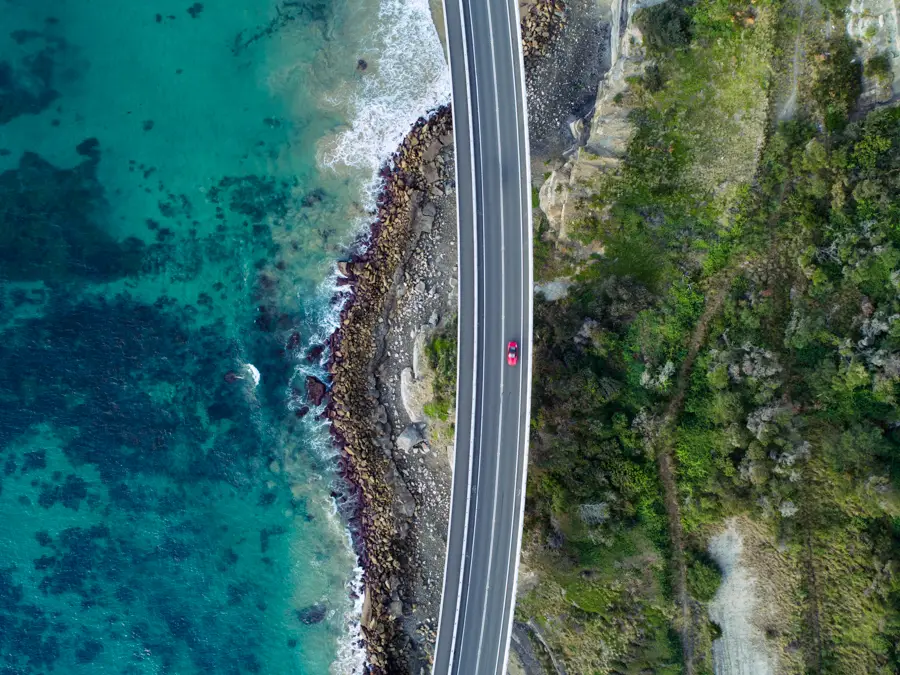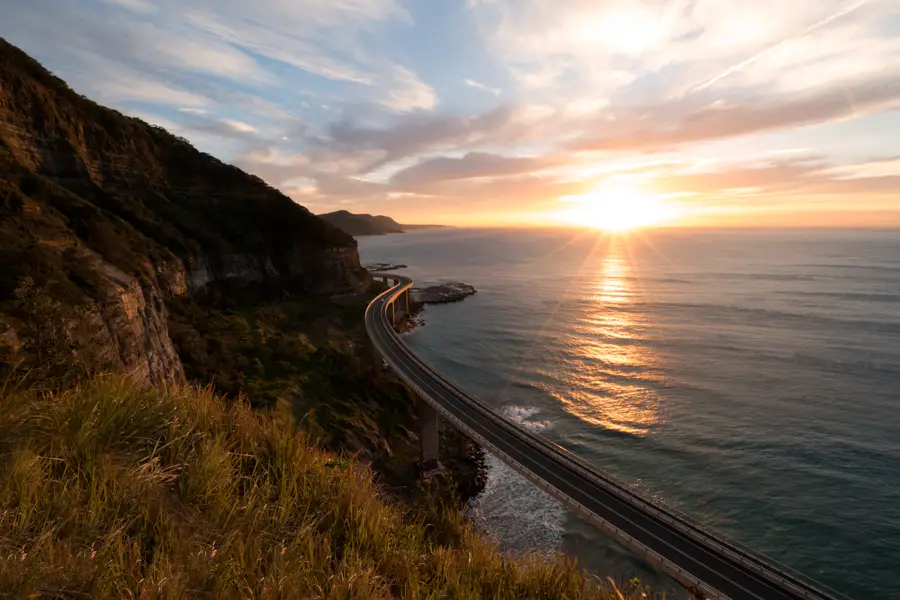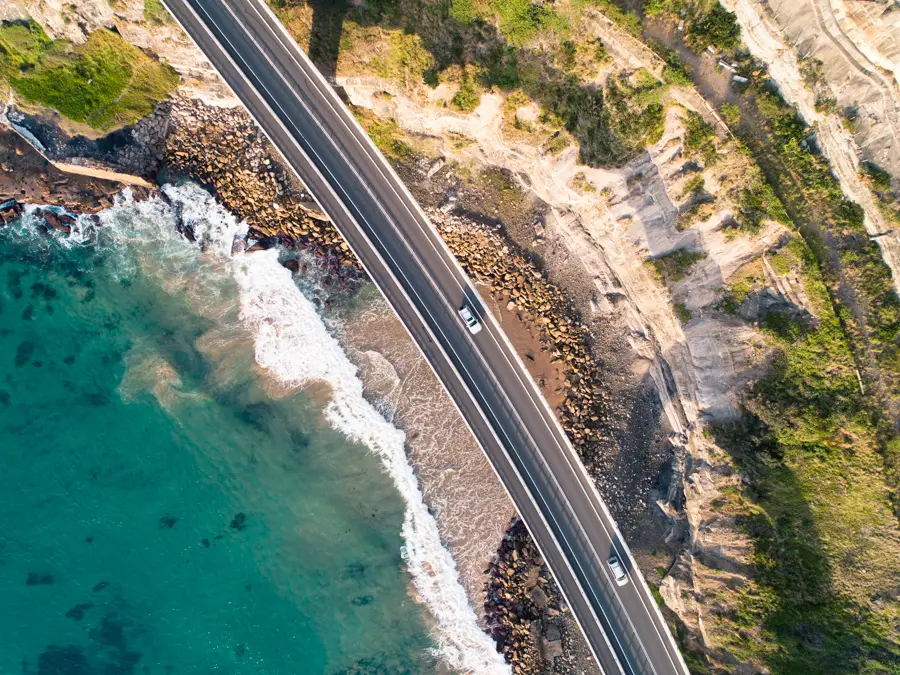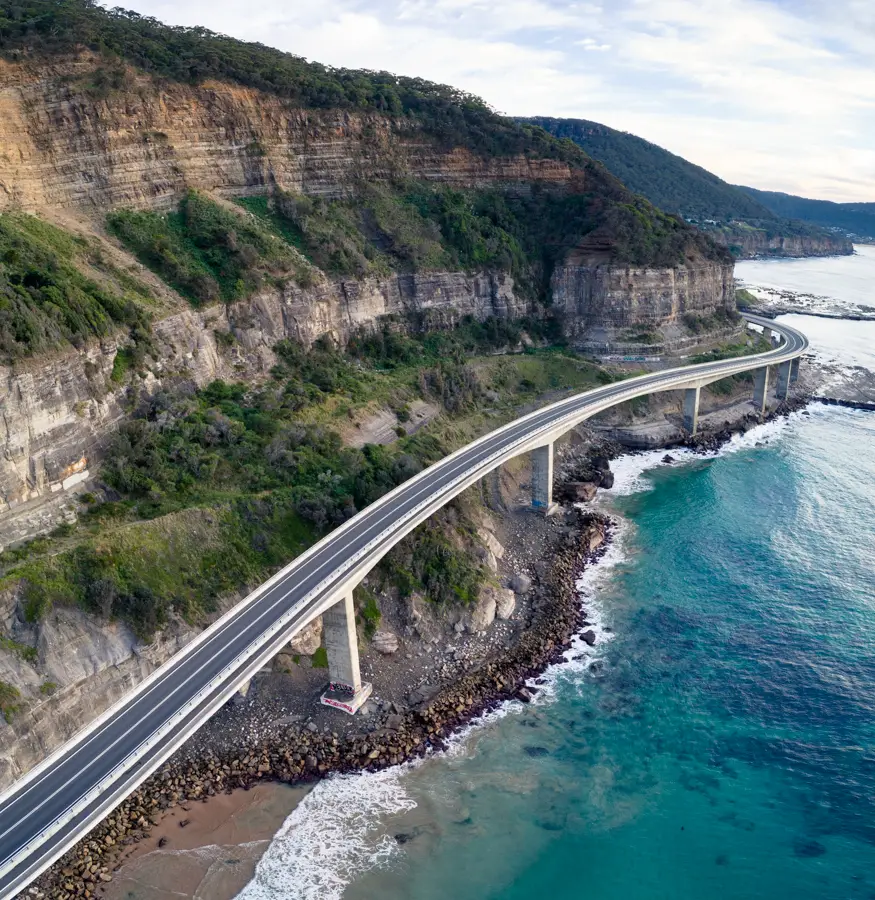 Narrabeen Beach
Coming from Hobart and Melbourne where there aren't any ocean pools for swimmers (mostly due to the cooler climate), I've always wanted to capture one of the many beautiful Sydney ocean pools whether it be from above or at sea level.
Unfortunately with the clear skies it wasn't ideal conditions for shooting at sea level but made the perfect conditions from shooting above.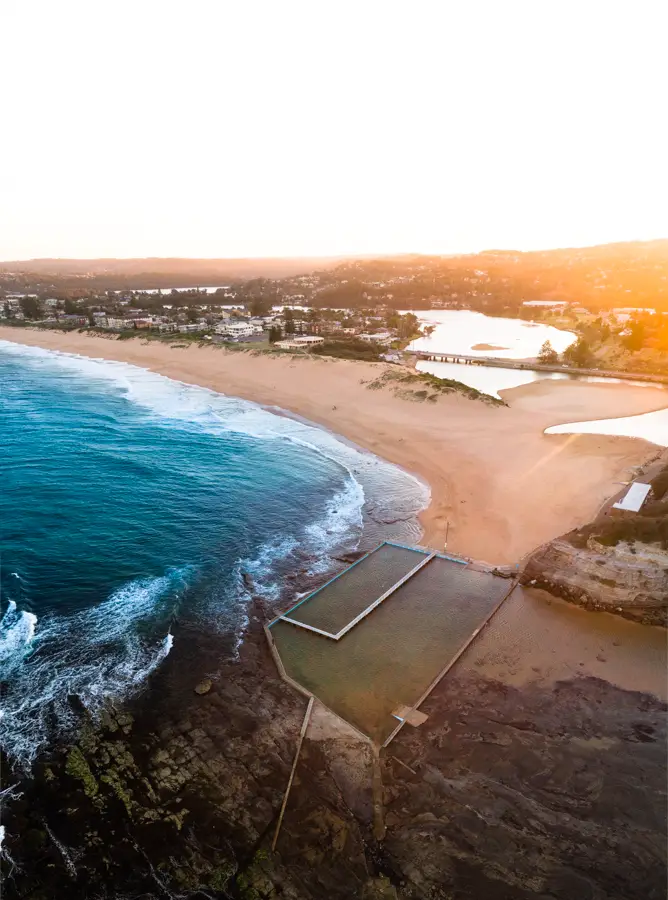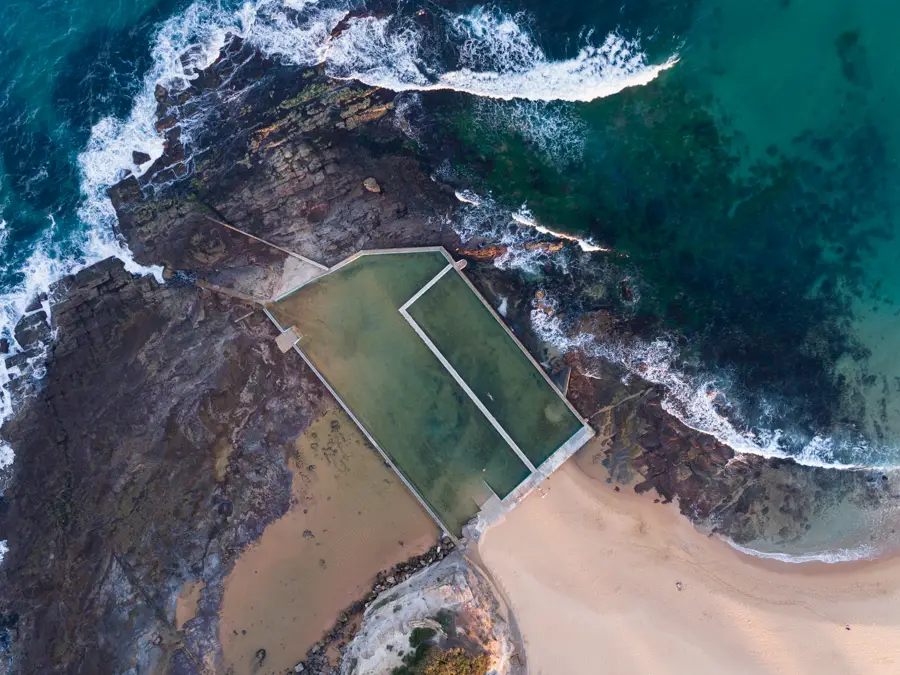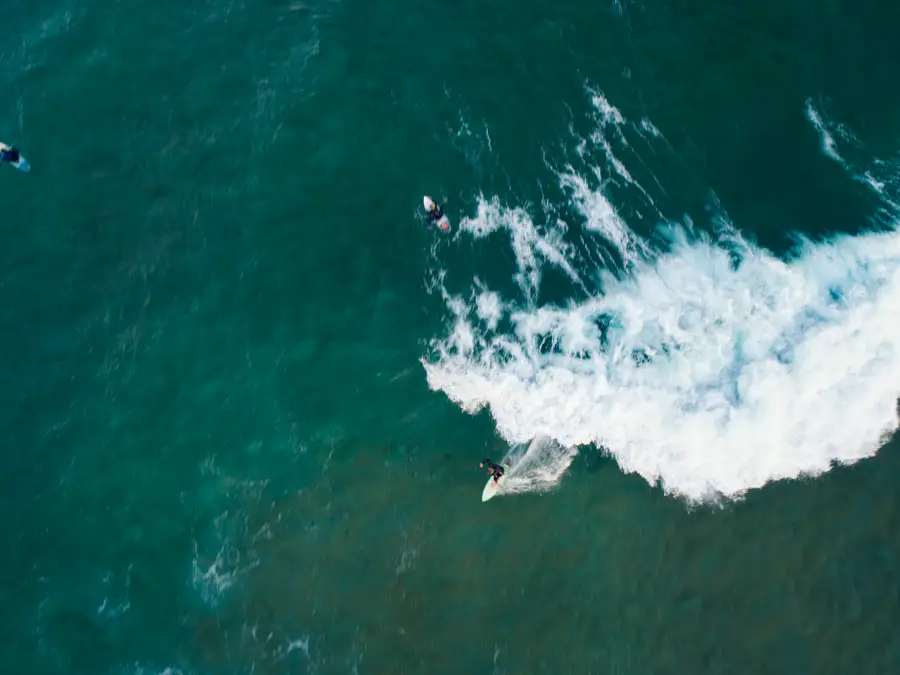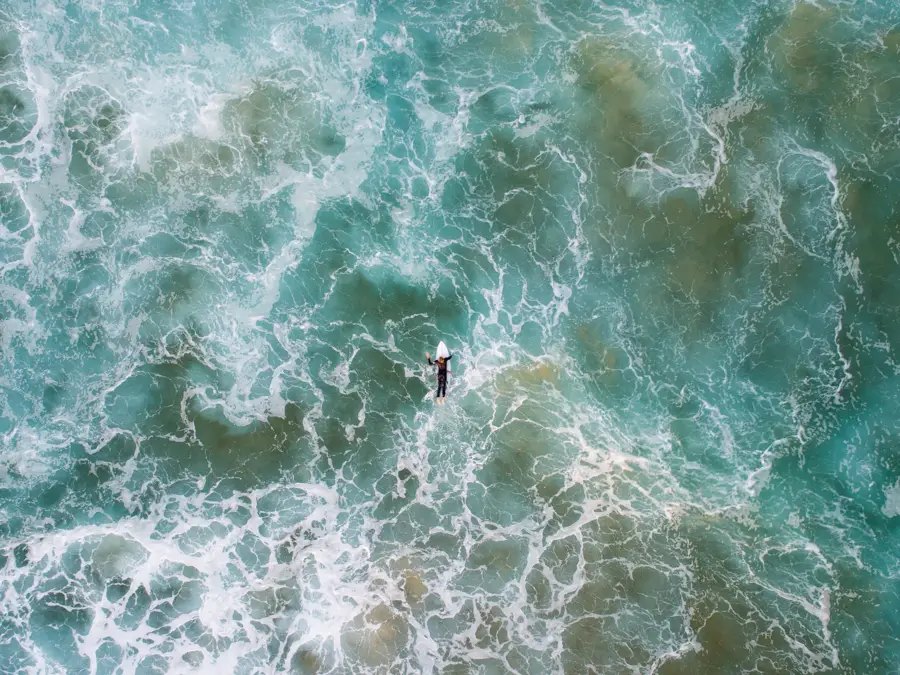 Mrs Macquaries Chair
After a few days shooting late into the night and getting up at the crack of dawn my time in Sydney had come to an end. What better way then to finish up with a few afternoon shots by Mrs Macquaries Chair before flying out?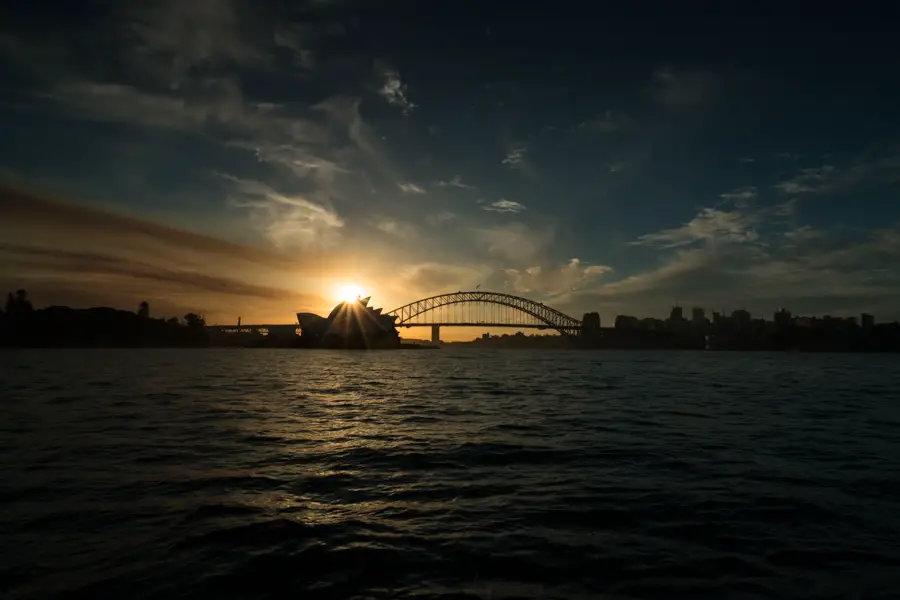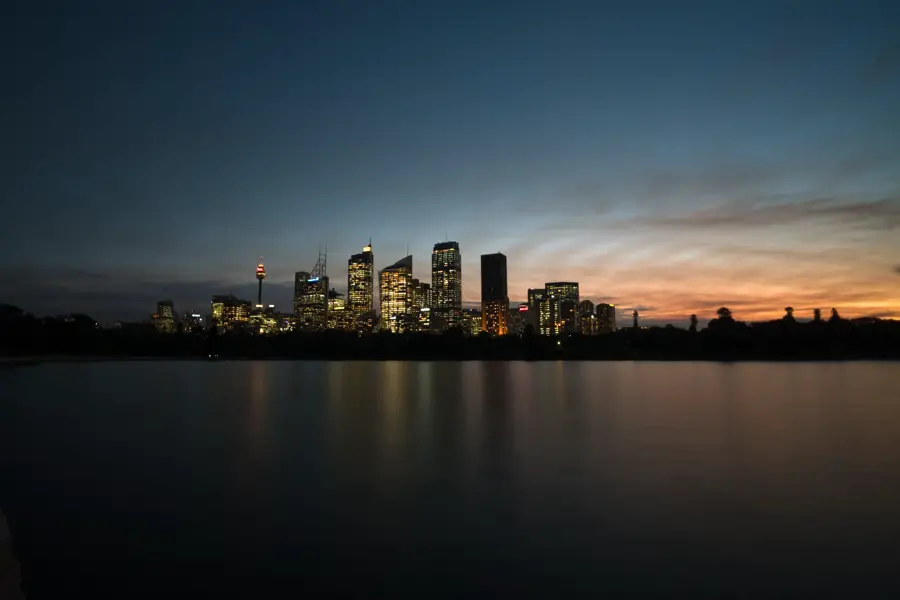 Thanks again to Jack and Rose for their spare bed and showing me some of Sydney's best pho and dumplings 😉 Be sure to check out Jack's wedding photography – it's some of the best!