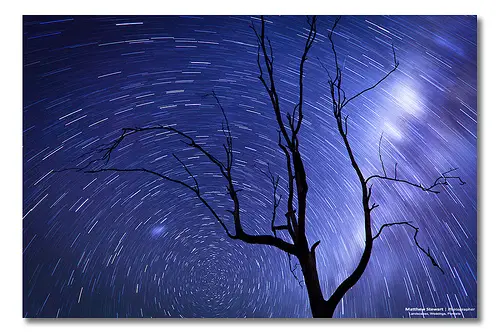 Matthew Stewart is a travel landscape photographer based in Brisbane, Australia. I've been fortunate enough to watch Matt develop his photography from the start through us both starting out on the same forum (Overclockers Australia). His recent trip to Tasmania highlighted how talented he has become in recent years in terms of being able to find beauty where ever he goes and later post process it perfectly. I hope you enjoy this insight into Matt's photography.
Hi Matt, firstly can you tell us a little about yourself? Your age, where you're from, equipment used and profession.
My name is Matthew Stewart; I'm 29 and live in Brisbane, Australia. I grew up in Brisbane and my family has lived in Brisbane for several generations. I briefly lived in Hervey Bay for about 5 years when my immediate family moved to for a 'sea change'. There I studied Information Technology and now work as an "IT guy" in the Queensland Government.
My standard equipment is the Canon 5D Mark II and 17-40 f/4 L Lens. I also own a Canon 50D camera, and 24-70 2.8 L, 70-200 f/4 L and a Tamron 100-400 lenses. I prefer to use Lee filters and have always used the soft versions in addition to a Lee Big Stopper for those 10-stop long exposures.
I like to travel and shoot new and different places – Australia is fantastic as it has so many options and it's not too expensive to get around, and even just disappear for weeks or months at a time! Landscape Photography is what I love most. It's what I'm passionate about and what I love to share to whatever level it takes, and to give back what so many others have shared and taught me over the last few years.
What got you into photography and particularly seascape/long exposure photography?
As a young boy in the 90s, I used to like using the old Kodak film camera that my family owned to take family shots and 'happy snaps'. In 2004, my curiosity in Digital Photography and video began to grow when a work colleague who had a film SLR (I didn't even know what an 'SLR' was then, I was just used to point and shoot cameras) was looking to buy a digital camera, the Fuji FinePix S5500 – a nifty little 4mp camera that did video too. I soon followed suit by Christmas that year and was out and about shooting the local spots of Mt Coot-tha and Kangaroo Point.
Life took over and my enthusiasm began to slow down and it wasn't until I stumbled into Infrared Photography early 2007 when I found some work by Naomi Frost on RedBubble. Naomi, who using her own small equivalent was making these stunning black and white long exposure photographs. Long exposures? What was this concept? Infrared Filters? I did some research and found out that my camera was very suitable for such photographs. With some advice by Naomi, I soon had in my hands a KOOD R72 Infrared filter from the UK. I hit the local parks, looking for trees, waited for bright days and soon I had a series of IR images I was happy with. Looking back at these now, they aren't that great! I didn't really know much about apertures and shutter speeds or post processing and just 'winged it'. However, I could see elements that I now look for in my standard seascape and long exposure photographs (in particular cloud movement).
When investigating online later in 2007 for tips on how to photograph the lunar eclipse that year, I came across a forum called Overclockers Australia (OCAU) and was impressed with their Photography sub section. Here I soon met with others a few weeks later and photography really bit hard then.
I went on a further few shoots with Lance Jackson who taught me some good base elements for taking photographs, in particular, long exposure night photography around Brisbane.
Early 2008 I bought my first DSLR, the Canon 400D. I then travelled to South East Asia, and upon returning did my first Seascape shoot at Fingal Heads in New South Wales. The rocks, the movement of the sea and the sunrise light – wow, this was great. Here I also realised the need for Neutral Density Filters and shortly after I bought my first set of Cokin's for Seascape Photography. At that same shoot I met a few good friends that I would shoot with fairly regularly over the next few years particularly Kane Gledhill who I have done many, many trips with around Queensland and New South Wales, and Joshua Robertson, Melanie Sinclair and Michael Reed. This tight group really made a huge impact on how far I have come and what we learned together over the years.
Seascapes and long exposures became a norm for me after 'Fingal' – it was just what I enjoyed and still do. That wispy movement in the clouds and the hazy water around rocks giving this misty, smooth, ghostly feel; and the rough waves and strong water movement pulling you into a photograph – like a receding tide to a shipwreck or a wave cascading over a large rock.
From the Fingal Heads shoot to now, it's been go go go – I've been out late many times, been up countless times before dawn and drove thousands of kilometres, many hundreds before sunrise – and it's something I'll continue to pursue for some time to come as well.
Which of your first images made you go wow and give you the bug?
On Easter Monday 2005, I decided that I should shoot my first sunrise photographs. I woke up at 4am (!) and hopped in the car and drove the 20 minutes to Mt Coot-tha in Brisbane.
As I waited for the sun to rise, I was blown away by the colours of the sunrise sky over the Brisbane CBD. I walked back and forth trying to capture as much as I could. It was a decent sunrise with good high cloud about and white streaks through the sky.
Soon the sun rose over the mountains to the right of the City and with a huge band of cloud on the horizon, I took this photograph – image number 1165 taken on my camera.
After that, a hot air balloon rose about the City in the warm orange glow – I was snap happy with that as well. On the way back to the car I saw the moon rise in the sky, and I grabbed some shots of the moon too.
When I got home, I waited a while in anticipation and then I copied the images and found that one image I was so very proud of. I then printed about 100 from that morning that week.
Who are your main sources of inspiration?
I get a lot of inspiration from local photographers particularly in the South East Queensland area where I can recognise local areas in their imagery and associate my photographs with the area. More so however, as I've developed my interest in Photography, I've begun to also look towards great Australian photographers such as Peter Eastway, Christian Fletcher, Nick Rains, Darran Leal, Ken Duncan and Peter Lik, and other upcoming photographers like Ben Ryan, Steve Tanti, Tim Wrate and Alex Wise.
I've definitely grown to appreciate simple, refined, elegant yet very well thought out and processed photographs that 'grab your eye in a heartbeat' and are a slight dark twist to the straight up landscape photographs I often see. In my eyes, no one does that better than Peter Eastway, Fletcher and Rains, and others like Ben Ryan and Alex Wise (Editors note – Money is in the mail). Shots from any of these photographers I'd gladly grace my walls with.
Something that I also draw upon is comments on Flickr, friends and family, and particularly those photographers who I respect. When I had time with Peter Eastway in Brisbane in October 2011, he commented that my photos were of a professional quality yet needed some more work to make them high show quality, which really made me feel good about the direction I was taking for me, was maybe the right one.
These are three very different images and personal favourites of mine. Can you please tell us some technical information about the photographs (exposure time, equipment used, etc) and also how you processed the image
Star Burst Sky Spin was one of my best long exposure star trails images. It's taken near Lake Moogerah, about 1 hour out of the Brisbane CBD; we picked a night that was clear skies, pretty cold and also somewhere that you can find a southerly viewpoint to find the celestial point and looked for a subject.  I took a very high-iso image first and ensured that image was well exposed, and then worked out the correct settings from there for an image with a lower ISO and a mid-level aperture setting for sharpness – this is all based on light and how long you want to take a star trail photograph for, typically I aim for 40 mins, but this was 21 mins, which worked out well for this image. I used a Tungsten white balance to give it that purple/blue hue, some adjustments to exposure, brightness, some vignetting and a correction on the lens profile – all in Lightroom 3. Quite close to out of camera really.
Arthur River (ii), Tasmania, Australia was a photograph I captured in my last trip to Tasmania. First time here and well I just had to jump up onto these logs where the water was crashing over and grab this shot around sunset – when the light was hitting its peak. I took about 30 of this composition, and then the light came through for a minute or two to light up that log on the right just enough. I wanted the image sharp so at least f/8 but I needed to get a quicker shutter speed around 1/4 – 1/8 of second to capture one of the splashes to add something to the centre of the image.  I had a foreground of nice logs, a great textured sky, but not quite enough happening in the middle third of the photograph – the movement of the splash (which could do with being a bit bigger) at that range of shutter speed really captures movement of water and you can almost sense, feel and touch the scene.
 Sugarloaf Rock, Leeuwin-Naturaliste National Park, Western Australia is one of my all-time favourite photographs. I was running late and ran down to capture this image – this was the 3rd image I took of the 3 mornings I photographed Sugarloaf Rock! The early morning twilight, about 30 minutes before dawn delivered this absolutely stunning light, which made the rock glow so fantastically. I knew I wanted quite a long exposure yet a sharp image. 30 seconds was attainable with an aperture of f/16 for decent end to end sharpness and a low ISO for less digital noise. I also shot this image at 40mm which is unusual for me, but it has worked well to compress the scene together to give it a more surreal feel by using the zoom on my wide angle lens.
When I took this image back to the computer, I used layers (I'll discuss this more in the next question!) to darken areas and lighten areas – and a graduated filter on the sky (in addition to my Lee filter on the camera itself to save the sky from overexposing). I even went to another level of making a layer mask for the sky around the rock and then tweaking the colours in the sky using masks. I love the image for its thirds – the sky, the rock and the twisty twigs in the foreground.
One thing I've enjoyed over time is your ability to post process an image. You've developed a nice workflow that is consistent throughout all your images. Can you please share us some details to your work flow? What are some of the common things you apply to your images?
My first step is to import my photos directly into Lightroom and apply some basic keywords. I go through the images marking the best with a 'white flag' and the rest with a 'black flag' (I don't generally delete images unless they are totally unusable, but at times, will do a big clean out). Next is to the Develop module.
I chose a photograph I wish to work on and I check the first thing – both ends of the histogram for black and white 'clipping'. I use the Recovery slider to bring the whites down so they are no longer blowing out (so there is no longer pure white in the photograph as when you print the image, you will just see paper, not ink) and reduce the Black slider to almost nothing (as typically my Photoshop work will increase blacks, I like to keep them minimal as too much black means no detail in those areas). I may add some Fill Light to move the histogram to the right more so, even brightening it too much. I may play with the Clarity slider at this point, but not so much until the image returns to Lightroom from PS. Here I also adjust the horizon in case it's not quite straight and make any crops as need be. The cropping tool in Lightroom 3 is fantastic. I do now use the Lens Correction option too which on some images will fix that bend you sometimes get on a horizon. I also will add a gradient to the sky in LR3 via the Gradient tool; again, as it's so easy and then I may even darken it more in Photoshop. When this is ready – I then move to Photoshop.
Photoshop is where I do most of work – and this is an ever tweaking workflow, and as Fletcher and Eastway has taught me (and there is no way to make this not sound very pretentious but it's not!), like the painters and artists who have followed before us all, it's as it was for them and as is for me, all by eye – I have no set special process, more of a series of methods I have learned that I can chose to use on an image to make it look right to me. If something doesn't work in an image, is too dark or too bright, I use Curves Layers (often 5 – 10 a photo) to brighten some areas and darken others – basically making the image as close as possible to how I remember it and highlighting parts that I want to stand out – parts that stood out for me, that rock, that tree, that pier. From there, I try to take a more artistic take on a scene – and this is where I feel my landscape photography is heading at the current moment.
Some other additions I add to my workflow are typically an 'auto' Curves Layer to commence with. It's amazing what this does to an image in a moment – the image you thought was excellent before, not begins to morph into something else which is far more crisp and exciting. I also use a high pass sharpening technique that adds a new dimension to my images which I use sparingly. A Black and White Layer set to a blending mode of multiply with a low opacity of about 30% can give a little more of a moody look to an image. The Vibrance Layer often gets a run too and the Brightness and Contrast Layer. I do need to learn some more on layers such as Split Toning, Luminance Masking and using Colour Fills.
Lastly I add a small vignette to almost all my images. This draws your eye into the image and stops it from the escaping out the sides of the frame– if your eye is generally not in the middle of the image focusing on one or more central points, then this can make that extra bit of difference.  Sometimes I use it very subtly, and sometimes very strong. I use an action by Mark Galer to do this and adjust the opacity as need be.
When I return to Lightroom, I might play with Clarity a little more and I now find myself playing with the White Balance often too add a touch of warmth to an image. If the highlights (white in the image) are clipping again, I might use the recovery slider again and even increase the fill light slider to reduce the blacks again. I also love the sharpening and noise reduction tools in LR3 and will use them on my images also.
From here the images are exported out and uploaded or used for print.
 As photography is always increasing in popularity and it is becoming difficult to discover locations which aren't commonly photographed, have you found it a challenge to add your own unique take on some locations without it being too similar to the work of other photographers?
There is only one answer to that question, yes, absolutely, yes. I have agonised about going to commonly photographed areas and other unique places I have found that others have made their own in the past. I have set out at times to visit a location inspired by other photographers to capture an image reminiscent of theirs and always aspired to make my own photograph of that moment that I'm there– but sometimes that doesn't happen, sometimes you get a fantastic image that you love to bits, jumped up and down when you saw it on the LCD screen, and were in the moment with – but it looks similar or identical to image Ken Duncan or something someone else took. What do you do? Do you toss it in the scrap heap, bury it in your computer or delete it and not share it to the world?
I wrote this comment a little while ago in a blog to someone struggling with how to shoot Dove Lake in Cradle Mountain, how they wanted to get that one great unique image. When I wrote it I was dealing with these same thoughts (and still do to an extent) and I really feel this sums it up just right:
I wouldn't stress so much about getting a "non clichéd" shot. Go there, try your best to get a shot that makes YOU feel good 😉
If it bares resemblance to another person's shot, then that's how it is. Don't dismiss it as "already done, can't take that shot". It's how you saw and felt the scene when you were there, that's the important part 😉 You got up early or stayed late and the shot will be the fruits of your efforts, and people will respect that a lot.
So let your creativity drive you when you're standing there at Dove Lake! Get the clichéd shot and maybe try something else if it feels right.
I've spent too much time myself trying to find that "un clichéd" photograph of many places and wasted great light. Sometimes you find it by hard work and planning sure, or you take a "clichéd" shot that spoke to you on the day. I bet if you took an identical shot of a Dove Lake scene to someone else but you add a story and describe how passionately you loved that scene at that very moment in time, then you've made your own great photograph to share.
I like to think of this as my new mantra to photography – it seems to be working well to keep me motivated.
 What direction would you like your photography to take over the next 5 years?
This is a tough question for me as I really don't know at the moment. I get great little ideas at times to open a gallery or travel to the USA and Canada but I just don't know. My immediate goal is to get my website up and running better, offer print sales with environmentally sustainable framing options, and be able to present a more broad array of images from the areas I visit rather than just my "fine art" images (if you can call them that) on Flickr. I'm not that particularly interested at the present in pursuing a career in photography but just to keep on going and see how it goes. I would like to exhibit at the Wilderness Gallery at Cradle Mountain in Tasmania sometime, and will be visiting Tasmania again in November. I would also love to visit New Zealand as it's so close by. I'd also like to travel back to Cambodia and South East Asia like I did in 2008.
http://www.flickr.com/photos/aramisfirefly/4709097174/in/photostream
 Are there any styles of photography you've tried and just didn't enjoy?
I have tried portraiture and glamour photography but I just didn't love it because I had a series of images I couldn't do much with, I couldn't really sell or share and as thus, lost a lot of interest. I have tried macro photography and it was a little bit of fun, and Lensbaby which is very tricky to master. I do shoot weddings from time to and time, and do enjoy those as they are great happy fun filled events. On the other hand, I have shoot musical and award events and it's been too clinical for me. I have photographed the Abbey Medieval Festival as well, which I went in with great aspirations to shoot fantastic portraits but still couldn't do it. I guess there is an element of me that likes portraiture, people and animals, but I see it as a huge learning curve that I'm not yet ready to pursue – maybe one day, I'll see!
To me, at this point in time, there is a something about landscape photography where you can stand in a scene, look at the horizon and just ask, "What will you give me this time?", and just challenge yourself to work with what you have.
http://www.flickr.com/photos/aramisfirefly/4567395104/in/set-72157621420732937
 If you could give 3 tips to emerging landscape photographers, what tips would they be?
3 tips? I can give so many!
Here is the top 3 (with a few sneaky extra ones):
I don't know where this comes from but I'll quote it here – "Photography is 50% light, 40% photographer and 10% gear". Light. Light. Light! Gear? Well it's important too but not everything – buy the best you can afford, for landscapes, get that 10-20mm or 10-22mm lens or 17-40 or 16-35 on a full frame camera like a 5D Mark II – my 17-40 barely leaves my 5D Mark II and almost always sits at 17mm. Graduated filters make a difference and it's worth investing in them. Cokin's are a good start but you'll soon outgrow them and want the better Lee's and Singh-Rays, but trust me – the Lee's were one of the best investments I've made, as well as a 10 stop filter to shoot long exposures during the day and late mornings to make those skies streak and those rocks hazy.
Don't be afraid to process and polish what your camera has captured on your computer. Don't fall into the trap of "this is what the camera captured so this must be real and if I change the image I'm cheating". Every wonder why often an image on camera often looks worse than what you saw? Your eyes see much much more so why not try to recreate that as best you can? Ansel Adam's classic photograph of El Capitan looked quite different to the classic white and white image you see today.
Grab the camera. Climb out of bed at 3am, pick up your best mate (or go solo which can be more rewarding) swear to yourself all that way for that 2 hour drive, "Why am I up so early? My bed was so warm!" get out of the car and trudge to where you're shooting that morning, in the dark (still swearing and tired) and then wait. When the light comes for that one moment and you look at your LCD screen, you'll exhale – "worth it". Or it's belting down rain and you come back next weekend!
Thanks very much for your time Matt.
For more of Matt's beautiful photography be sure to view his Flickr or website.