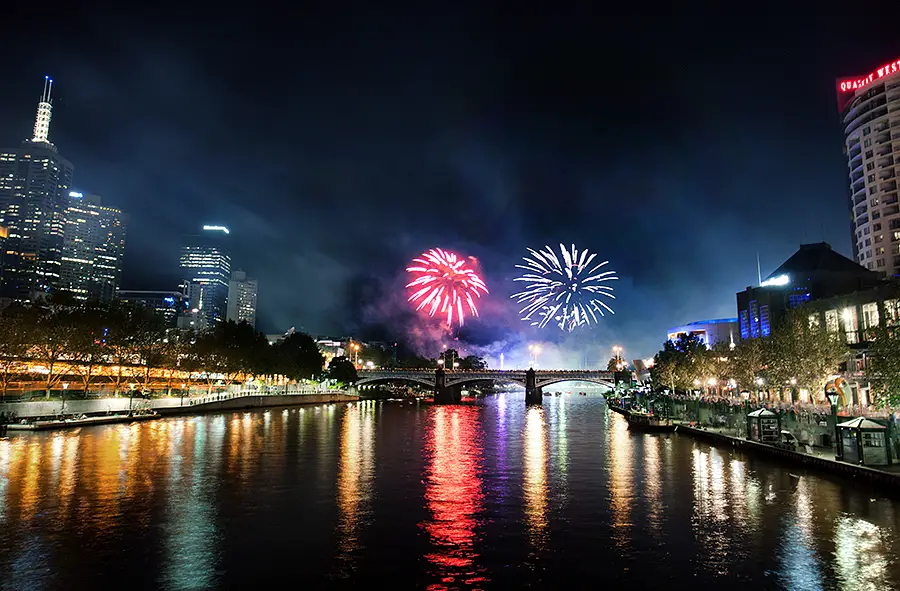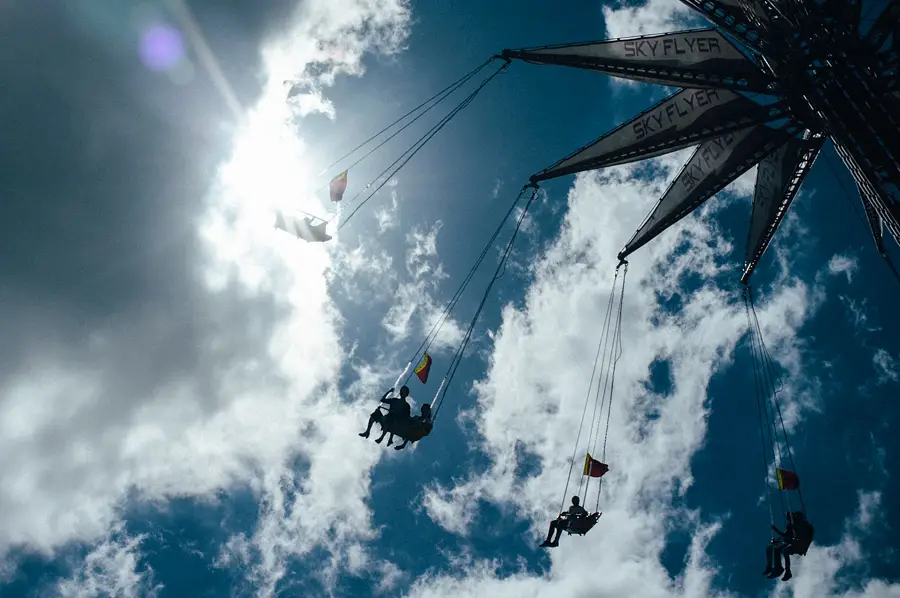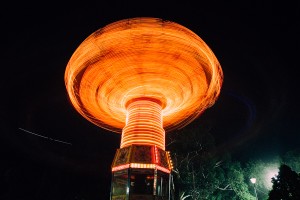 Moomba 2014
Every year Melbourne puts on the Moomba Festival. Having lived in Melbourne for a few years I'm still struggling to get the attraction of it. I probably shouldn't say this but really it's filled with tacky rides, awful food (although actually I don't mind a dagwood dog so I'll take that back), ridiculous crowds and people wake boarding in the Yarra (I run along this often and even when I've ran in 35+c heat that water still isn't tempting if you're catching what I'm throwing).
This year I was pretty eager to take some photos of the fireworks at Moomba and had scoped out a location a few weeks prior to the festival. Slightly neglecting the fact that every man and his dog would be at Moomba my planned location wasn't going to happen (Swan St Bridge in case anyone was curious). The plan was to get there early around sunset, take some photos of blue hour to get some detail in the sky then capture some photos later of the fireworks and pull a sneaky and do some layer masking of the images to create some dynamic range with the buildings well lit from the blue hour, colour in the sky from the sunset and fireworks completing the image.  Quickly realising there was no chance I would be able to setup a tripod on the bridge due to the amount of people crossing it, we (my partner in crime – Jon Sander) made our way down to Southbank to find a location which avoided the crowds slightly. We were in luck and setup an hour or so before the fireworks begun. Lucky we did as it soon became crowded as the fireworks neared.
Fireworks at Moomba

Fireworks at the 2014 Moomba Festival
Some tips for shooting fireworks
I'll be the first to admit – I'm not completely happy with the shot and underestimated that shooting fireworks is actually not as easy as it looks.  People make it look easy!  Here's a few things I learnt and would encourage anyone to consider when you photograph fireworks:
Get close  – We were slightly too far from the action which resulted in the fireworks appearing small and created a lot of empty space in the sky. Although framing your shot with empty space in the sky isn't necessarily a bad thing as it leaves you prepared for any spectacular fireworks towards the end which might near the top of your frame
Shoot in manual mode – I'd recommend starting a test shot at the start of the fireworks in either Shutter or Aperture priority mode to gauge what exposure time you need for the fireworks and then change to manual mode and dial in these settings.  I'd recommend exposure times of around 2-10 seconds but it's up to you and something best found from experimenting. This will come in handy when you're firing frames with the remote trigger. But don't get complacent and be sure to check your exposure occasionally to ensure that you're not over or under exposing too much
Use a tripod and remote trigger – When shooting fireworks you'll be shooting exposure times of a few seconds so a tripod is a must. I'd also recommend a remote trigger as once you've dialed in your exposure time, stand back and press the trigger as the fireworks go up.  I like this as it allows you to be looking at the action rather than through the viewfinder (so you won't miss a good moment)
Go trigger happy – Keep firing those frames so you don't miss that great moment. Fireworks are random with some looking great then others not so great. I fired off 90 over the course of 15 minutes with only a couple being how I wanted them
Consider your location in advanced – I tried to plan my location in advanced and failed in terms of choosing a location too crowded and also didn't consider where the fireworks would be launched from. When looking for a location make sure it's something that's slightly elevated to avoid getting people's heads bobbing up in your shot during the exposure. Also it doesn't hurt to do some research to where the fireworks will be launched from so you can setup accordingly
It's not all about the fireworks – Don't get me wrong a close up shot of fireworks looks great but try to consider your surrounds. In this case I wanted to capture buildings that surround the Yarra River to give some context so people would instantly recognise where the photo was taken
Shoot at a low ISO – Most fireworks displays happen after blue hour which means you will be shooting in dark black skies. Shooting at a high ISO in these conditions will introduce a lot of noise and I'd recommend against it especially if you're trying to get a long exposure of the fireworks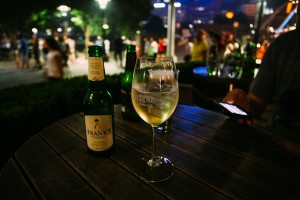 All in all though, it was a fun night out and we both sat down for a drink afterwards and had a chuckle about the crowds and how everything we'd originally planned to do didn't happen. But really that's photography for you and part of  the fun. Sometimes you can do all the planning in the world and it doesn't work out. But at the end of the day, it was a beautiful warm Melbourne evening, good to get out and fire off some photos and mix things up a little.
 The end of a good night out
But before I finish up we made our way back to the car (as did half of Melbourne apparently) and spent a good hour getting out of the car park. This created a nice opportunity to snap a quick self portrait in the carpark. I was aiming for a style similar to a late friend, Tarsh, who shot empty urban landscapes.  It got some strange stares from people passing by but killed the time as we waited to get out of the car park and finally make our way home.
Thanks for reading,
– Alex