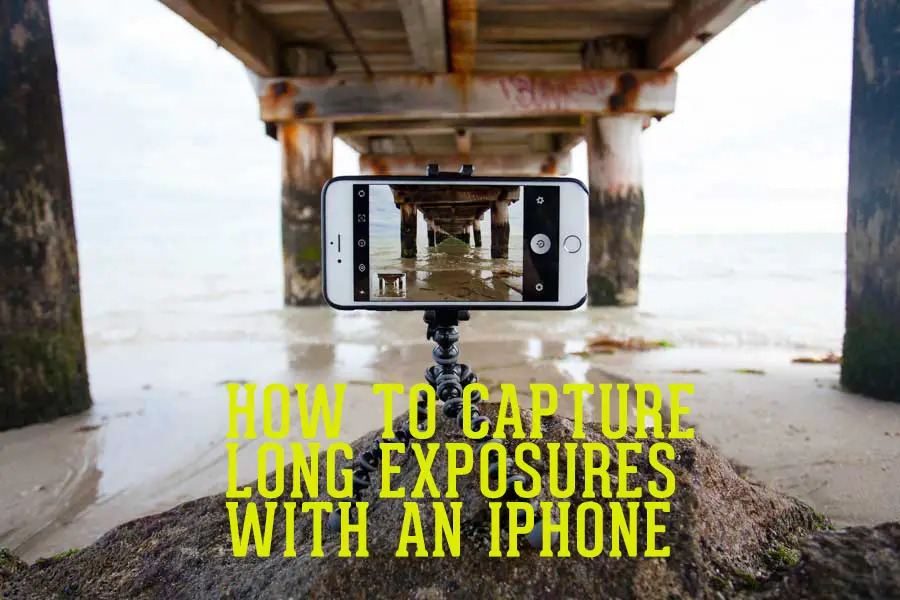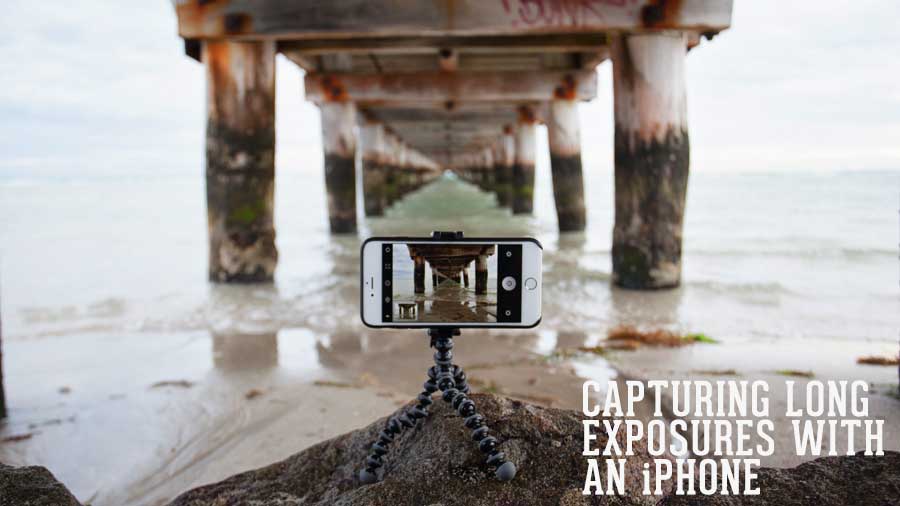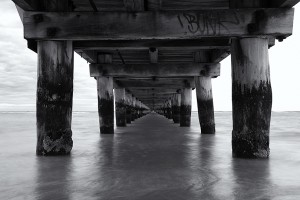 As someone that loves capturing long exposures on my DSLR it may come as no surprise that I also like to explore the possibilities of capturing long exposures with my iPhone. Photographing long exposures with the iPhone is made possible with apps like Slow Shutter or Average Cam Pro(AvgCamPro).
For this article, I'll be focusing on what I'm familiar with which is the iPhone, Slow Shutter and AvgCamPro.  Both are great apps with AvgCamPro having a slightly steeper learning curve so I'd recommend learning it before you head on out. It's not rocket science but just requires you to sit down for a few minutes to get your head around how it works. Slow Shutter on the other hand is relatively straight forward and has become more user friendly through recent releases.
What you will need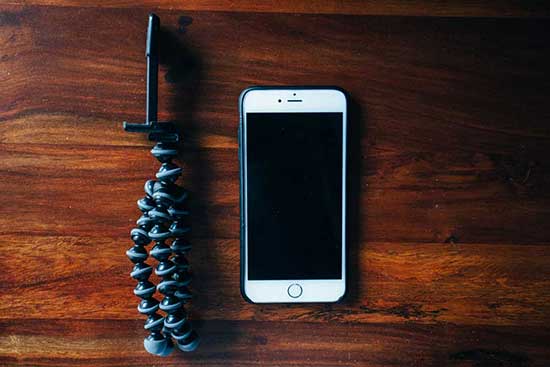 One thing I love about experimenting with long exposures on your iPhone is the low barrier to entry. You don't need to go out and purchase an expensive neutral density filter nor do you need a cutting edge camera or lens. You just need an iPhone and tripod to support your phone. Sorry but how amazing is that?! The purpose of this section is to look at what equipment and apps are useful (in some cases not essential) for capturing long exposures with your iPhone.
iPhone
No surprises! I use the iPhone 6 Plus myself and have found the camera on it great for slow shutter.  I wanted to include this section to briefly touch on the exciting development's Apple is making by allowing developers more control over the camera functionality. Since iOS 8, greater manual control has been provided to developers as evident with Peta Pixel's review of ProCam 2 which makes use of the new manual controls available. Hopefully we are in for some exciting times ahead.
iPhone Tripod
Like capturing a long exposure on your DSLR you will need something to stabilise your phone during the exposure. Personally, I'm a big fan of the Gorilla Pod for its portability and ability to easily stabilise your camera in an awkward position. On a recent trip to Sri Lanka I'd often just stuff the little tripod in my partners' handbag without any issue. The convenience of being able to easily pack it and pull it out when required was great and allowed me to capture scenes that I may not have normally brought a larger tripod along for.
The table below explores some of the more popular tripods for the iPhone including a mini tripod, flexible leg tripod and different mounts that allow for you to mount your smart phone to your DSLR hot shoe or tripod.
Picture
Name
Type
Positives
Negatives
Price
Average Review
Joby GripTight XL Gorillapod
Flexible leg tripod
- Allows you to set up and fix your camera in awkward positions (wrap around a tree, sit it on a rock, etc)

- Expands open enough to support new, larger smart phones such as the iPhone 6 Plus

- Great portability for travelling

- Good for being able to capture at higher angles (if you can find an object to wrap the legs around...)
- Wrap around legs aren't always stable so double check the legs are firmly placed before you take your hand off the phone

- Great for landscape mode but can be a bit fiddly for portrait mode
$29.85
4.3/5
Mini Tripod with Bluetooth Remote
Fixed leg tripod
- Provides good support and stability

- Bluetooth remote useful for non slowshutter activities

- Good portability for travel
- You get what you pay for. It's good for the price but is cheap in its build

- Restricted to low angles

$11.99
3.8/5
Trigger Trap Hot Shoe Mount
Smart phone hot shoe mount
- Portable and easily fits onto your DSLR hot shoe mount

- Useful for when shooting with your DSLR and you want to quickly take a photo on your iPhone for social media
- Expensive for what you're getting

- Requires a DSLR for support
$24.99
3.5/5
RetiCAM Smartphone Tripod Mount with Ball Head
Smart phone tripod mount
- Supports larger smart phones like the iPhone 6 Plus

- Mounts to a regular tripod allowing for better support and angles

- Provides more security/support for your phone

- Great build quality (metal threads as opposed to plastic threads)


- The good build quality increases the price slightly

- Requires a tripod for support


$36.99
4.7/5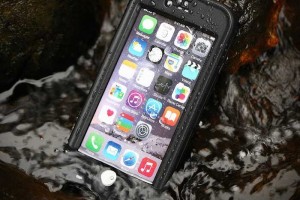 iPhone Waterproof Housing
While definitely not essential a good quality waterproof housing can be useful for protecting your expensive smart phone. The Lifeproof range of waterproof housings for the iPhone are great and highly recommended. By having a quality case like the Lifeproof this also allows you to push your compositions to the next level by not having to worry about getting your camera wet from the spray at a waterfall or the incoming tide at a beach.
[box type="info" size="large"]Interested in what equipment is useful for landscape photography? Don't forget to read my recently released free guide.[/box]
Apps
For the purpose of this article I will be looking at the Slow Shutter and Average Camera Pro. These two apps are my particular favourites but there are also some other great apps in the app store that are worth a mention including (but not limited to):
While most apps are user friendly as mentioned at the start of the post, I'd recommend familiarising yourself with the app before you head out to understand how each app works.
Slow Shutter App
Slow Shutter, as the name suggests, is an app used for capturing slow shutter based photos. The application is amazing and really pushes the iPhone to the next level by easily allowing you to capture a variety of photographs not normally possible with the regular iPhone camera.  As the iPhone comes with a fixed aperture which cannot be adjusted, Slow Shutter works by capturing a burst of images for your intended duration. The app provides three different shooting modes which are all user friendly.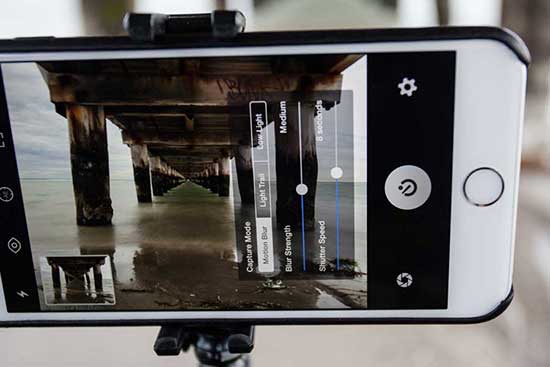 Using the Motion Blur feature to capture a waterfall long exposure. Photograph courtesy of Jonathan Sander (Drift and Wander)

Motion Blur – Similar to shutter priority mode on your DSLR camera, Motion Blur allows you to define your exposure time (the duration of your exposure) and as the name suggests, blur the motion during the exposure. This mode is particularly useful for shooting waterfalls or seascapes where there is plenty of movement in a short period. The motion blur setting allows you to set a shutter speed from 1/4 of a second all the way up to 60 seconds and bulb mode. I generally try to shoot my exposures around the 4-8 second shutter speed length as I find any longer sometimes picks up vibration which then affects the sharpness of the final image.

Light Trail – Commonly used for capturing light trails. This mode is great for capturing traffic or even light painting a scene with a head torch. I'venotusedthismodemuch however experimented with it recently to capture light trails from cars passing an alley way with the photo to the right displaying street art (Chalky from Boardwalk Empire) with traffic passing by.Iwas surprised with how well it worked in the low light conditions while being able to capture the passing traffic nearby.

Captured using the Slow Shutter App with the 'Light Trails' mode of traffic passing street art on Chapel St, Melbourne

Low Light – This mode attempts to mitigate the issues of the iPhone's low light performance by capturing as much light as possible. I don't often use this mode however have found it to work quite well but doesn't completely mitigate the sometimes poor low light performance of the iPhon
Where Slow Shutter really shines for me is the user friendliness of the interface. You can easily adjust the self timer, resolution and other settings from the settings interface with ease. Perfect for when you're out shooting and just want to capture an image without getting bogged down in settings.
The clip below demonstrates how easy the app is to use with this self portrait captured by Jonathan Sander (Drift and Wander) standing on a pier. The app was set to motion blur with a 4 second exposure length and a 8 second delay. The delay is essential to avoid the vibration caused as you trigger the camera. The quick fast forward you see in the video is skipping past the self timer with the end result displaying at the end. Not bad for an iPhone…
The Slow Shutter Group on Flickr hosts some stunning images captured with the app and a great source of inspiration at the same time.
[box type="info" size="large"]Don't miss my free in-depth guide on how to photograph waterfalls showing you the equipment needed, what settings to use on your camera and ideal conditions for waterfall photography.[/box]
Average Camera Pro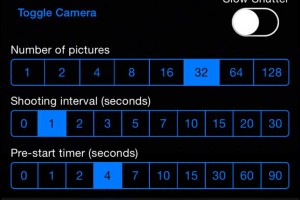 Average Camera Pro (AvgCamPro) is another favourite of mine and is essential for capturing images in low light to achieve sharpness that you may not normally achieve through the normal iPhone camera app while also allowing for you to capture long exposure style images. Average Camera operates by capturing many images (as defined by you) and then layering these images on top of one another to create a long exposure effect. Some photographers such as Matt Glastonbury are going one step further and creating multiple exposures within AvgCamPro and then combining them within Pro HDR to increase the dynamic range of an image.
Where Slow Shutter allows you to capture exposures by the seconds, AvgCamPro operates slightly differently by allowing you to define how many pictures you would like to take. The higher the number means the more movement you will capture.
There is no formula here on how many photos you should take. For me it comes down to a lot of different variables including how windy is it? It can be difficult to execute a long shot if there is wind causing potential vibrations/movement to your camera. Alternatively if the movement you are attempting to capture is slow, you may need to capture a lot of pictures.
Like Slow Shutter, the #avgcampro hashtag on Instagram is a great source for inspiration for what others are doing with the app.
The Right Location
Now that you are organised with the right equipment and apps, its time to head out and take some photos. Some locations that work well for long exposures include:
Overpasses for busy highways
Waterfalls or streams
Beaches
For more ideas,  my article on long exposure photography ideas explores this in great depth with a list of different subjects to shoot with long exposures.
Some of my iPhone Long Exposures
Additional Resources
Be sure to check out some other articles on this blog relating to long exposures that may be of interest –
Thanks for reading,
– Alex