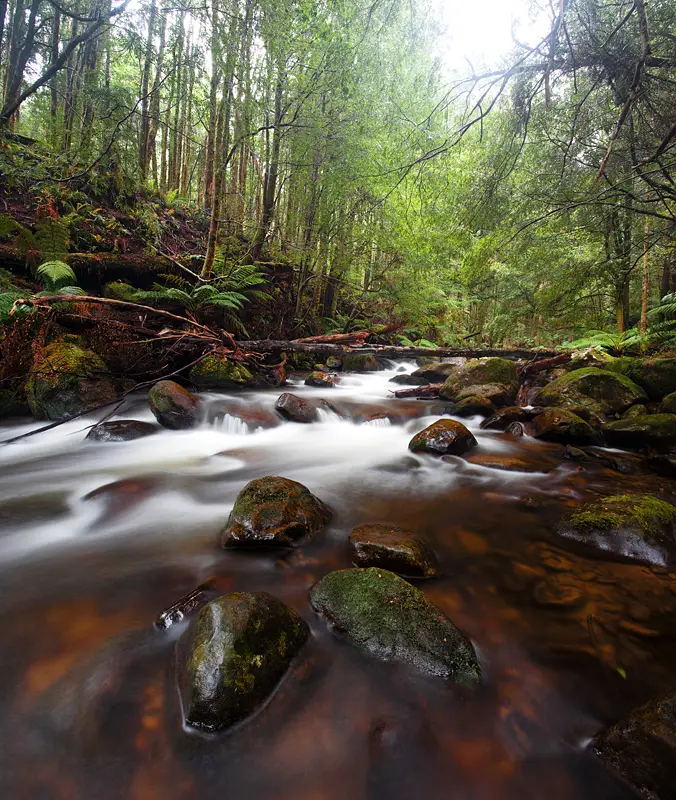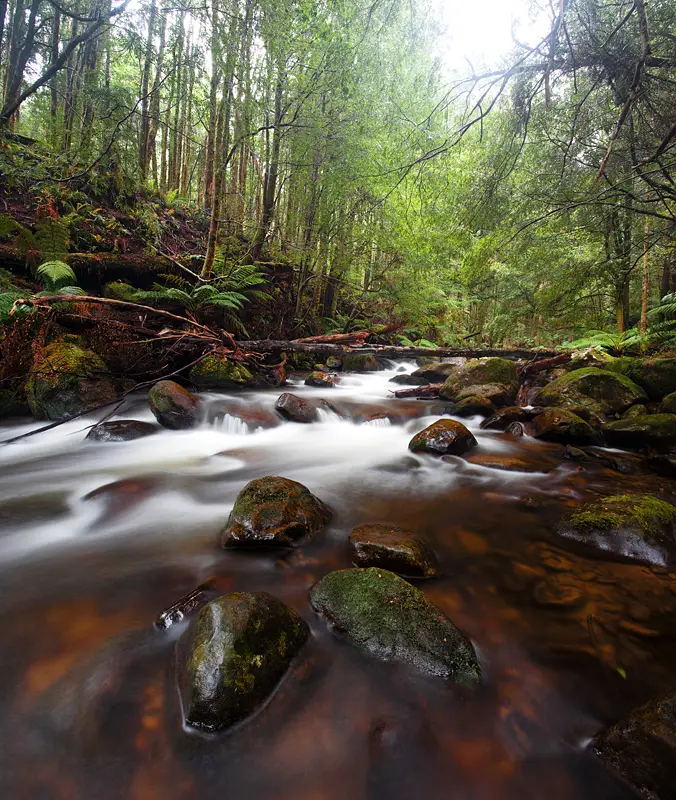 One from a few months back from Marysville, Victoria.
I've made a few trips out to Marysville since moving over earlier this year as it's a beautiful place especially during miserable weather. The waterfalls come alive and the hills are surrounded by fog. Perfect conditions for landscape photography.
This photograph is actually a two shot stitch as I wanted to capture the beauty of the surrounding trees while leaving some space around the foreground rocks. It leaves a lot of empty space but hopefully works okay. While I also used a Canon 5D Mark Ii, Canon 17-40 lens, circular polariser filter and tripod to capture the image.
You might be interested in a recent waterfall photography guide I published on my blog which explores the equipment needed for waterfall photography, compares shutter speeds and how these can affect your image and other bits.