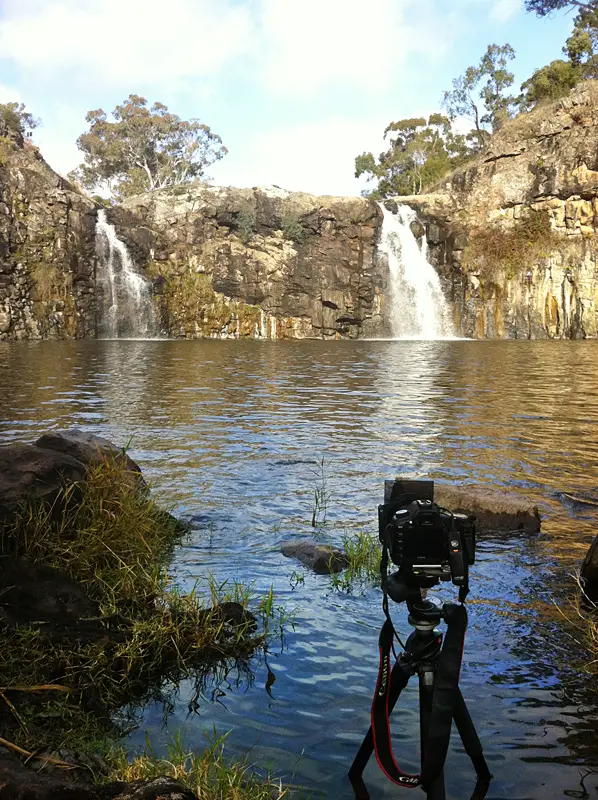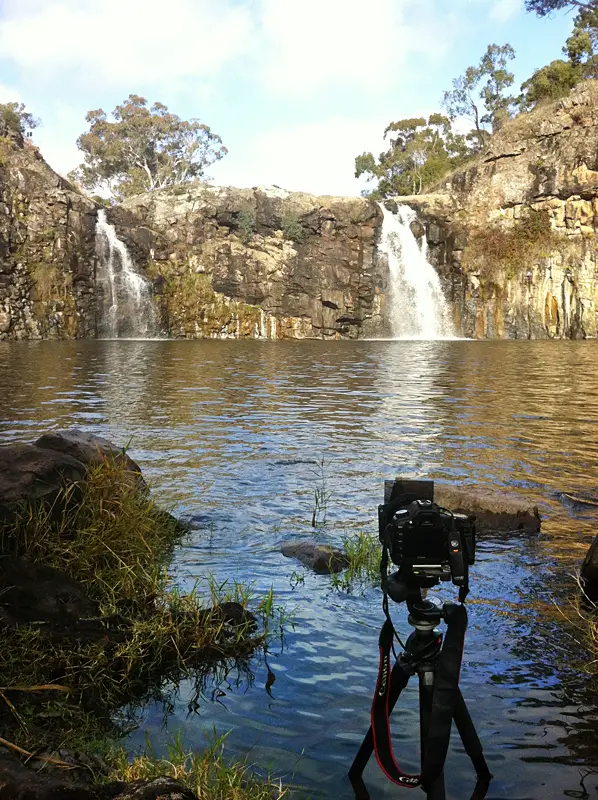 Bad news everyone. Last weekend when taking photos at Turpin Falls my Canon 5D Mark II slipped and went for a swim. It wasn't this composition that it took a slip but another later on the morning. I positioned the tripod on a rock thinking it was securely placed and turned around to get a filter out of my bag to turn around to see it falling into the water. Even though it was only partly submerged for 3-5 seconds but the damage was already done. Fortunately my lens and filters were safe but the camera is dead. Even though I was 90% sure it was dead, I just wanted to be reassured by Canon before lumping another $2,000 on a new body. They came back today with this –

Ouch!
Rather than sit around and dwell on it, I've got a new 5D II on the way. You're probably wondering why I didn't upgrade and go a new Canon 5D Mark II but the extra $1,500-$2,000 to go the Canon 5D Mark III over the Canon 5D Mark II was too hard to justify especially when the expense is unexpected.
Either way I've had a good run with the camera and wanted to share some of my favourite photos from while I had the camera. I'm eagerly awaiting my next one to arrive now.




What to do when your drop your camera in water
Just before we finish I'd like to share some of the tips I've come across that others suggested on Facebook,  Reddit and other websites to help. I really appreciate the suggestions to which I tried some (but didn't quite try the suggestion of dropping it in water again like one Redditor suggested).
There's many suggestions on how you can deal with a camera that has just been dropped in water but I think the most important thing is DON'T TURN YOUR CAMERA BACK ON. This is where I went wrong (even after leaving it 20 minutes) and it could have made things much worse. Here's some suggestions for someone that might have just dropped their camera in water:
Get the camera battery out of there straight away. Leaving it in there and turning it back on can apparently speed up the oxidation problem and also cause the camera to short circuit
Find a tub large enough to fit the camera that can be sealed
Fill the tub with rice as this will absorb moisture from the camera
Place the camera in the tub with the rice for a period of 2-3 days
Only at this stage after 2-3 days that I would consider turning the camera back on
Pray that it works
Be careful when taking waterfall and seascape photographs guys. It's easy to slip up which can be an expensive mistake.
– Alex