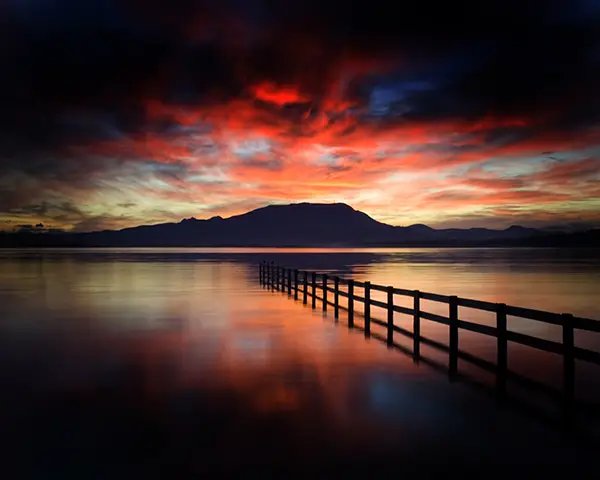 Hi all,
A little while ago I was asked by Digital Photography Magazine to write up a small article on how photographers can improve their photography with some photography composition tips. It was a little challenging sitting down coming up with the tips as most of these composition tips are things you begin to naturally incorporate into your photography workflow without realising.
In the end I provided Digital Photography Magazine with 6 different styles of composition that I try to rely on upon arriving at a scene and feeling slightly unsure what I'll be photographing. Keeping an eye out for reflections, leading lines, colour in the sky, simple compositions or even compositions that would benefit from being placed in the middle of a frame, gives me some variety in how I might photograph the scene on the day.  They're not rocket science but are a common theme across all my photographs which have got me to where I am today.
Be sure to catch the tips in the next edition of Digital Photography Magazine.
Thanks,
– Alex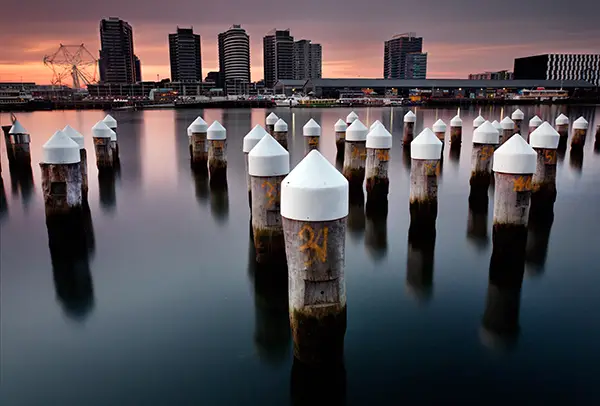 Twilight – Sometimes having a good composition isn't enough.  This is why I like to find a good composition and return to the scene on sunset. The twilight colours add an extra element to the photograph making your composition stand out and look more appealing than if photographed during the day against a grey sky.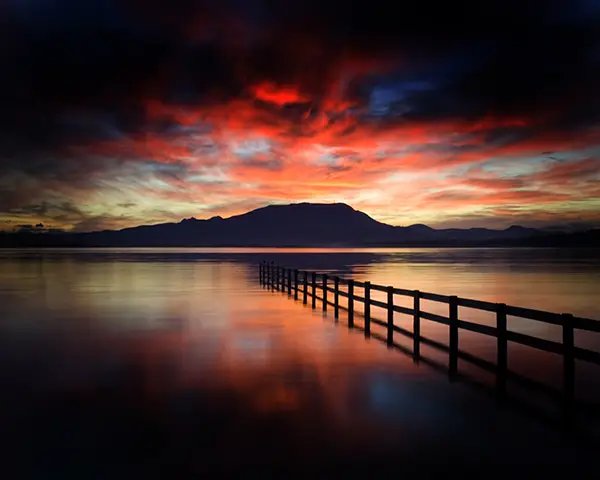 Lead in lines – Using lines in a scene is a great way to lead the viewer's eye into the scene.  I've used the technique with this photograph captured at Mortimer Bay, Tasmania by using the jetty ruins to lead the viewer into the frame.  When composing try look for natural lines in the scene and frame the shot so they start of the side of the frame and gradually work their way in. This will gradually lead your viewer's eye into the scene and make a more appealing photograph.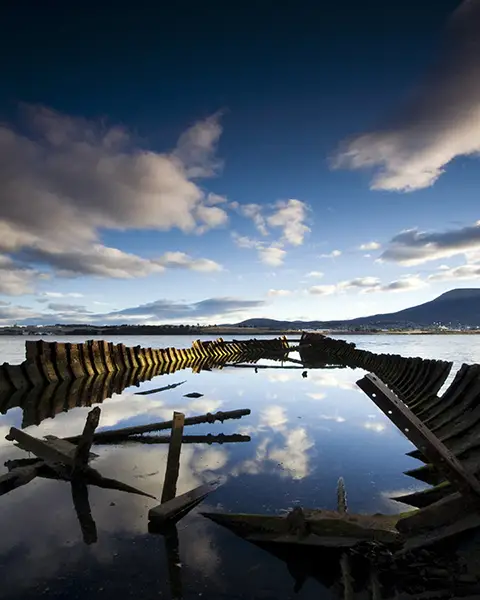 Reflections – Not all locations I come across have something that instantly jumps out at me like an interesting rock formation or beautiful mountain backdrops. Instead I try to keep my eyes open for less obvious things like reflections which when used well can add an interesting element to your photograph. Try get down low so you can get the best angle for the composition.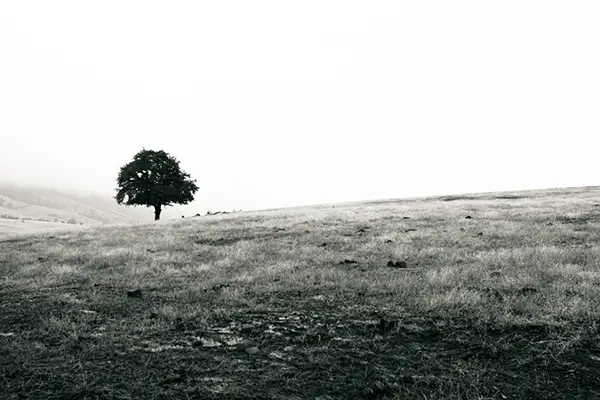 Focal point (tree) – Simple is best. When looking for compositions try not to over complicate things by trying to include too many things in your photograph. Sometimes having too many objects in your photograph can make your photograph appear too cluttered. Instead try to keep things simple by looking for 1 to 3 key objects. This will give your viewer a focal point to quickly draw their eyes on.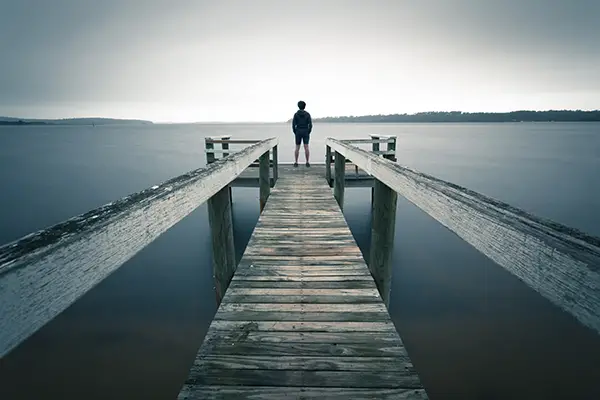 Composition in middle  –  Some photographers rule against placing a composition in the middle of the frame but rules are supposed to be broken right? I like to compose some shots with a middle object to give a sense of the subject being isolated and surrounded by emptiness. In this self-portrait I wanted to give the sense of that emptiness by composing myself in the middle of the frame.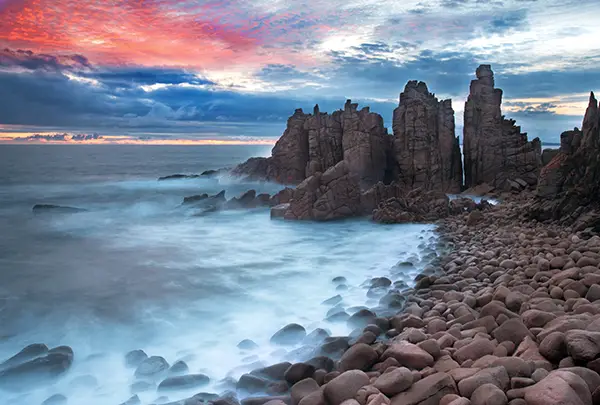 Dramatic sky – Miserable overcast days aren't necessarily a bad thing for landscape photographers. On occasion they can result in beautiful and dramatic sunsets as the clouds begin to disperse. Don't be put off by miserable conditions as anything is possible especially if the rain is forecast to clear the next day. These conditions create the best and most dramatic sunsets.