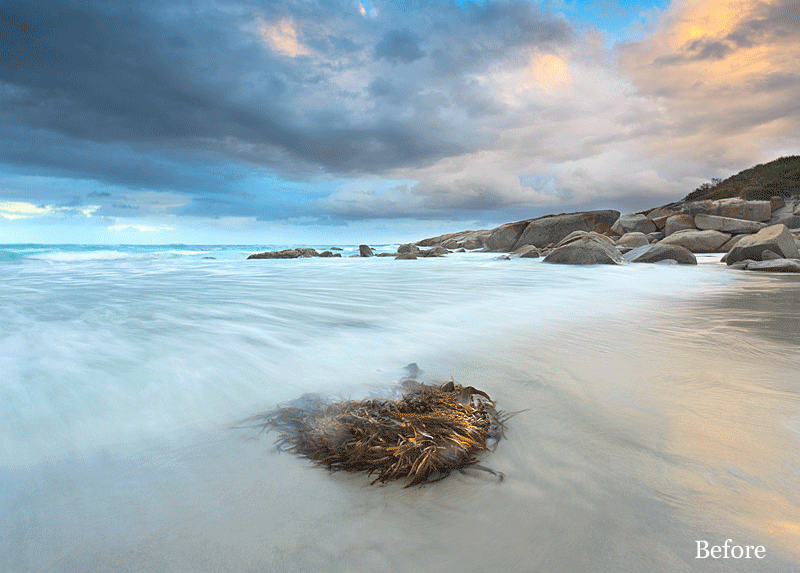 Recently one of my Photoshop tutorials I posted on YouTube was featured on PetaPixel. It's a neat little tutorial that shows you how to manually find the black and white points of an image and then define them within curves. The effect can be quite interesting and I've found can reduce the colour cast effect that is brought on from using and stacking neutral density filters like the Cokin setup.  Admittedly it's not something I use all the time but I find it useful for when I'm lacking motivation and curious to see what effect it will have on an image.
In case you're feeling lazy and just curious how the effect looks on an image, scroll down to the bottom of the post where I've included two before and after gif clips.
Apologies that my blog theme isn't the prettiest thing when it comes to posting tutorials but bare with me.
Photoshop Tutorial – How to Find the Black and White Points of a Photograph
Thanks for reading this tutorial. If you have any questions or feedback I'd love to hear so feel free to drop a comment or use the contact form to drop a line.
Also in case you're interested I've uploaded other Lightroom and Photoshop tutorials on YouTube that touch on split toning in Lightroom, using the colour range tool for selective adjustments and other bits. It's slowly a work in progress that I hope to upload more in the near future.
PS – Apologies about the .gif animations. After 2 minutes of writing these last few lines I've noticed how nauseating they are switching back and forth.
– Alex