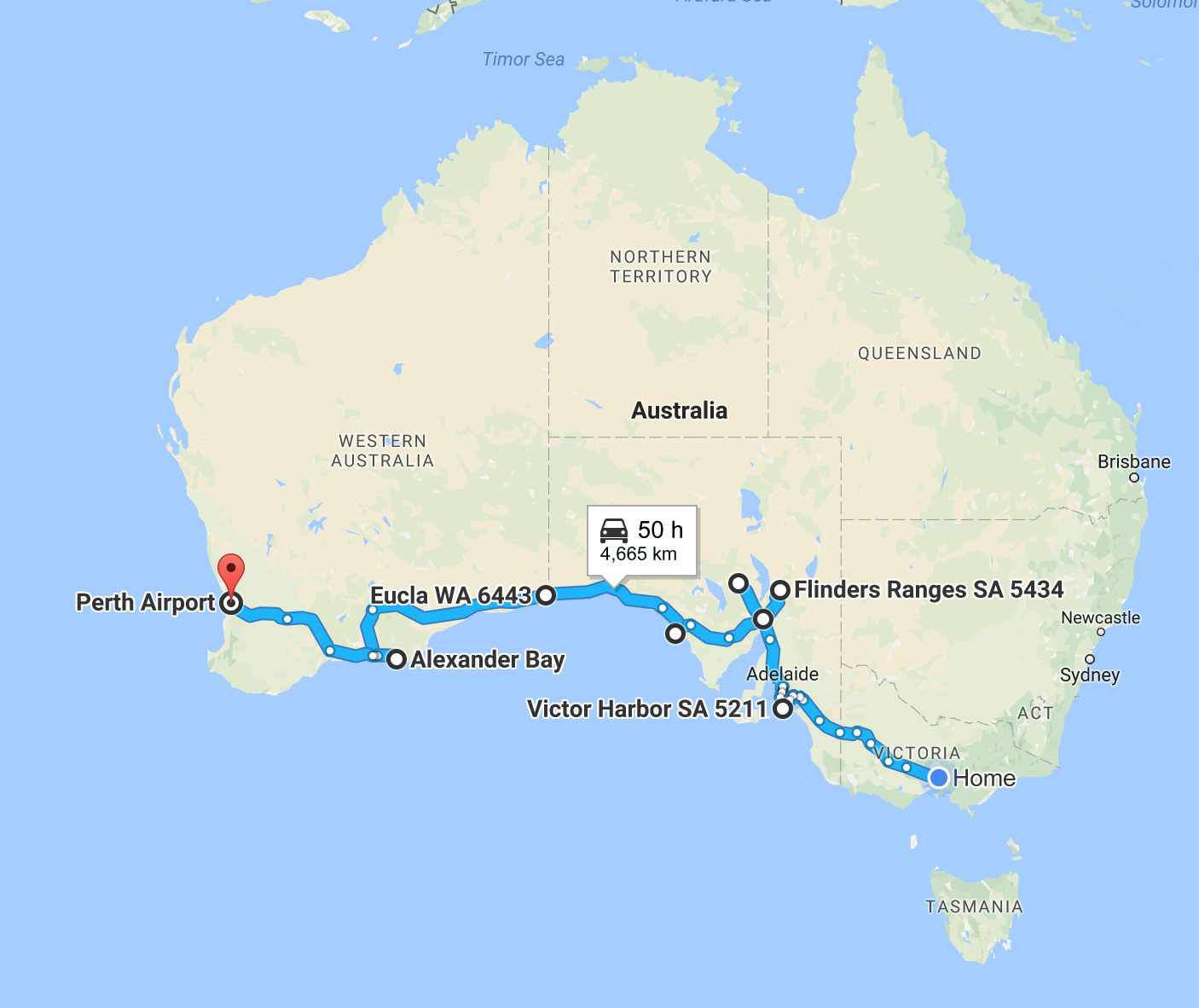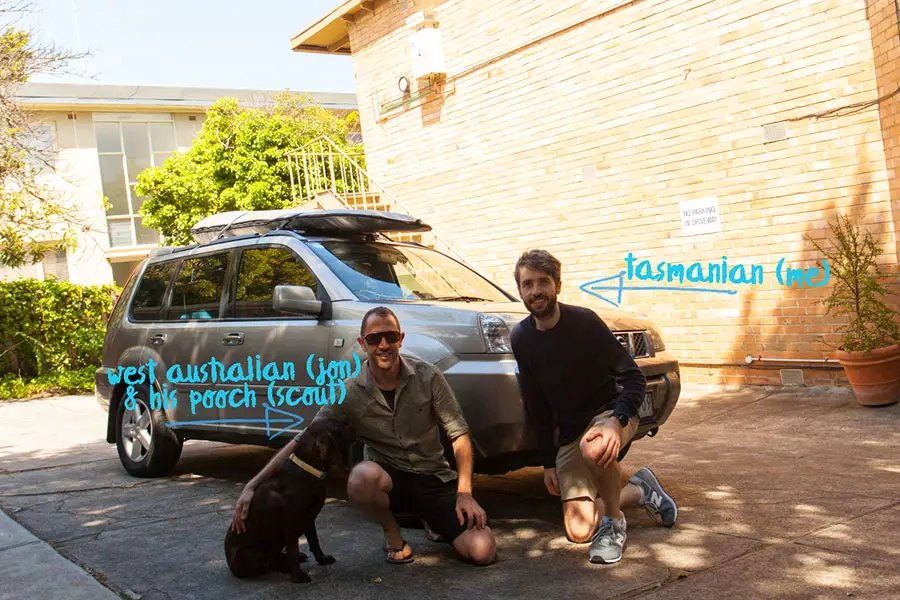 What do you do when a friend who is moving back to Perth asks you if you want to roadtrip it back with him and take photos? Say yes of course.
This is a long winded blog post about my drive from Melbourne to Perth with Jon Sander. 
Meeting People Through Photography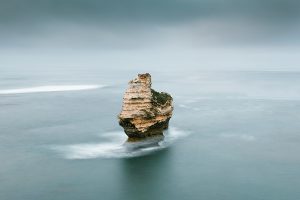 What draws me into landscape photography is the solitary moments where it is just you, nature and for the most part, silence. Photography for me has never been about taking photos to share on social media but the journey in getting there. Those long trips listening to music, the silence and the time to think. It takes away the pressure of taking 'nice photos' and shifts the focus to enjoying the surroundings. With this in mind, when the golden light hit, I'm not madly scrambling around with my stop watch counting down until the light disappears but just taking it in and enjoying it. 
As much as I enjoy the quiet times of shooting solo, I also enjoy getting out there with others because really, who enjoys the solo long walk back to your car or tent in dark? Not this guy…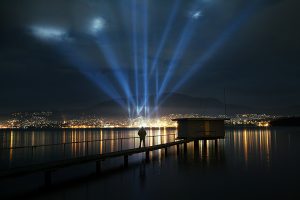 Through photography I've been fortunate to meet people from all walks of life who I've learnt from, exchanged laughs with and who I now call good friends. One of those people is Jon Sander who like me, moved from Perth and set up a base in Melbourne many moons ago. The great thing about meeting people who aren't born and bred in Melbourne is that they don't take Melbourne for granted. They come to Melbourne craving what their home can't provide. For me coming from Tasmania, it wasn't the nature calling but Melbourne had me hooked with its concrete jungle and constant flurry of people and traffic. Shooting with Jon over the years has been fun as we've viewed Melbourne through a different lens (terrible pun) and tried to avoid shooting just the popular locations.
Planning a trip from Melbourne to Perth
Jon had flagged for a while that he was looking to move back to Perth towards the end of 2016 so we were keen to have one epic shoot before he moved back. So why not a roadtrip from Melbourne to Perth? With both having limited time to plan, we decided to take a gamble and base our itinerary on what looked good on Google Earth. We didn't venture on Instagram, 500px or other social media's to source the popular places to visit along the Nullabor. Why? Becuase, when going somewhere new, it's nice to go in with a fresh set of eyes. If it looked good on Google Earth, we were going there. Was every spot we chose picture perfect for photos? I'll let you be the judge. Was it a great adventure? Yes! 
Melbourne to Perth Itinerary
Having shot a lot of Victoria, we umm'd and ahh'd whether to make a stop by the Great Ocean Road or the Grampians on the way out of Victoria. Knowing that both can be done on a weekend trip we opted to make a crossing straight into South Australia and visit some less travelled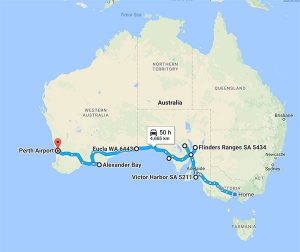 Looking to spend more time in South Australia, our itinerary wasn't set in stone with the idea being that we could change locations if they didn't quite work out (or alternatively if we wanted to spend longer somewhere).
Eventually our final itinerary looked like this with some epic days of driving where locations didn't work quite well. Eucla to Alexander Bay was a last minute decision which meant we arrived around 12am in the morning. But where we did do a lot of driving, it also created some fat where we could enjoy relaxing days at Sceale Bay and Alexander Bay. 
Day 1 – Melbourne to Victor Harbour, SA (8hr – 746km)
Day 2 – Victor Harbour, SA to Flinders Ranges, SA (6.5hr – 547km)
Day 3 – Flinders Ranges, SA to Pimba, SA (4hr – 343km)
Day 4 – Pimba, SA to Sceale Bay, SA (6hr – 588km)
Day 5 – Sceale Bay 
Day 6 – Sceale Bay, SA to Eucla, WA (6.5hr – 629km)
Day 7 – Eucla, WA to Alexander Bay WA (10hr – 1,000km)
Day 8 – Alexander Bay, WA
Day 9 – Alexander Bay, WA to Perth (8.3hr – 805km)
It's funny, when I was telling people about the trip, most looked at me and told me how terribly boring it would be. Not at all. In fact, I would probably do it again but first I need to convince the other half on the idea of buying a camper van 😉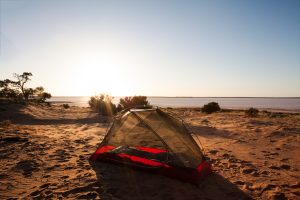 If we were to do the trip again, I would add another day or two to the trip and spend some more time in Sceale Bay and Alexander Bay. We didn't build enough fat in on the last day so it was a bit of a mad scramble to shoot the sunrise at 5am and make it to the airport before my 5pm flight. Luckily Western Australians haven't jumped on the bandwagon for daylight savings which meant we were up and out of Alexander Bay by 7.
What to take?
Planning for a drive like this obviously depends on person to person and how they are planning to tackle it, especially when it comes to everyday comforts.
For us, we had no qualms with camping for nearly all of the trip, which meant we had to pack more food, cooking equipment, warm clothes and enough batteries to power a small town, but in a way this worked in our favour as we were equipped to go further off the beaten track. For some locations like the salt flats out from Pimba, SA or Alexander Bay, WA, accommodation was non existent.  If we had been staying in accommodation we probably wouldn't have ventured as far. 
We took standard items like tents, a table, cooker, etc but there are some things that we would have been lost without:
What carried me through our trip – Aeropress.

Headtorches and Eneloop batteries – A no brainer when you're camping and need a good source of light and batteries which are reliable under all conditions.

Aeropress – Worry no more when you're in the middle of nowhere and craving a nice coffee. The Aeropress and a hand grinder served us well over the 9 days.
Roof tarpaulin  – Be ready for all conditions whether that be hot sun or wet conditions with a tarpaulin. 
Logitech bluetooth speaker – Having a portable bluetooth speaker which can be charged while driving was a huge plus on our trip. We used this of a night and would charge it the next day while driving. The best part about the Logitech speaker is that its puts out decent sound for its price. 
Steel wool – For those times when you don't have stunning milky way stars above you, playing around with steel wool can be almost just as good. I put together a guide on how to use steel wool which might be of interest.
Car tyre pump – Driving on sand can cause you all sorts of headaches (more on that shortly…)  so having something to quickly drop the pressure down when you get on sand was a life saver. We may have only worked it out after we managed to get bogged but it was reassuring having this in the boot. 
Xiaomi power bank – If you're going anywhere and know your access to power points will be patchy, invest in a power bank. I recommend the Xiaomi, only as I picked one up on Ozbargain for a good price but really, everyone makes power banks these days so you shouldn't have any troubles finding one
Blitzwolf 4 port car charger – A must if you're travelling with someone else and needing to charge phones, head torches, powerbanks, etc. The great thing about the Blitzwolf is that it comes with a fast charging technology for those rocking phones that can take advantage of it (not me unfortunately on my iPhone :() 
[box size="large"]Curious about what photography equipment I'd recommend for a trip like this? Be sure to give my landscape photography gear guide a read![/box]
Melbourne to Sceale Bay
Victor Harbour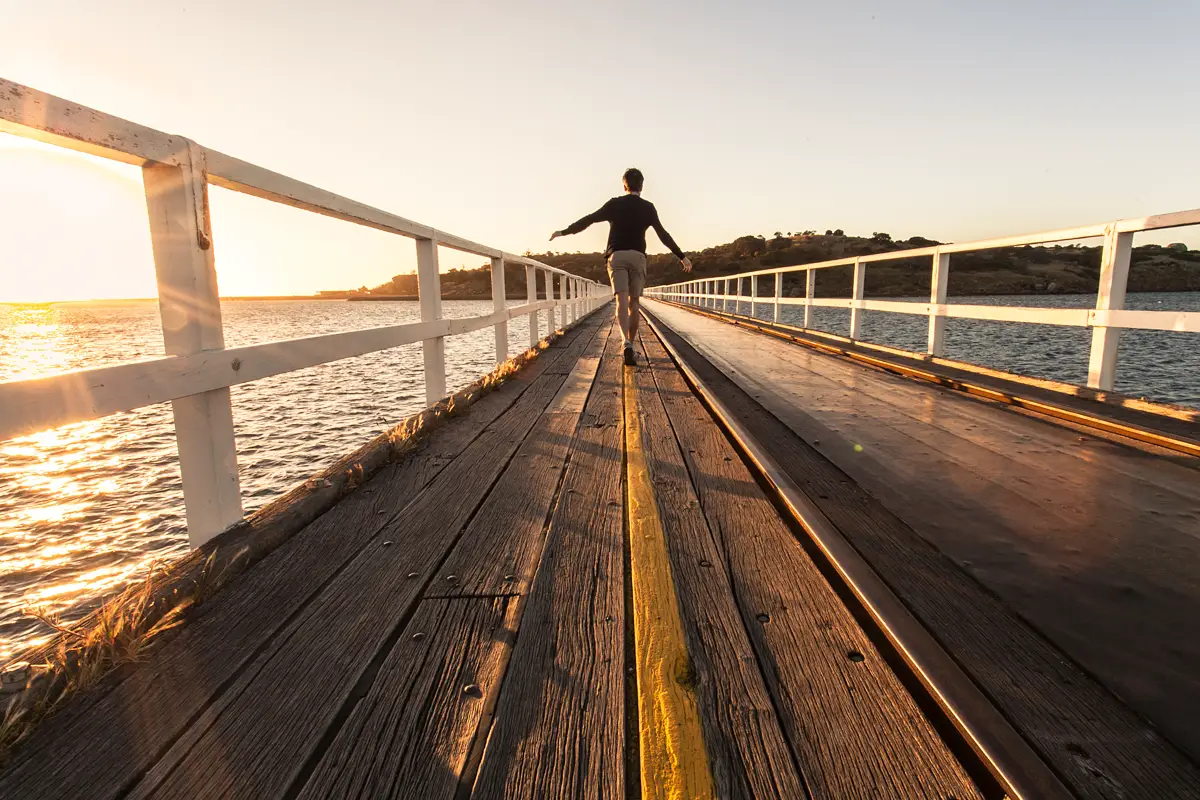 Having photographed Melbourne quite extensively we were quite keen to make the most of our time in South Australia so we made a dash for the border and made it to the stunning Victor Harbour. 
After arriving late and setting ourselves up in the early morning, we weren't exactly flying out of bed a few hours later for the sunrise. Missing the first half of the sunrise, we made it just in time to photograph Granite Island which is a small island accessible by a pedestrian crossing off Victor Harbour. Unfortunately we were on the move again not long after sunrise otherwise I would have loved to explore it more.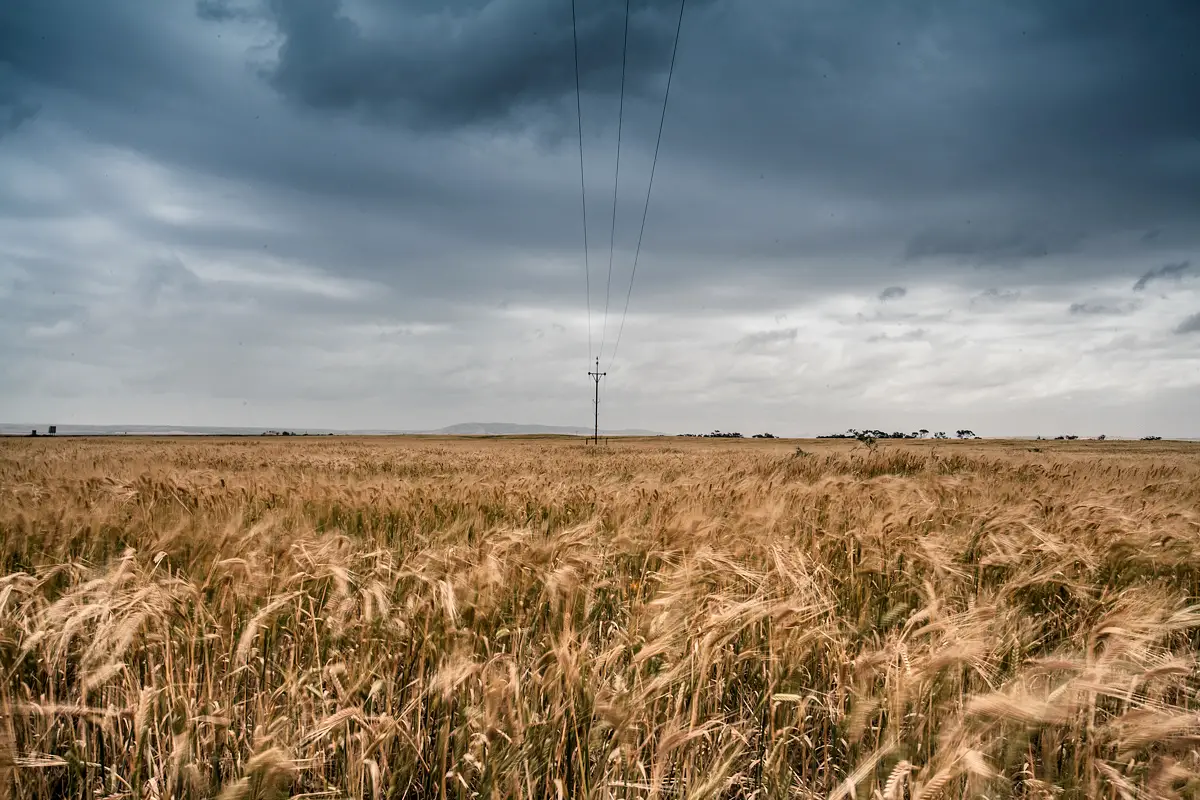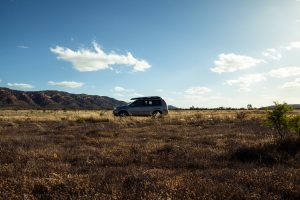 Flinders Ranges
Loaded up on coffee we headed inland to the Flinders Ranges to what I could only describe as some of the most red and picturesque Australian rural scenes that you will find south of the Northern Territory. Wow.
As the trip to the Flinders Ranges was a detour, we only spent a night here but we easily could have spent another few more days exploring. If making a similar trip, I'd recommend adding an extra day to the trip to explore the Flinders Ranges.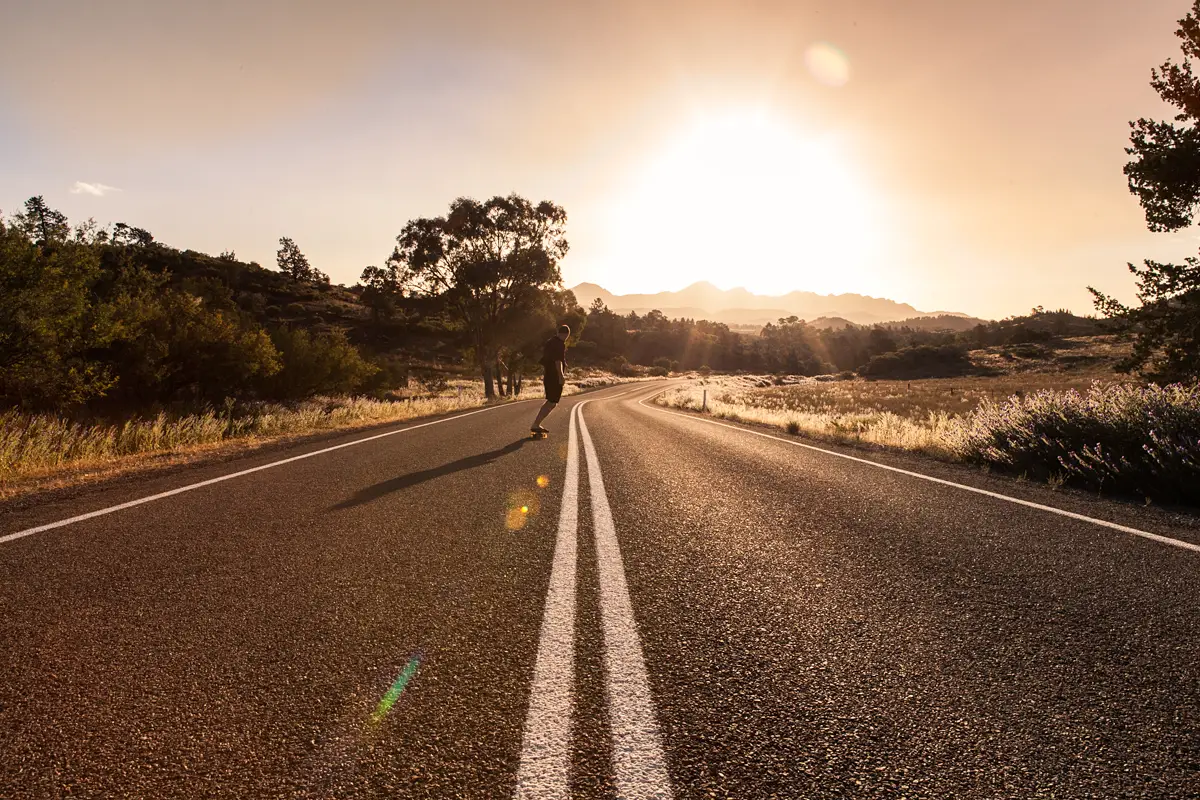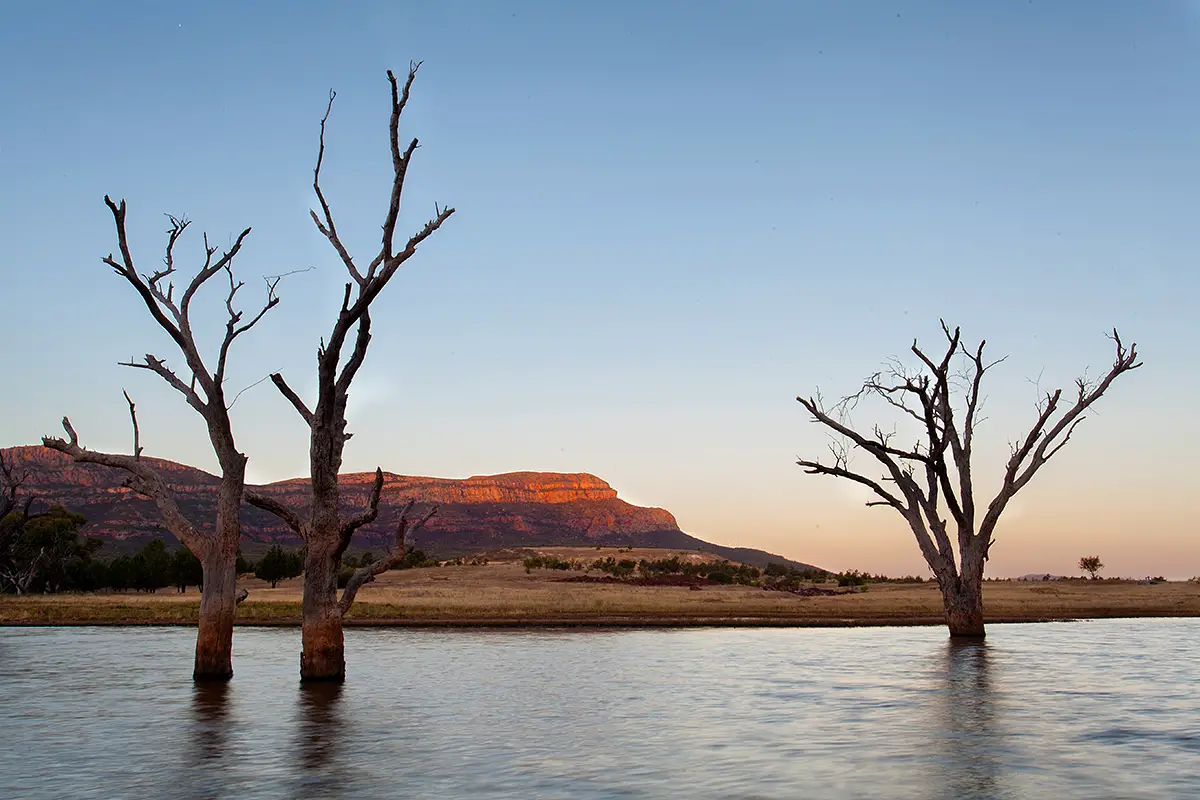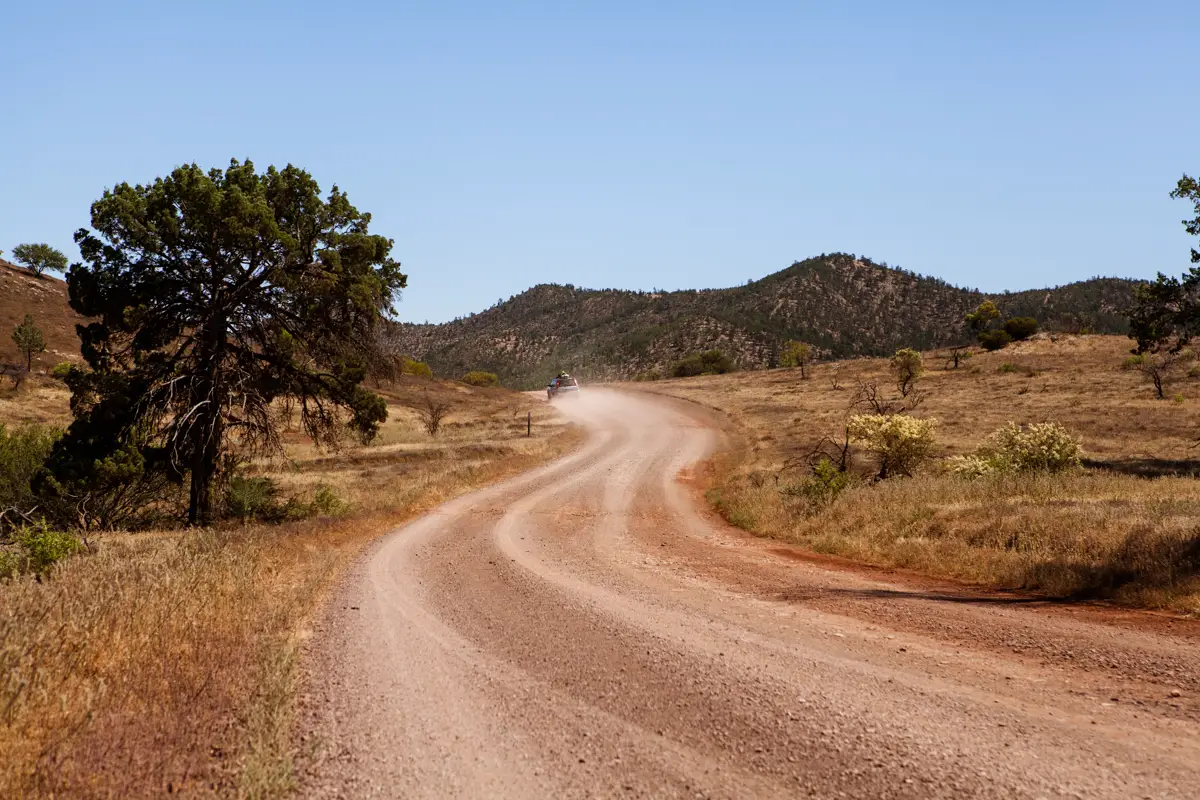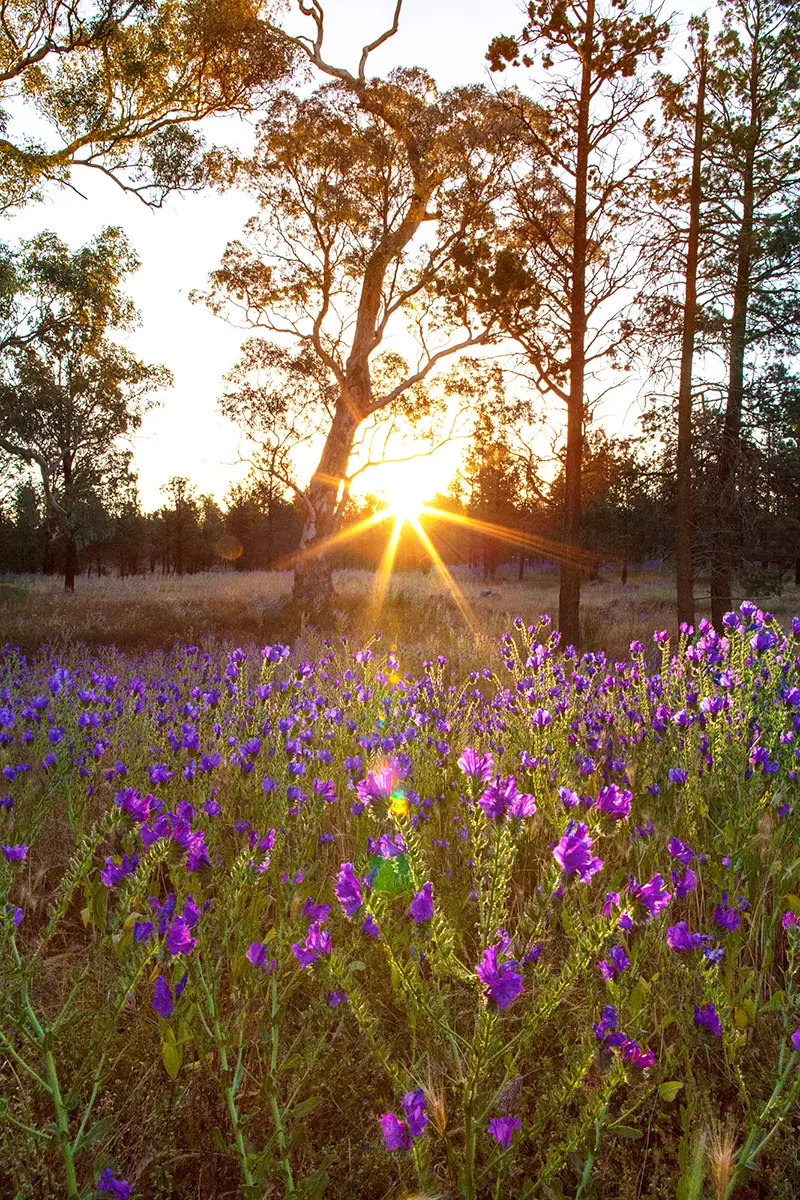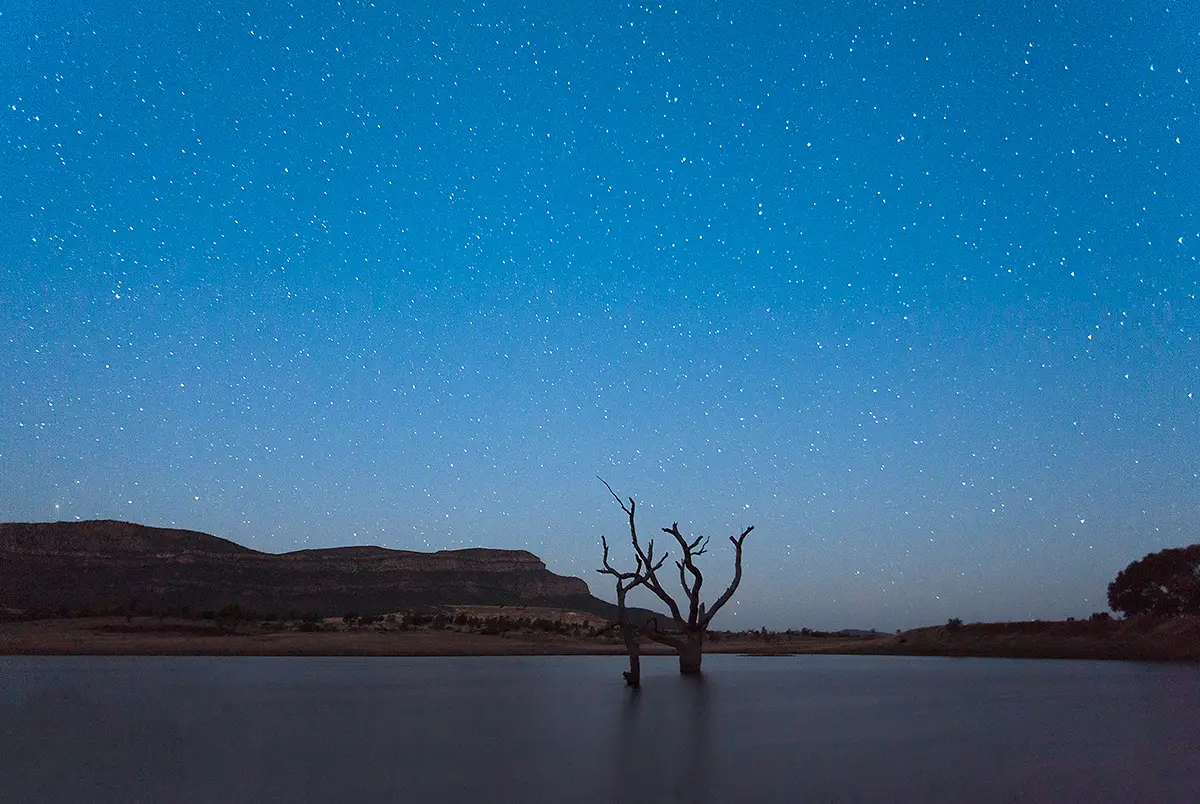 This applies to the whole drive from Melbourne to Perth, but if driving at night time in the Flinders Ranges, be especially cautious of animals crossing at night time. We saw a lot of wildlife on our trip but the Flinders Ranges was something else.
Pimba Salt Lakes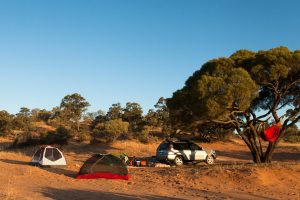 One thing we were both keen to explore as we crossed from South Australia into Western Australia, was a a salt lake or two. After deciding that Lake Eyre was a bit too much of a detour (good decision in hindsight…) we headed towards Woomera, South Australia. Without realising, we were on the cusp of the biggest military land-based weapons area in the world. As we detoured further and further, we eventually came across Lake Hart and set up camp for the night.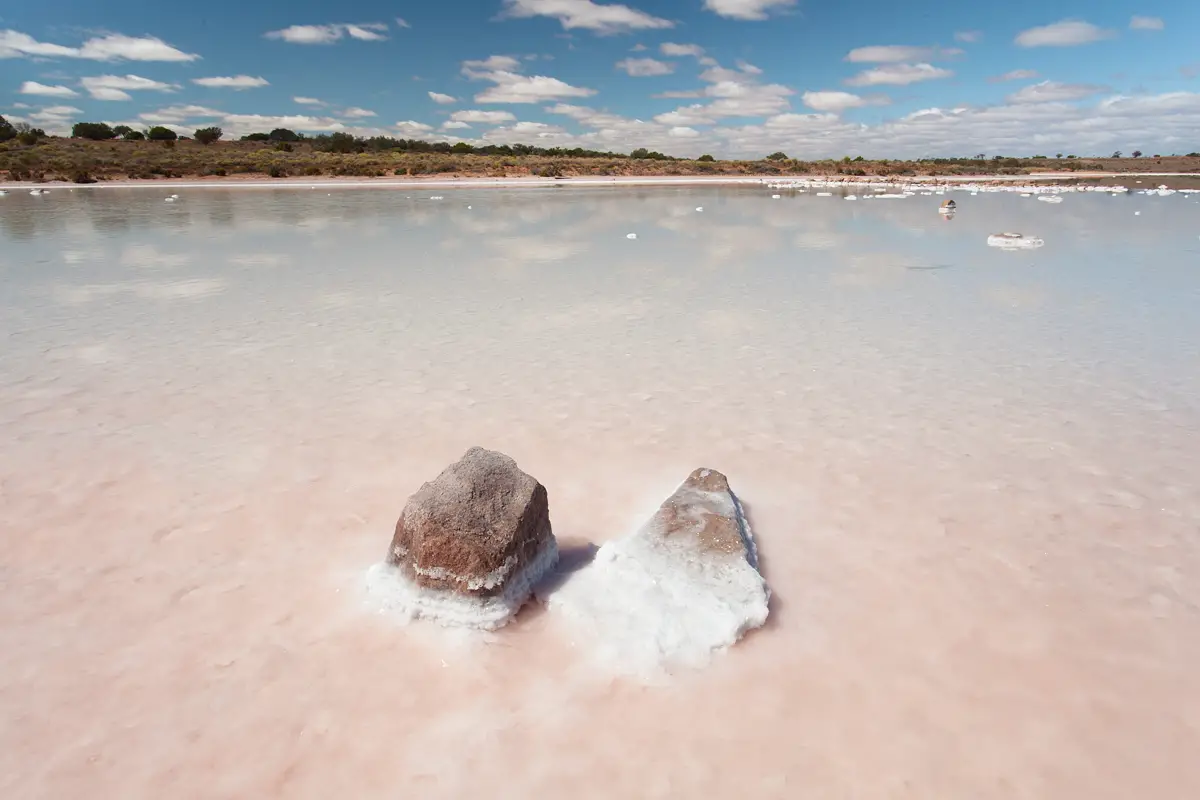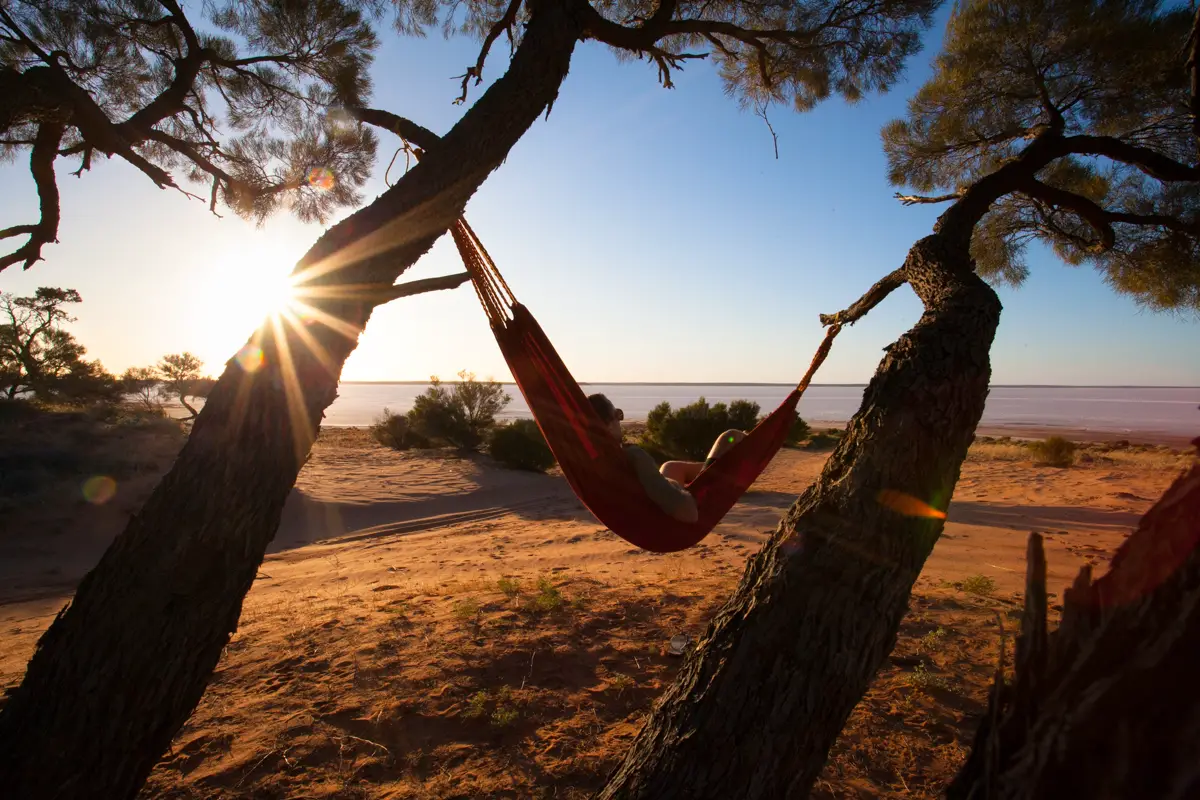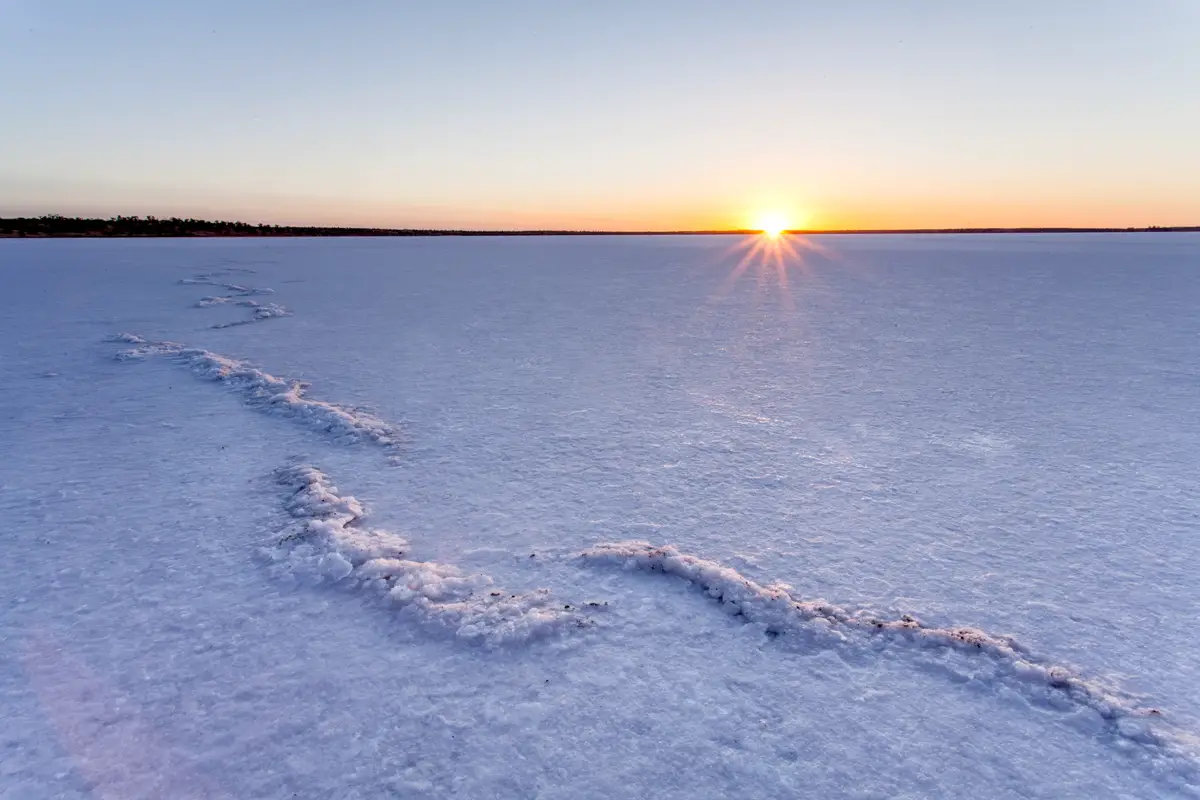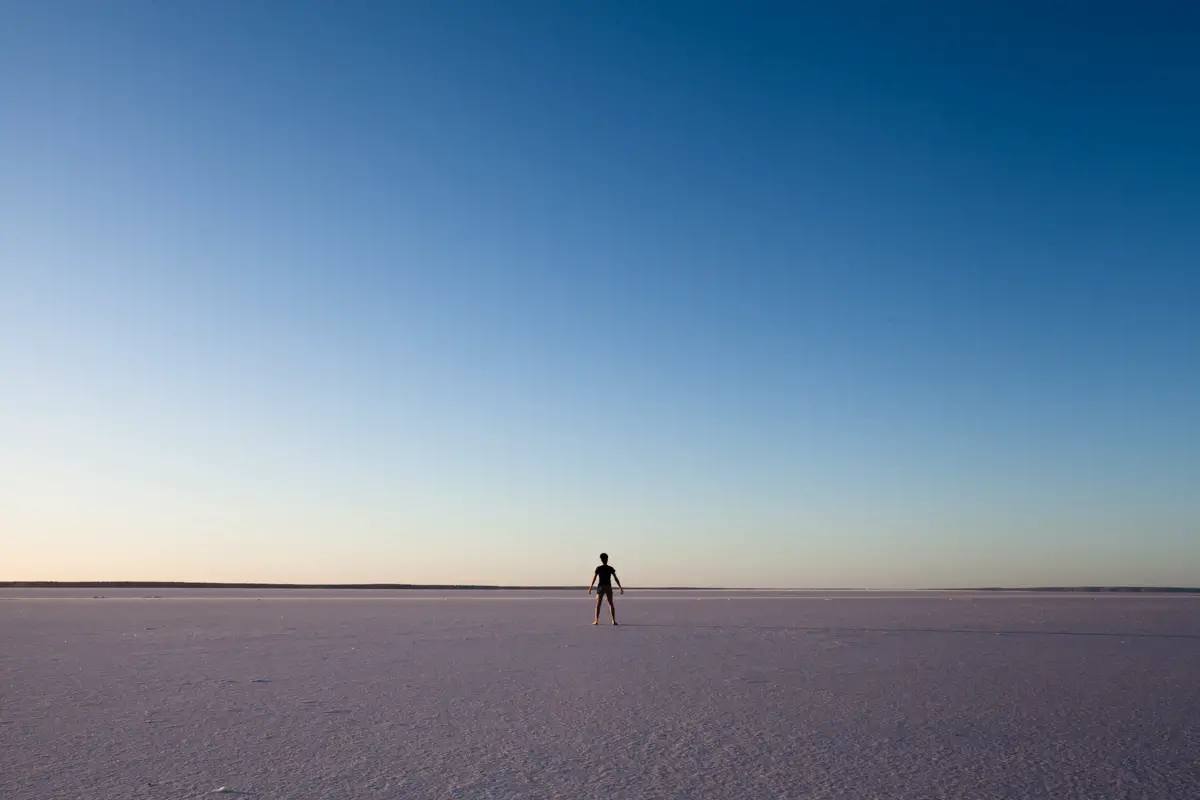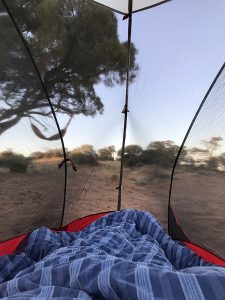 Camping at Lake Hart was the highlight of our drive from Melbourne to Perth. We drove past a few salt lakes on the way to Lake Hart with most being inaccessible. With the sun starting to disappear, we struck gold when we found a quiet camping spot directly off the salt lake which gave us a nice base as we photographed the sunset and milky way over the vast salt flats. It was well worth the detour even if we only made it back to Port Augusta with 3 litres of petrol…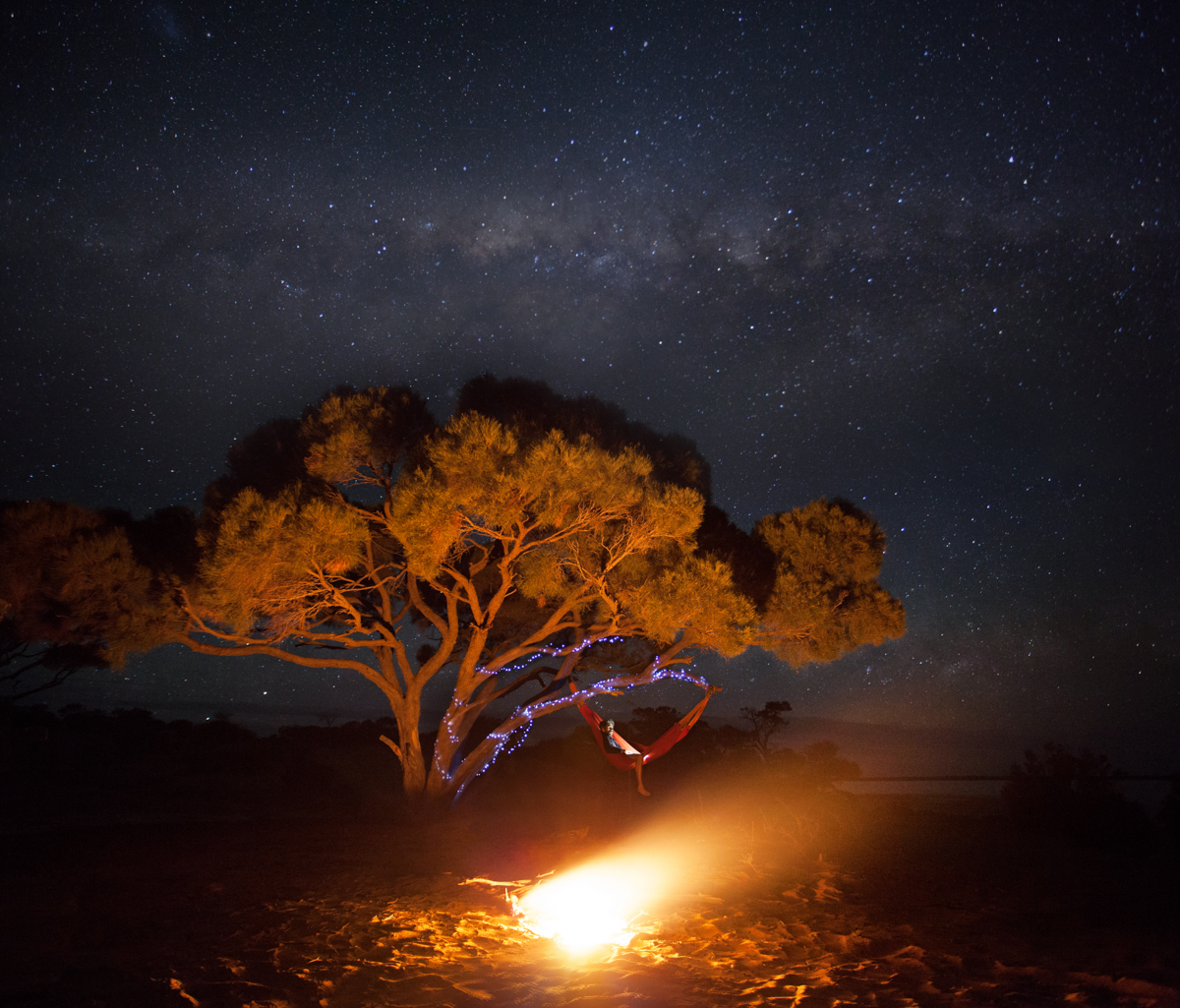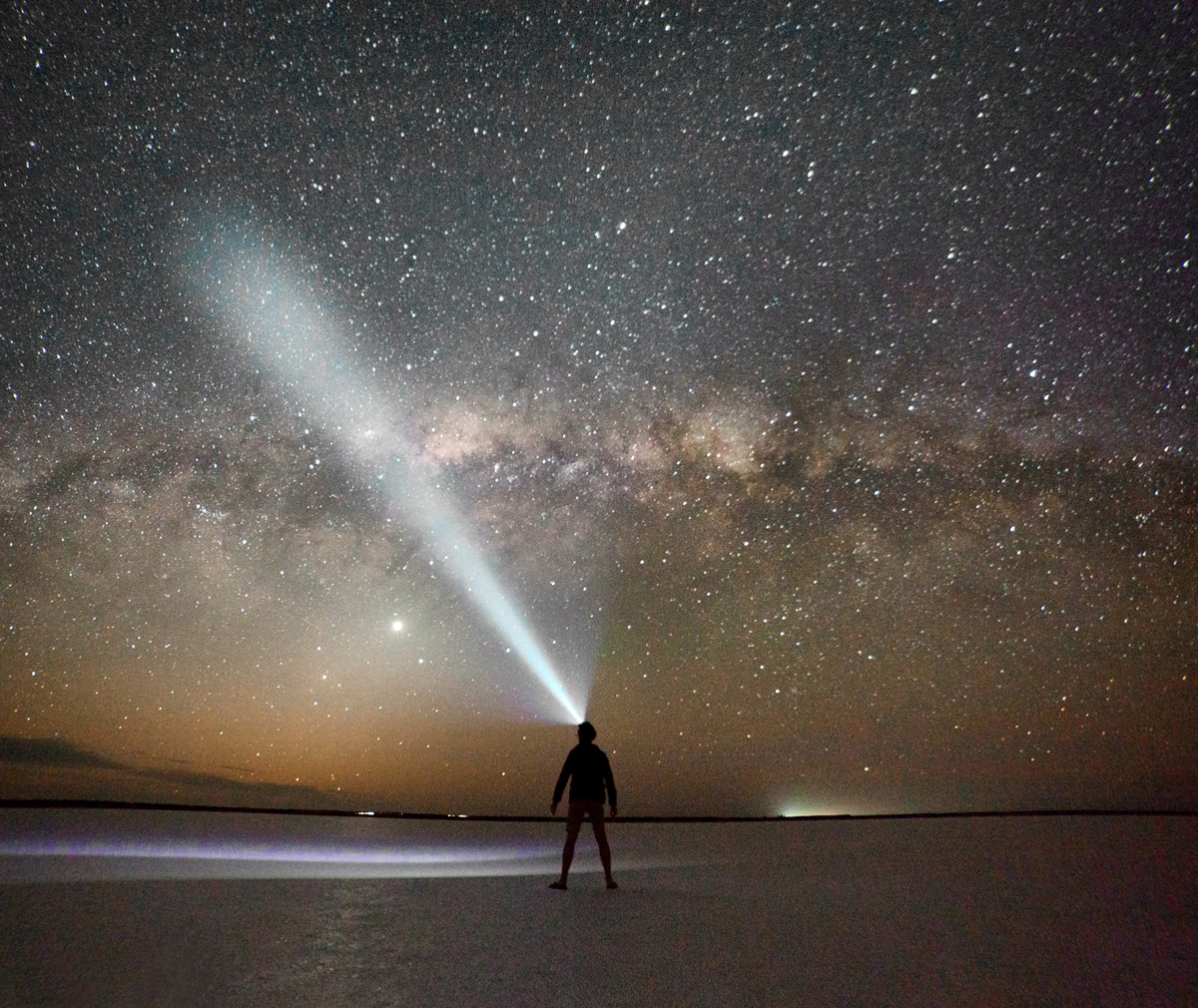 Sceale Bay, SA to Alexander Bay, WA
Sceale Bay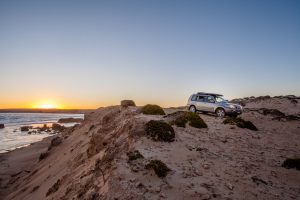 As mentioned in the start of the post (great that you're still reading!) we took the gamble and planned a lot of the trip based on what looked nice from Google Earth. One place that really stood out was the area between Sceale Bay to Fowlers Bay. From Google Earth we could see some nice rocky outcrops and swell lines so were keen to explore the area for a night. 
I'm not sure whether we were on a high after making it back to Port Augusta on 3 litres of petrol or seeing coastline for the first time since Victor Harbour, but it wasn't a hard decision to spend another night around Sceale Bay recharging batteries and getting some much needed sleep. Sceale Bay is a hidden gem tucked away from the main road of Streaky Bay with a small local population mostly filled with beach houses. Being there on a week day, it was a ghost town which was perfect as there was not a sole in sight.
[box size="large"]Interested in photographing long exposures but stuck for ideas? Give my long exposure photography idea's post a try.[/box]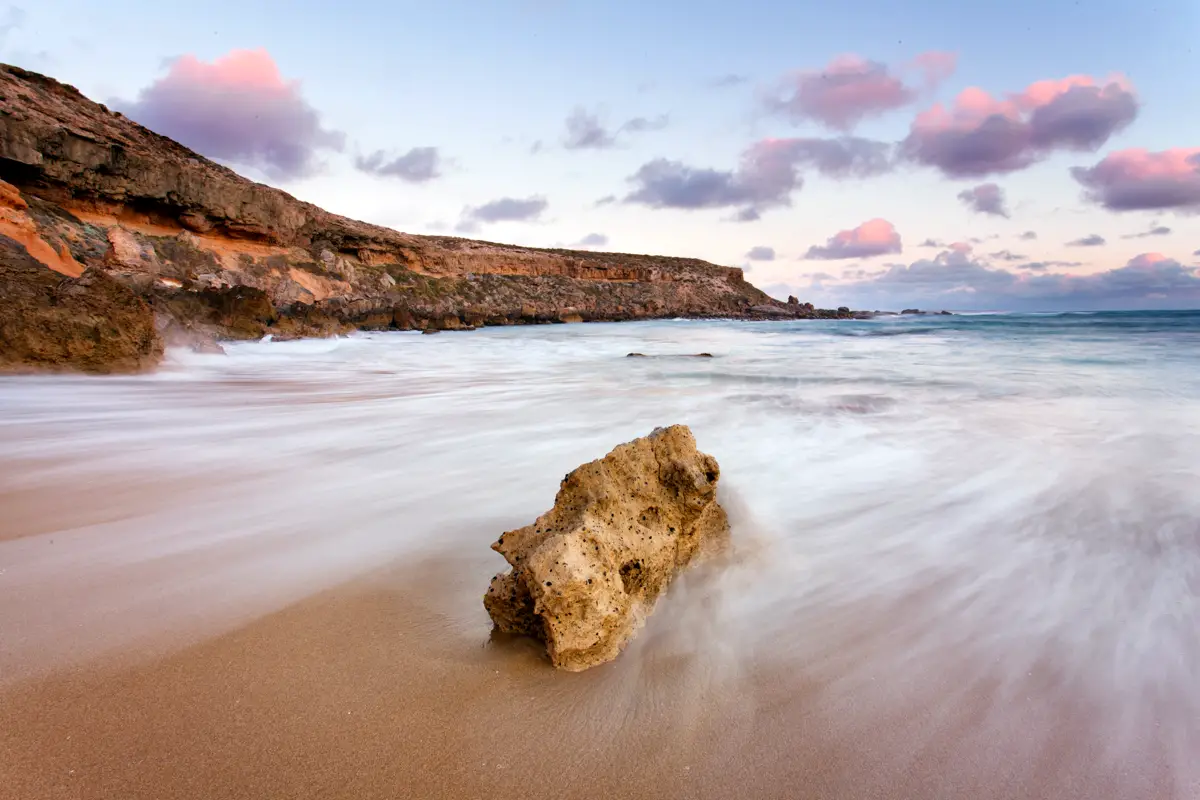 We stayed in a beach house owned by a local who lived next door. He was a legand, giving us the run down on which locations were good to explore and access to private property. Seriously, how pretty is this path and surf around the area? A stunning part of Australia which I'd love to get back to one day. If only the drive wasn't so far from Melbourne!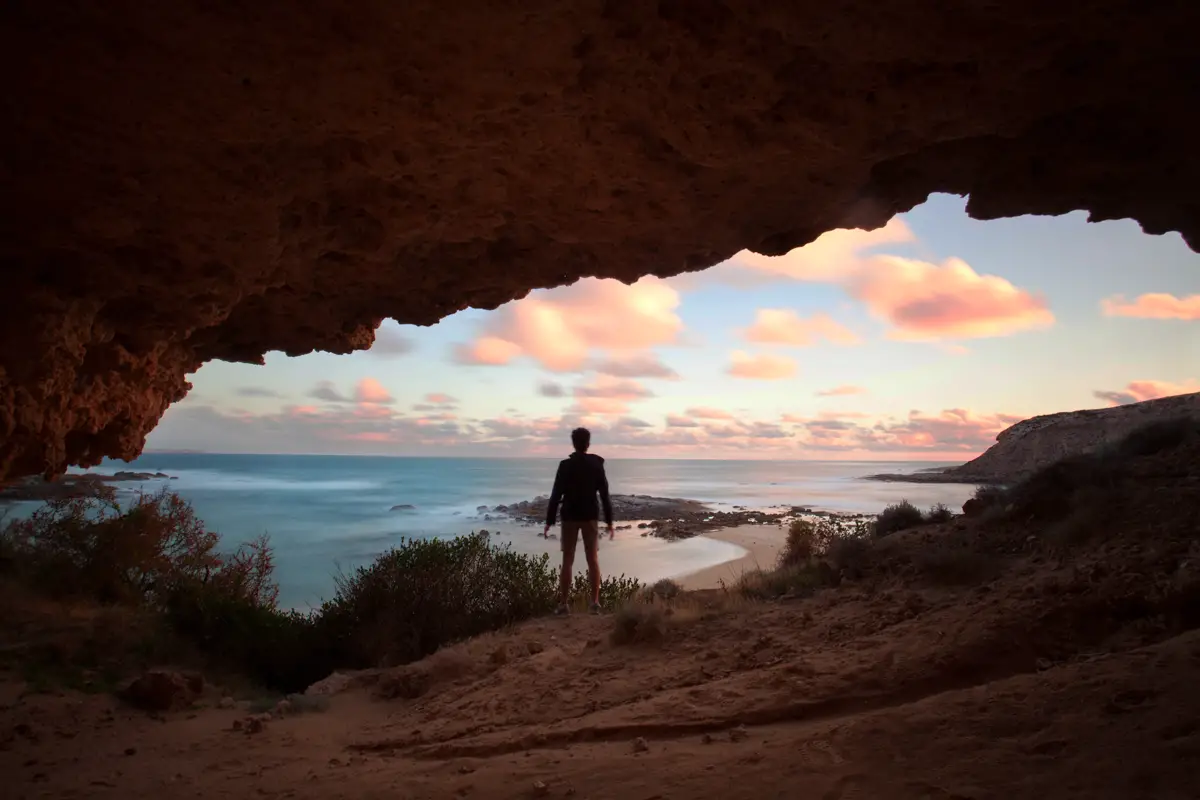 Our visit to Sceale Bay wasn't without a little bit of drama… Getting bogged at 11 o'clock at night when you don't have any phone reception isn't the greatest feeling (video for anyone curious). Fortunately, Peter, the owner of where we were staying at Sceales Beach House, came and pulled us out of the dunes at an ungodly hour and we eventually made it home in the early hours… In other words, he showed us how to be men.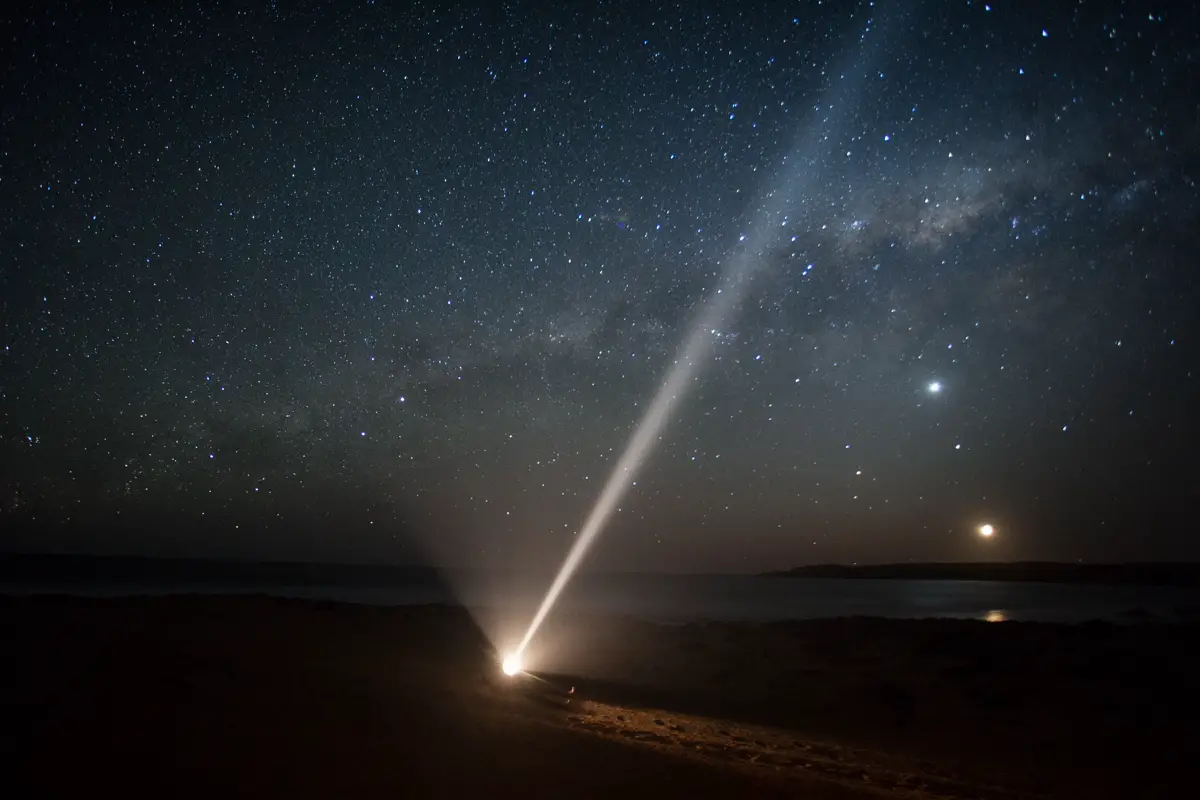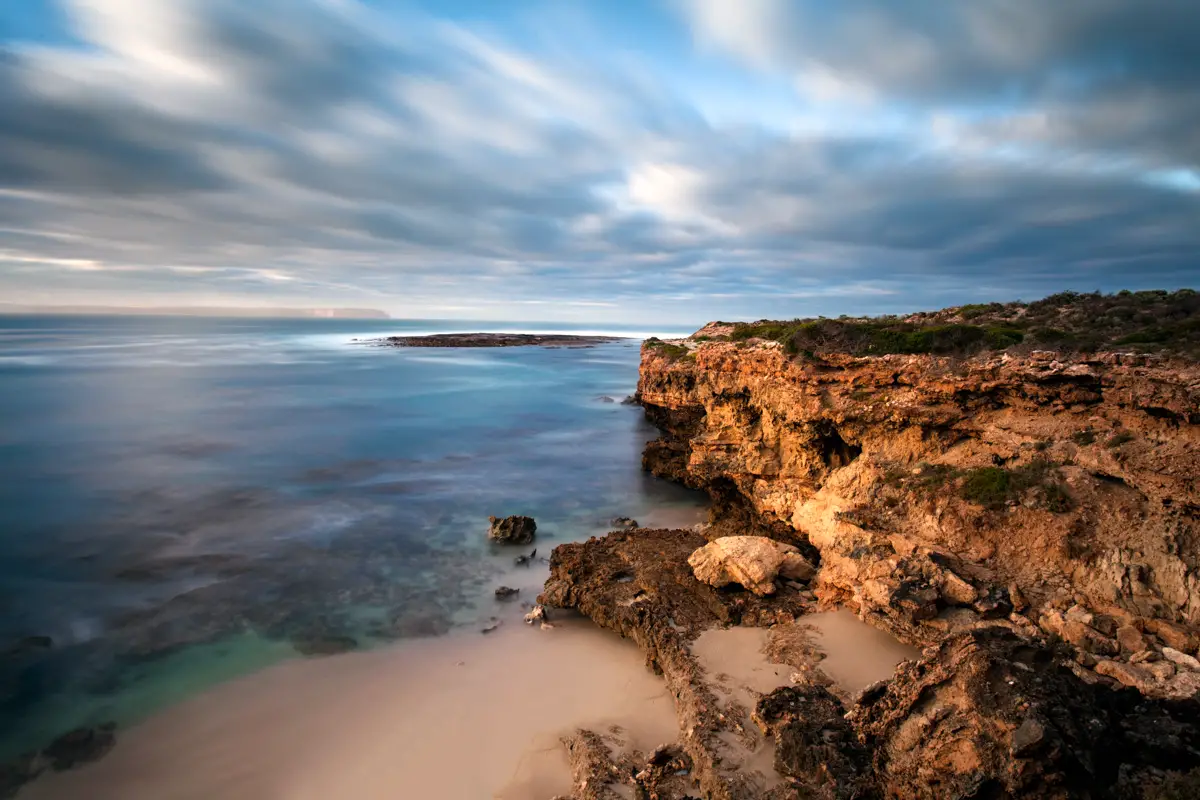 Eucla, WA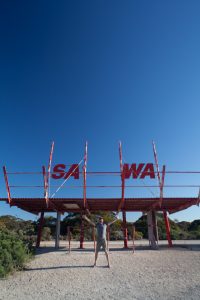 After spending a relaxing couple of days In Sceale Bay, we made the long journey along the Nullarbor towards the border with a night in Eucla. Honestly, we were expecting Eucla to be disappointing and just a border/truck stop town but we were pleasantly surprised with plenty of opportunies to photograph for the night such as old old jetty ruins on the beach at sunset and the Eucla Telegraph Station for milky way photos.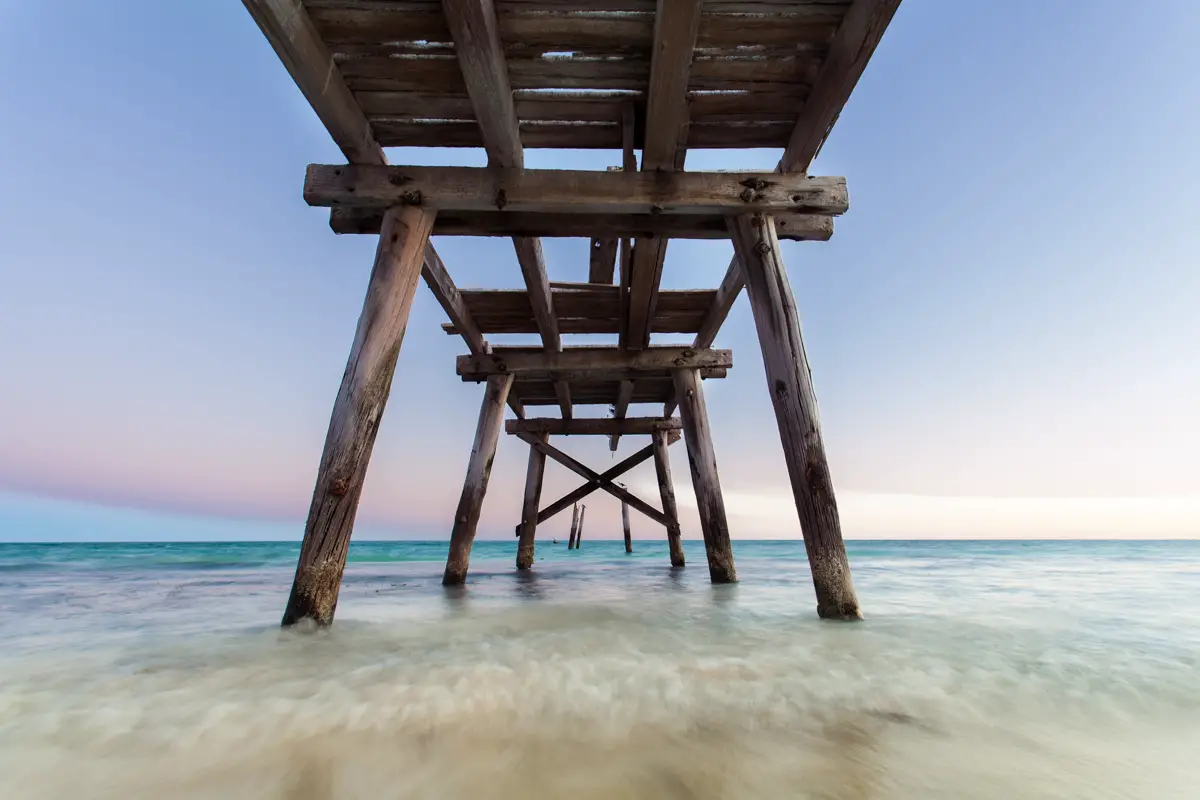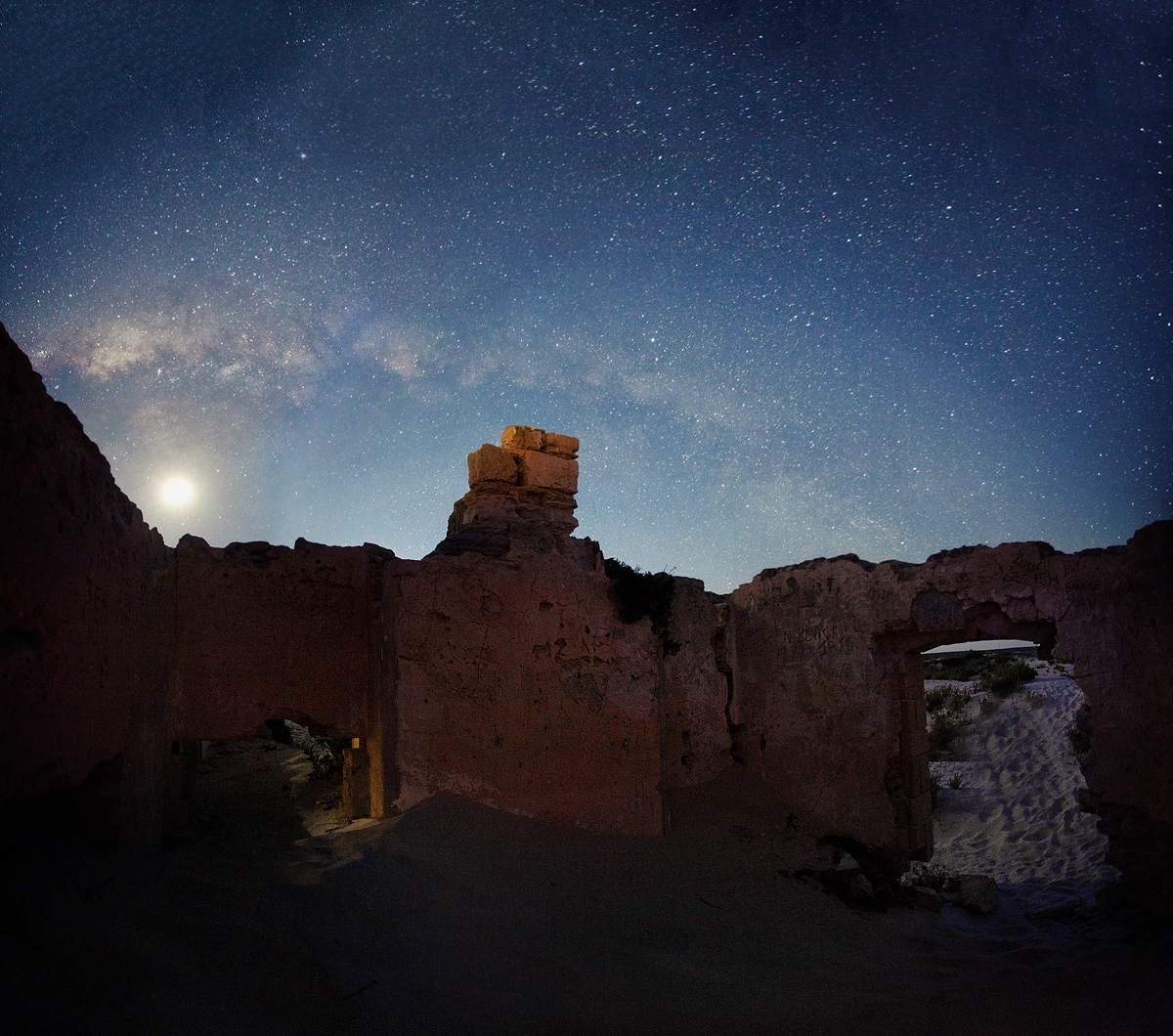 Alexander Bay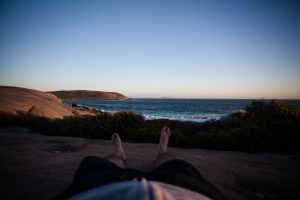 Leaving Eucla on the Friday we thought driving to Alexander Bay was a bit ambitious (1,000km  / 10 hrs) so decided to head to Fraser Range (600km / 6 hrs) to photograph some salt lakes and find somewhere off the beaten track to camp.
Arriving at Fraser Range on sunset, we had a bit of a dilemma… Feeling uninspired we had to decide: Do we photograph the Fraser Range salt lakes and get an early night or continue driving well into the night and make it to Alexander Bay? All thoughts were going through our heads, what if we get got to Alexander Bay and there weren't any camping sites being a Friday night? What if there's no phone reception there and we get lost? What about all the wildlife about after dark? Or let me just ask the question you're probably thinking, why do you guys procrastinate so much? Yeah, good question. 
We headed off towards Alexander Bay but not before stopping for dinner at a truck stop that would make an ideal setting if they were to make another Wolf Creek movie…  We finally made it to Alexander Bay in the early morning finding a nice camping spot near the beach. 
Alexander Bay is a further 85km east of Esperance and is well worth the detour if you're looking to get away from the tourists of Esperance and enjoy some of this beautiful coastline to yourself. The drive into Alexander Bay is quite scenic making a nice scene at night time under the milkyway. The coastline itself is beautiful and very reminiscent of the Bay of Fires on the Tasmanian east coast which left me feeling a little homesick. This, combined with the warm weather, made for a great way to finish up our drive to Perth.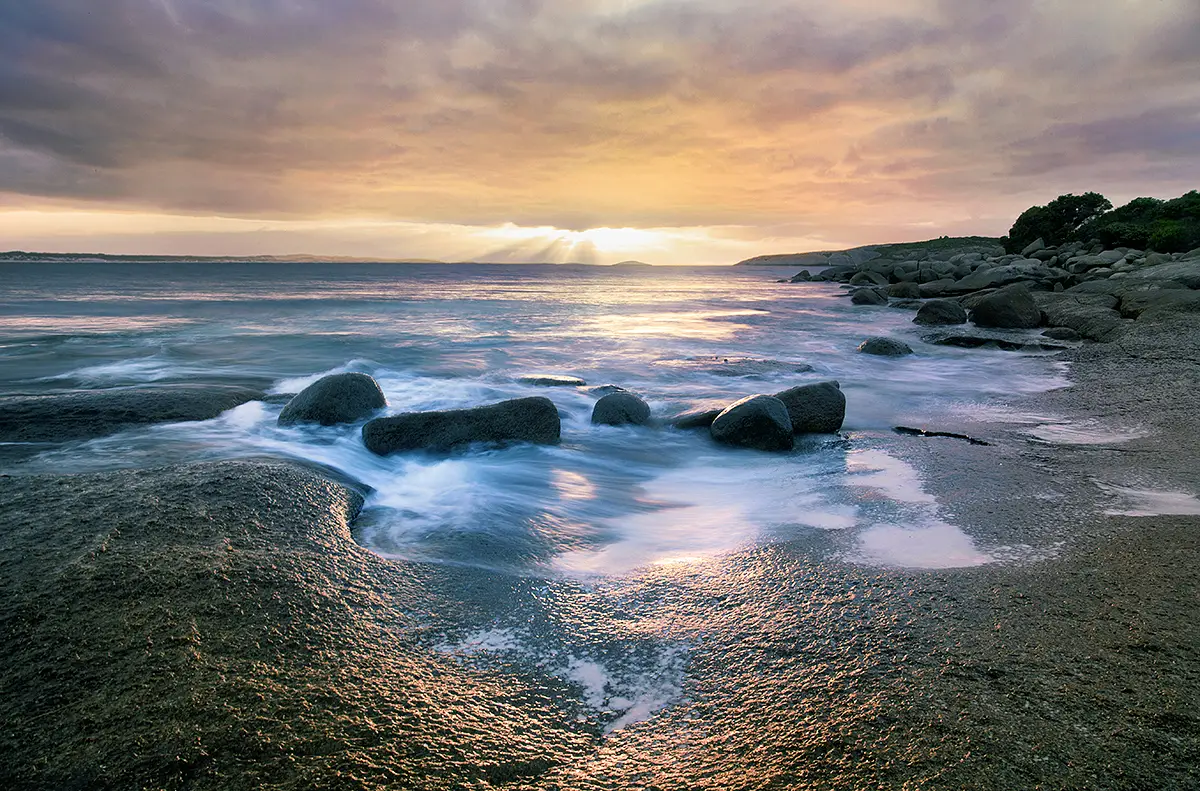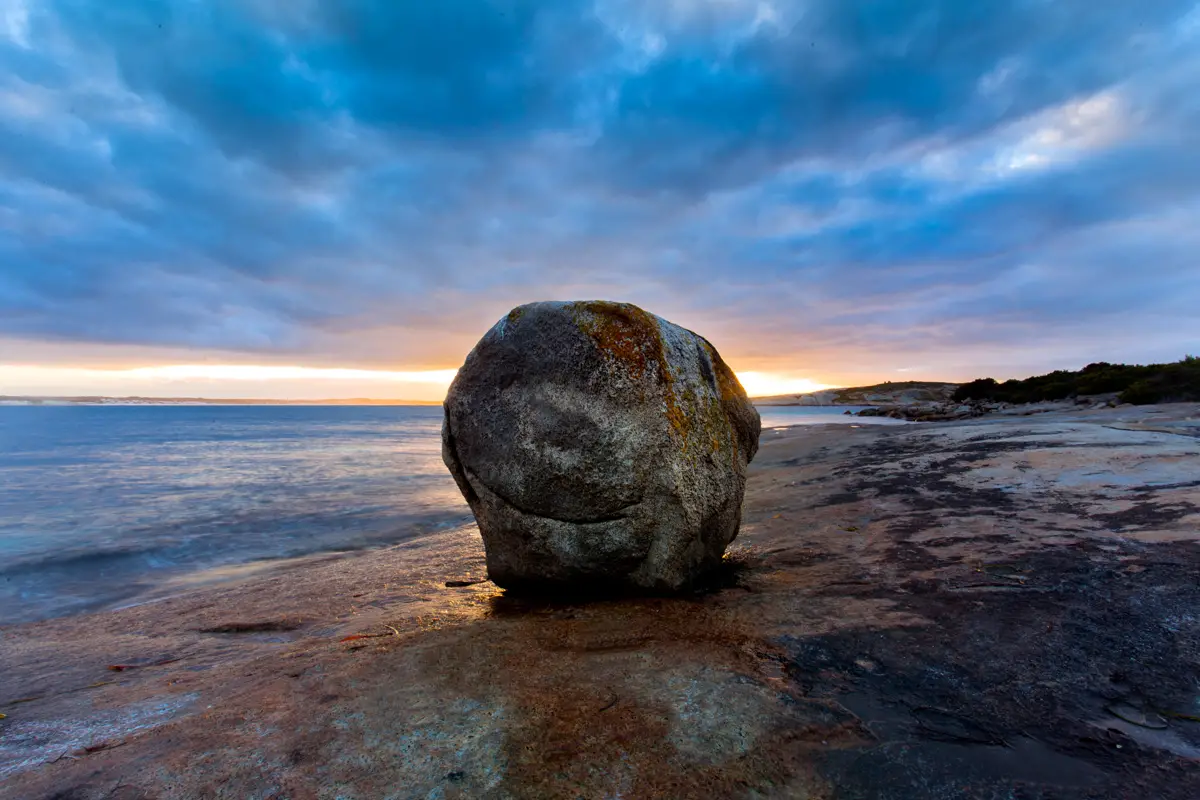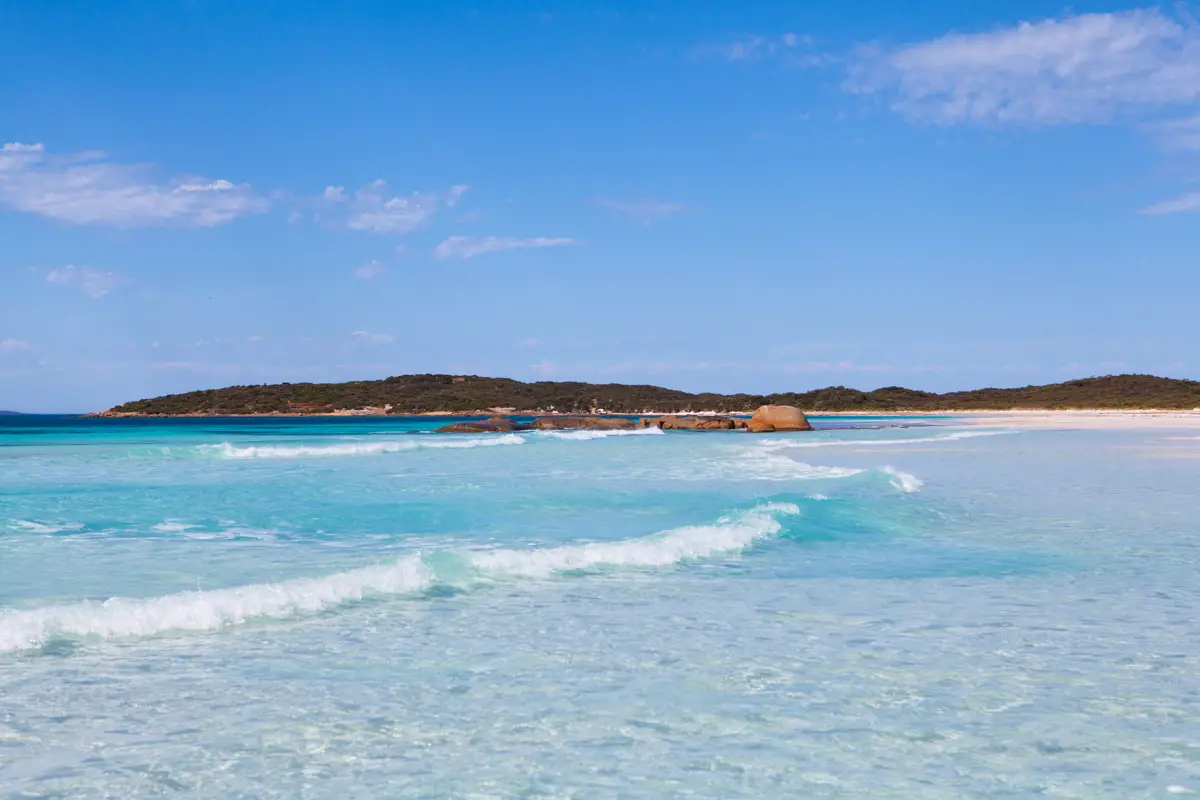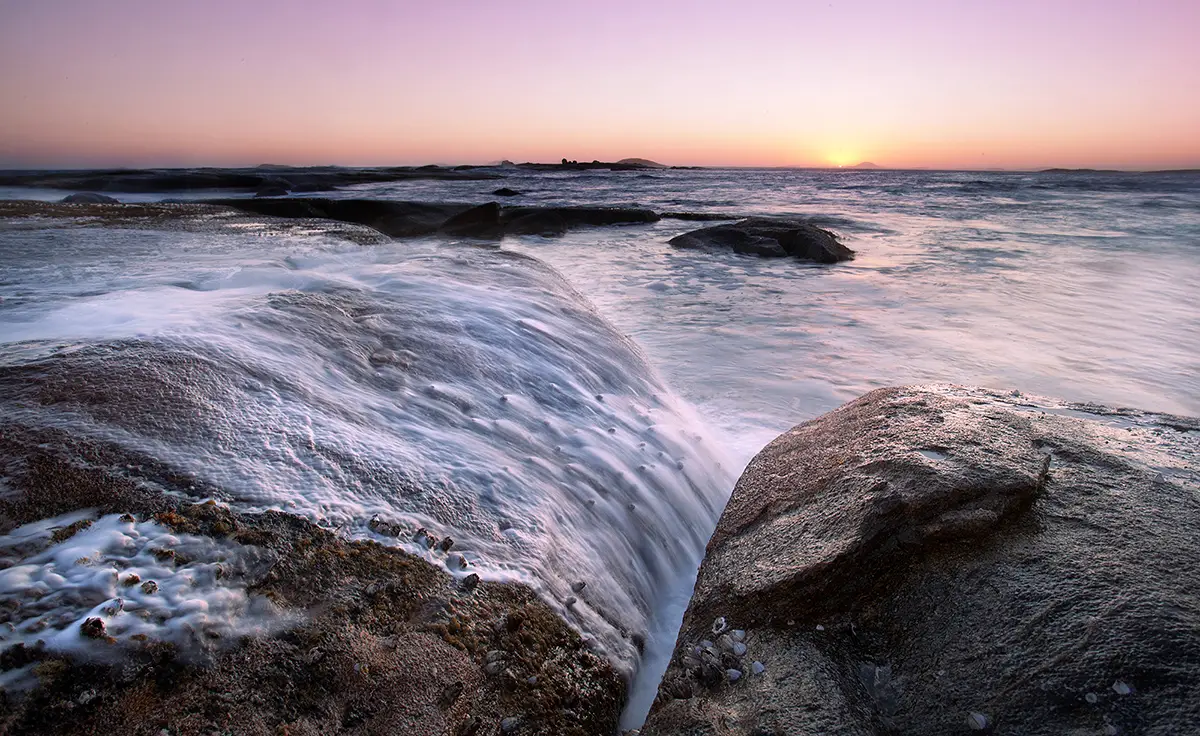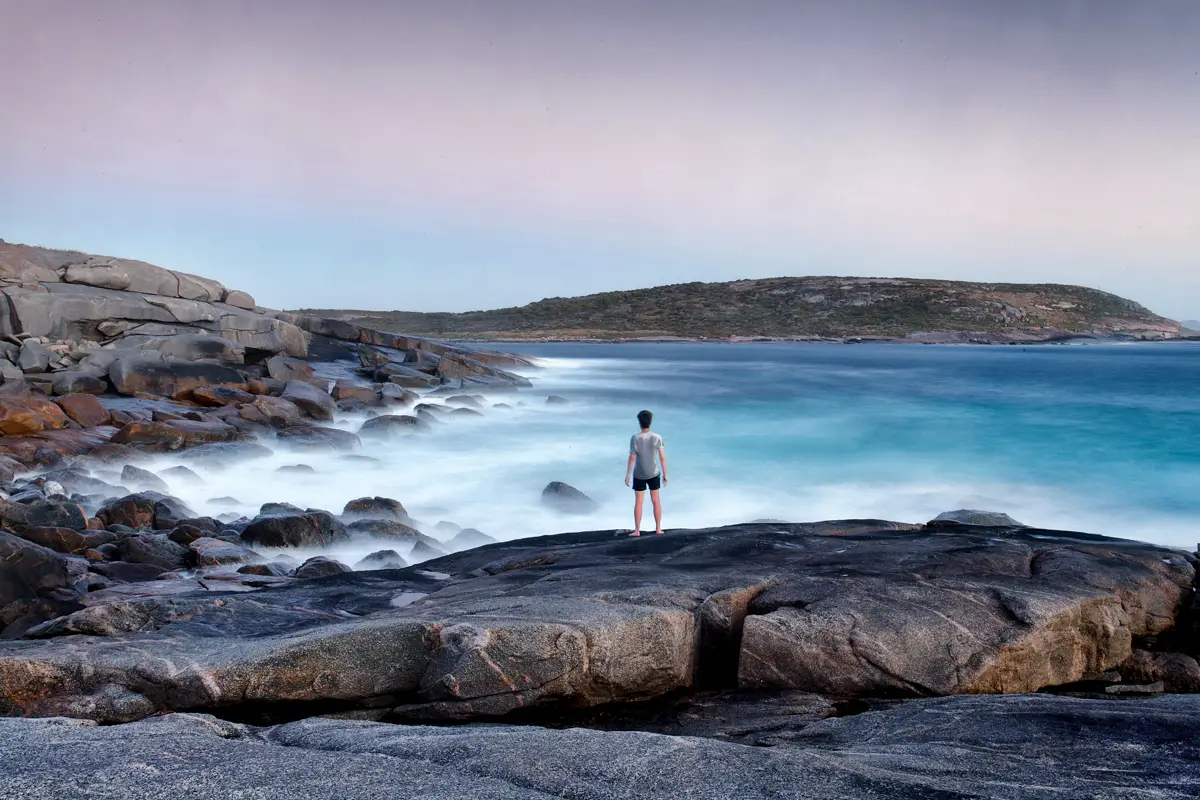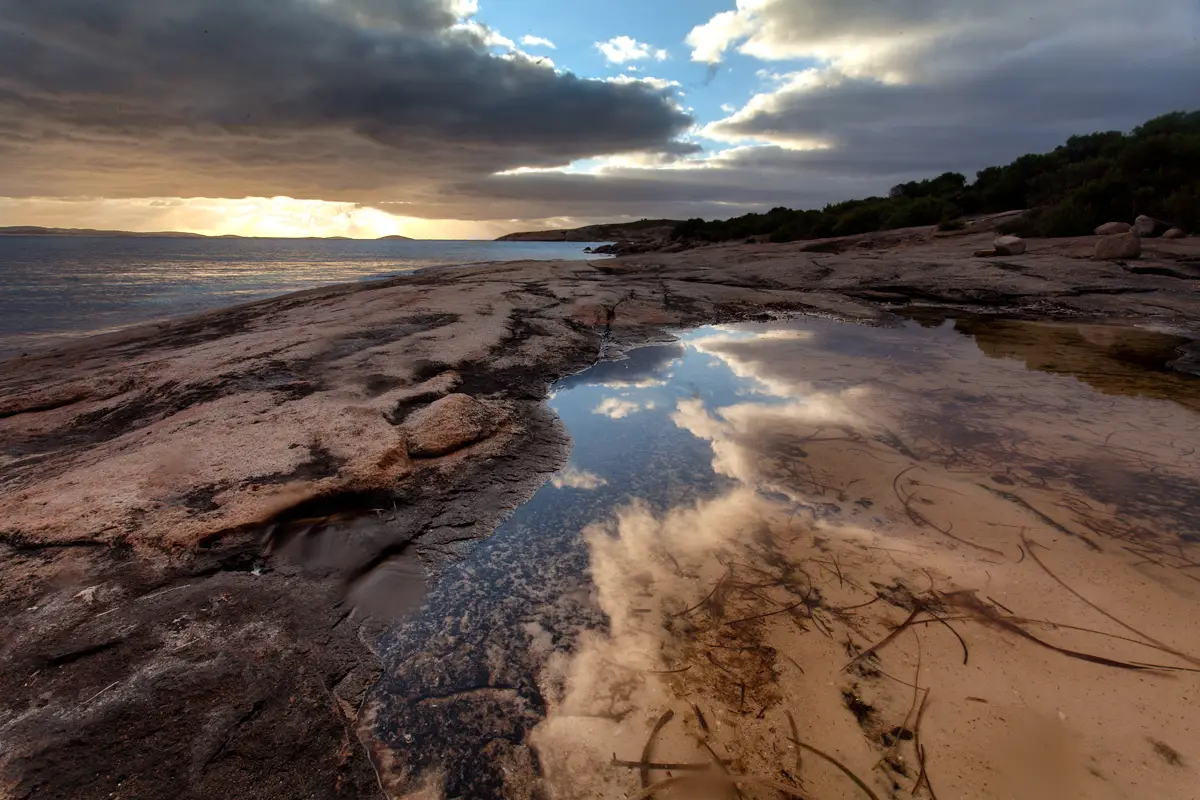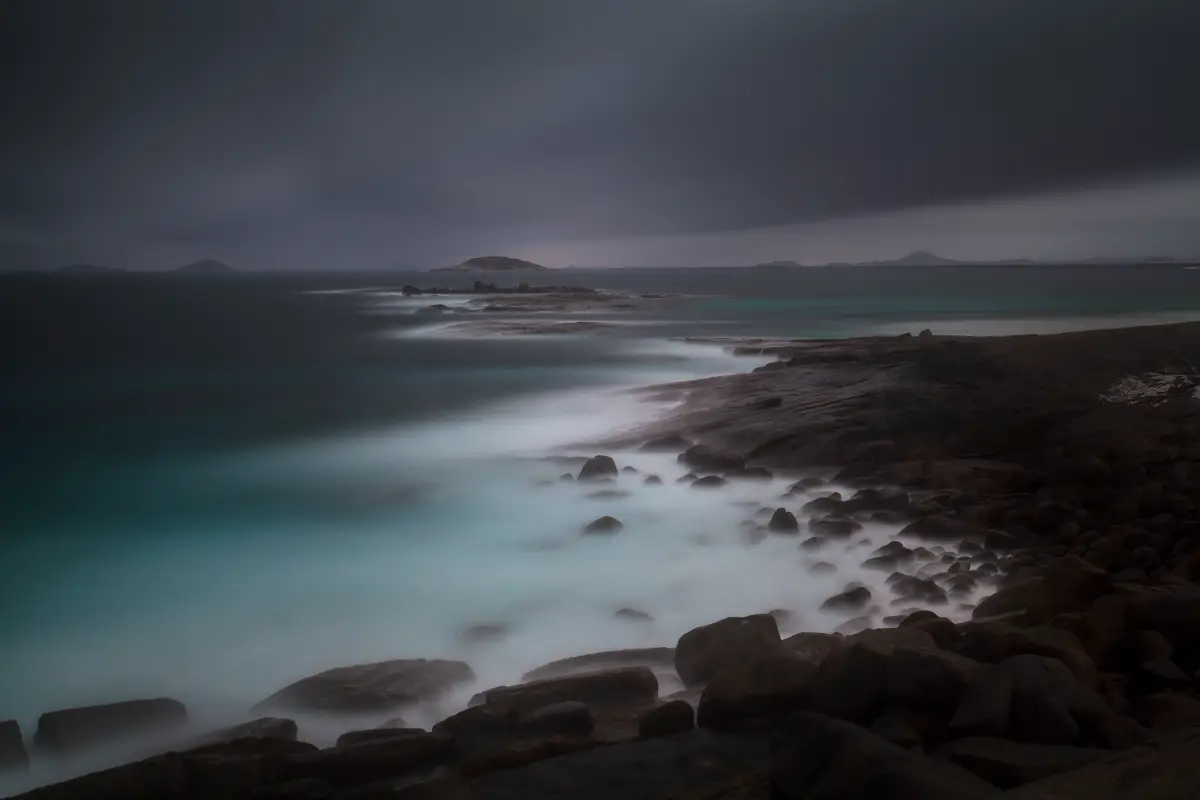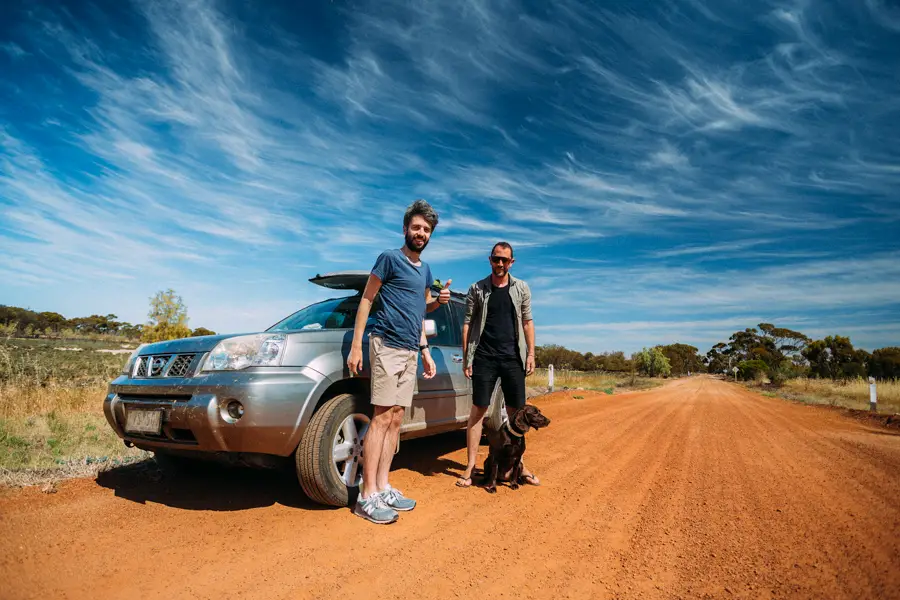 After a weekend in Alexander Bay that brought an end to our trip. If we had our time again, we would have spent more time exploring the surrounding bays but Alexander Bay had more than enough to keep us busy for a weekend. I would love to come back to the area with a campervan spending a week slowly exploring around the area with differing weather conditions. There's so much potential around the area from Alexander Bay to Cape Le Grand National Park and Israelite Bay which I'd love to get to one day… One day! 
Thanks for reading this post. It ended up becoming longer and more picture heavy than I originally planned. Sorry! Hopefully it's given you some inspiration to the places you can see if you're planning a trip across the Nullarbor. Would love to do it again one day 🙂
If you're thinking of making a similar trip or have any inquiries about licensing or how photos in this post were taken, I always love to hear from people and can be reached by the contact page or social media.
Alex