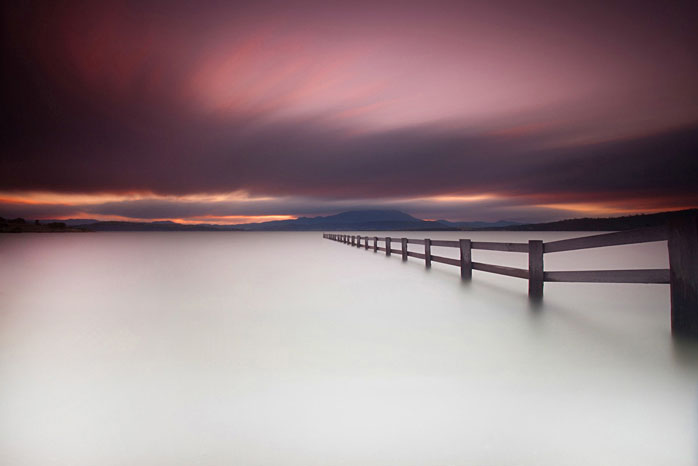 A small buying guide and photography tips to assist you in making the right purchases to photograph daytime long exposures. Using strong neutral density filters will allow you to shoot 1-5 minute exposures during the day depending on the conditions. If you're bored with photography, neutral density filters are a great way to rejuvenate your hobby and get passionate again.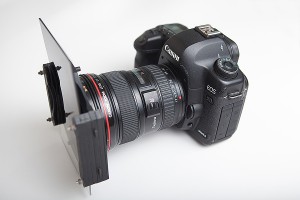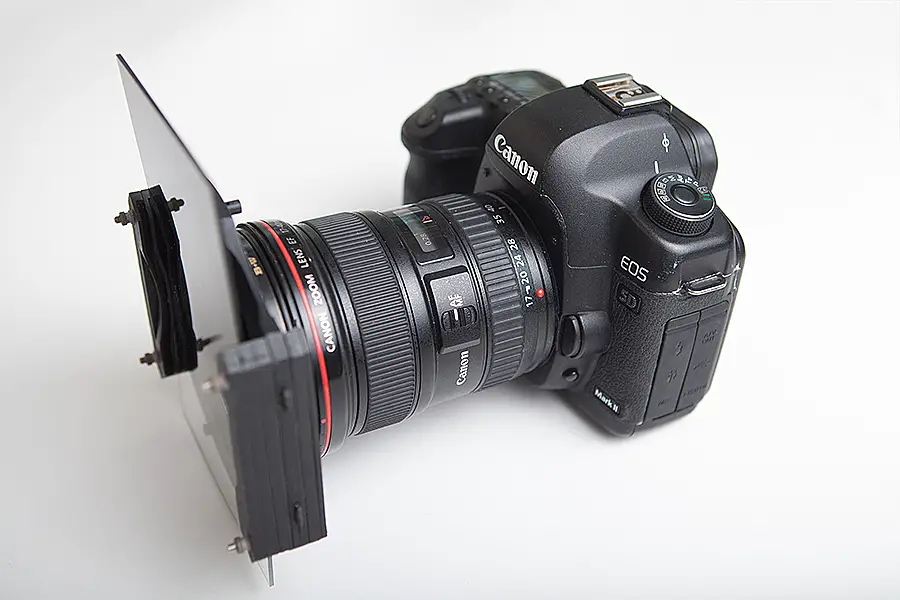 It can be rewarding but also sometimes challenging as you're forced to look at a scene from the perspective of how a long exposure will transform it. This guide should help guide you on what equipment you will need if you want to shoot daylight long exposure photography and a few photography tips on how to calculate the long exposure shutter speed.
Why
Using heavy neutral density filters like the ones I later recommend, allows you to manipulate a scene with various effects such as the blurring of clouds and water. Others have experimented with busy cityscapes such as Piccalilli Circus to blur people and traffic, giving a sense of an empty city. The nd filters aren't limited to these effects, you may want to look at what others are doing with strong neutral density filters on Flickr.
Below are images showing how a daylight long exposure through the use of nd filters can greatly change a scene
What You'll Need
Neutral Density Filter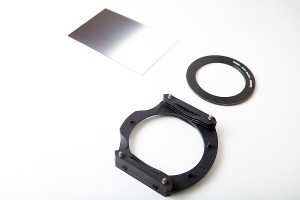 A neutral density filter is a dark filter which is placed over the front of a camera lens. This reduces the amount of light coming into the lens thus allowing you to obtain longer exposure times. As the filter is very dark, this requires you to compose and focus before screwing the filter onto the lens. I enjoy this as it forces me to take greater care in composing my image so I don't have to waste time unscrewing the filter, recomposing and reapplying the filters.
There are 2 and 4 stop neutral density filters available, I'd suggest something strong like the Hoya 9 stop or B+W 10 stop filter below. This is because when shooting during the day there is a lot of light available which means a 2 or 4 stop filter probably won't cut it during the day.
| | | |
| --- | --- | --- |
| Hoya NDX400 9 stop neutral density filter | OR | B+W 110 or sometimes referred as the 110 nd,  is a 10 stop neutral density filter |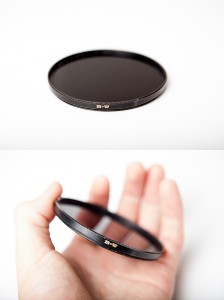 You may also wish to consider the Hoya infrared filter or go the DIY route with making your own 14 stop neutral density filter from welding glass (click). Although I'd suggest sticking with the B+W 110 which I personally use or Hoya NDX400.
While not a necessity, graduated neutral density filters are great for controlling the exposure on the sky to avoid over exposure. I own the Cokin Z-Pro graduated neutral density filter set-up and use it 80% of the time for my photographs. More about graduated nd filters here.
Shutter Release
As your exposures will often exceed 30 seconds, this requires using the camera bulb mode and a shutter release to obtain long exposure times.
Also available are intervalometer remotes. This allows you to manually set the exposure time from 1 second to 99 hours, capture images in a set interval or set a delay before the camera begins its exposure. I personally own the Nikos remote and have used it for other purposes such as capturing timelapse clips and also interval star trail long exposures. I particular like that you can buy separate cables for the remote to use with other camera brands, which is great if you decide to change brands down the track.
Tripod
Obviously an essential item to minimise shake and ensure a sharp image.
I won't go into recommendations for individual tripod legs and heads, there's so many different products on the market so I will leave it to you.
Benro, Gitzo and Manfrotto are good reputable brands worth considering.
Calculating the Exposure


Best Kept Secret Photography has compiled a helpful neutral density reference chart to assist you in calculating exposure times for when shooting with nd filters. I've uploaded this into PDF so you can print and add it to your camera bag, download it here.
I hope these long exposure photography tips have helped. If you have any questions please leave a comment or email me and I'd be happy to help.
Also just to be open with you all, product links are to my Adorama affiliate account. Buying through my link doesn't cost you anything but does mean you support my blog. Many thanks in advance if you do decide to purchase through my affiliate link.
Thanks for reading 🙂