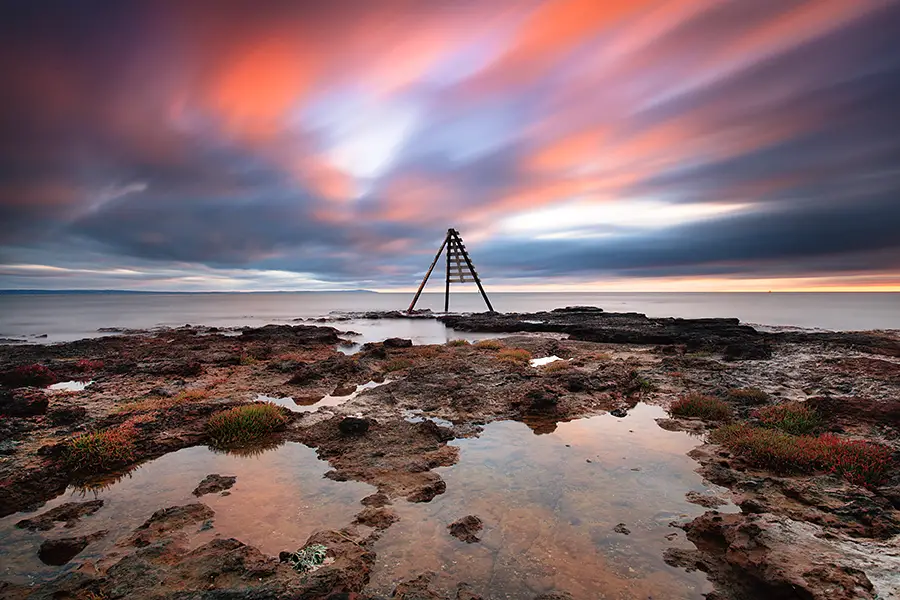 Ever since moving to Melbourne two years ago (how time flies!) I've barely driven my car. It's not because I'm a bad driver (well some might argue that…) but I haven't had the need with access to trains, trams and busses right near my door step, riding to work every day on my bike and other photographers being happy to drive. But after copping flack from my Hobart and Melbourne friends I decided it was time to get my little civic out on the road after a couple of years of sitting idle. Much to my surprise it started first go and I took it for a test drive into the city. Okay, driving into the Melbourne city might have been slightly ambitious but it was a good reality check. Feeling inspired I decided to drive to Black Rock last night on my second outing…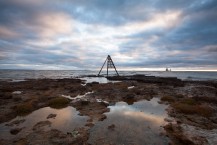 Black Rock is only 18km south east of the Melbourne CBD and not too far from where I live. I'd seen photos of the marine navigation marker in other people's photographs so with an idea in my head I waited for the ideal conditions of wind, forecast rain and some swell to get down there and add my own take.
Working full time I find the best conditions seem to be when I'm stuck at work. But luckily yesterday the weather forecast was looking just right with late rain forecasted. The plan was to capture some nice clouds and hopefully some colour from the sunset with some reflections. The tide was just high enough that there was some water around to create the reflections and there just enough water movement for the water to be nicely blurred from a long exposure.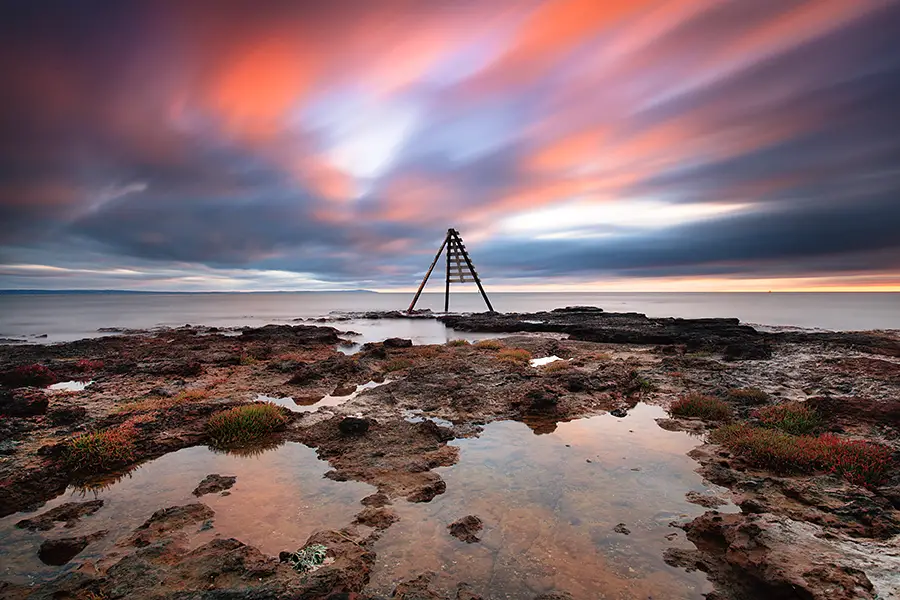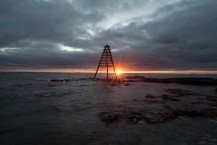 Towards the end of the exposure for the above image the sun began to unexpectedly peek out between the clouds. Luckily the exposure for the shot was nearing its end so I waited for it to end and quickly moved the tripod in place so the sun was directly behind the marker.
I must admit that photographing directly into the sun has never been my strong point. I always manage to screw it up by over or under exposing the image and it never comes out as impressive as of photographers like Everlook Photography. Not prepared to stuff it up this time I decided to take a few exposures as a back up. The idea was to take one short exposure without filters (so a second or so), a really long exposure (6 minutes) with filters and a mid range exposure of around 3 minutes.  In doing so this would mean I could cheat later and combine different parts of the images to get the result. It's not how I would normally capture the image but this time I was taking no losses!
It was lucky I captured a few exposures as my single exposure of 6 minutes didn't capture the sun how I'd expected (partially due to the sun going behind the clouds) so I opted to blend parts of the three images into one exposure in Photoshop. As I said, it's not how I'd normally capture and process a finished image but I really wanted to include the blazing sun rays as the sun went below the horizon. It came out okay in the end and didn't take too long to process.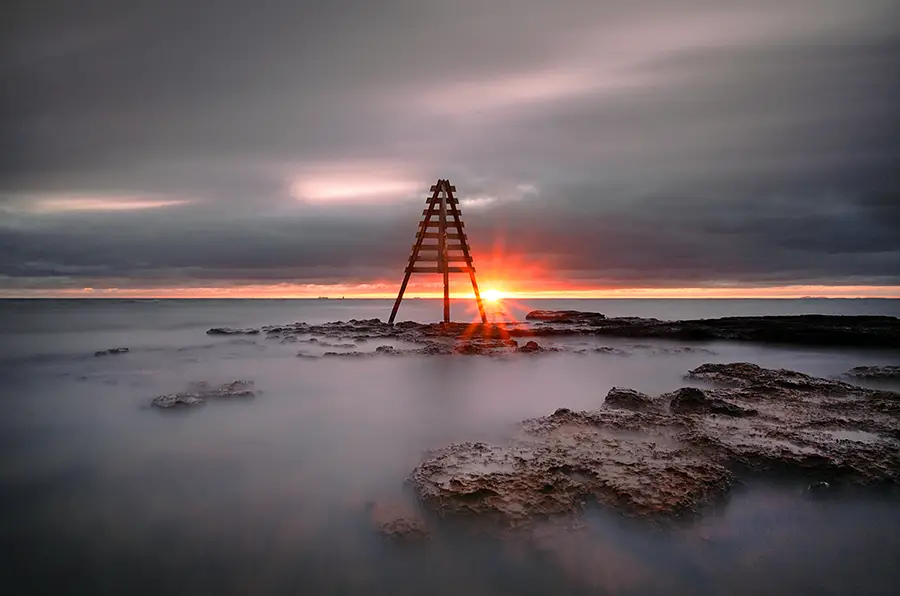 As conditions started to get dark and the sunset was well and truly over I decided to take one more image with the idea of giving it a cold processing feel in Lightroom. For this image I used the split toning feature in Lightroom and added a very subtle blue to the shadow of the image and dropped the saturation. Below was the result.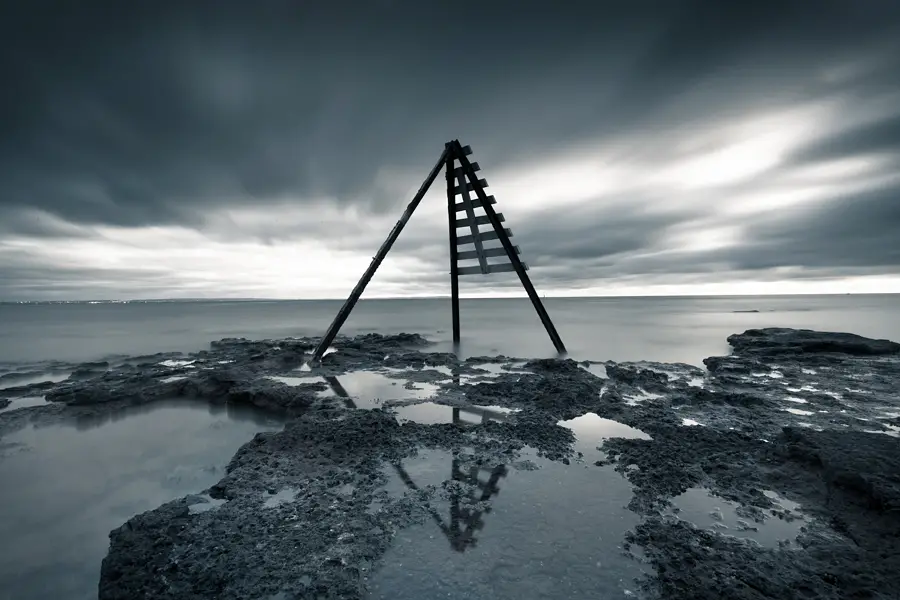 Another successful trip in the car.  Why I stopped driving I'll never know. Where to next? Who knows but it's nice to be shooting the sea again.
Take care,
– Alex