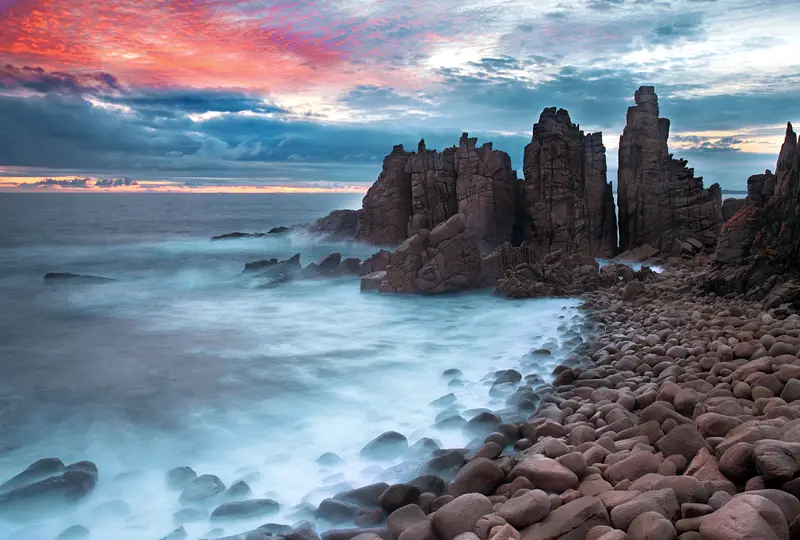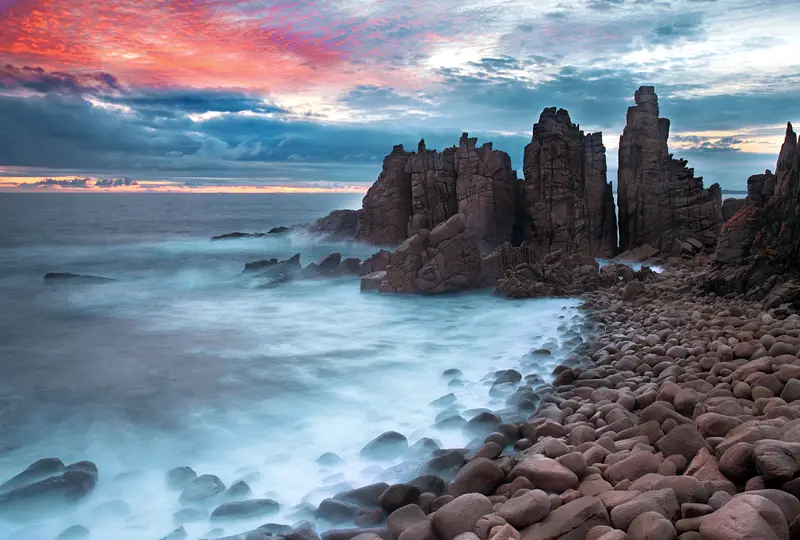 One from a few weeks back at The Pinnacles, Cape Woolamai.
Arriving a few hours before the sunset gave me plenty of opportunity to find a nice vantage point and setup my gear and wait… Unfortuntely there wasn't as much swell as I'd had liked but it was enough.
This is an 8 second exposure and is shot with a Canon 5D Mark II, Canon 17-40 and Cokin Z-Pro Neutral Density filters. In case you're wondering, the B+W 110 neutral density filter very much goes back into the bag at this point of the sunset due to limited available light rendering the filter almost useless.