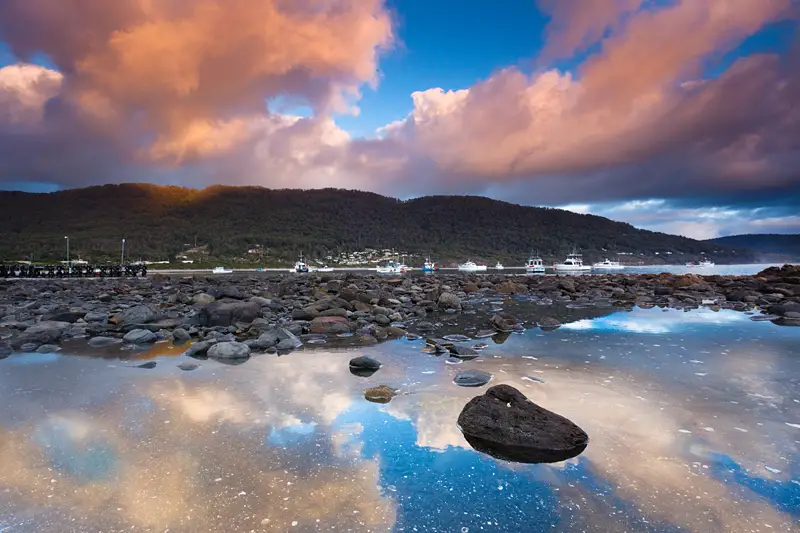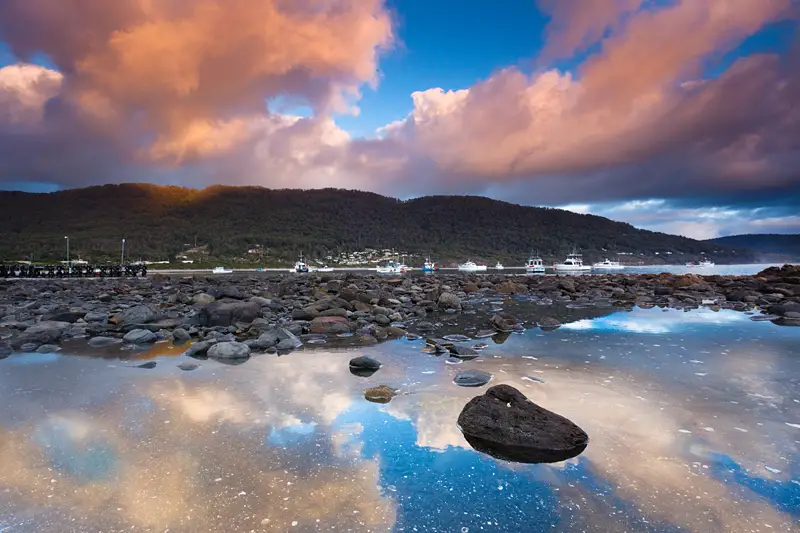 Early morning trip to Eaglehawk Neck with Sam Shelley. Getting up at 4:30am you hope the sunrise will be amazing to make getting up at a ridiculous hour worth it but unfortunately it wasn't meant to be. Luckily not long after the sunrise the clouds started to disperse meaning the morning wasn't a complete disaster.
Shot with a Canon 5D Mark II, Canon 17-40 and Cokin Z-Pro neutral density filters.
On our way back I had a chance to have a play with Sam's new Canon TS-E 45mm tilt-shift lens. I'd read the lens can be quite fiddly to operate due to being limited to manual focus but this wasn't the case at all and it was actually a joy to play with. Unfortunately I can't really justify one. Tilt shift/miniature seascapes? Yeah okay, maybe not..