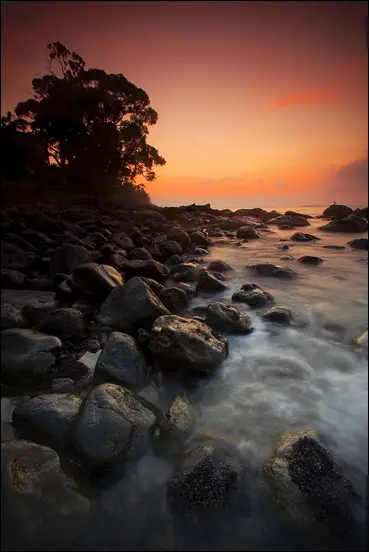 I'm often asked by photographers on where is best to photograph in Tasmania. This is a small list of photographic locations that I'd recommend checking out while in Tasmania. I'm aware that there is many locations missing from this list but that's because I'm yet to photograph them so will update the list accordingly. Also most of these locations should suit most people as they're quite accessible and usually only a small walk. There's also much to do off the beaten track in Tasmania which I will hopefully get to one day.  If you have any questions be sure to drop an email and I'd be happy to help.
West Coast Tasmania
An amazing place for photography with lots of diversity and places to shoot. I've only been to a few places on the West Coast but there's still much more to see. The Tasmanian west coast is notorious for having miserable and wild weather so take clothes for all seasons as it's likely you will see 4 seasons in a day.
Queenstown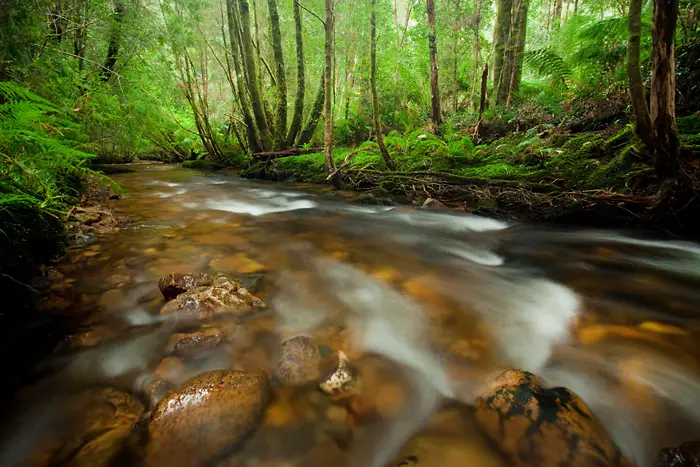 Location
A nice waterfall as you enter Queenstown is worth the shop even if its just to shoot the small streams. It's best to shoot this one while its overcast to avoid harsh highlights. The road into Queenstown is quite windy and interesting which also might be worth a stop if the weather is right.
Strahan

I've only spent a small amount of time here but the local river cruise up the Franklin river is quite scenic as seen above.
Arthur River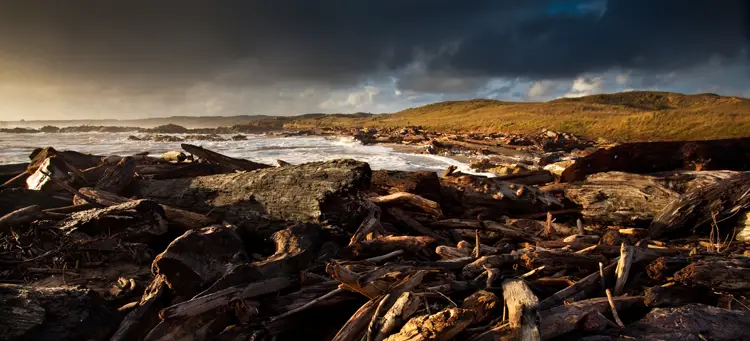 1
My favourite seascape location on the Tasmanian west coast. All along the coast line there is logs sprawled on the shore which can be used for a nice composition. The beach is also quite wild so you shouldn't have any problems with movement in the water.
Marrawah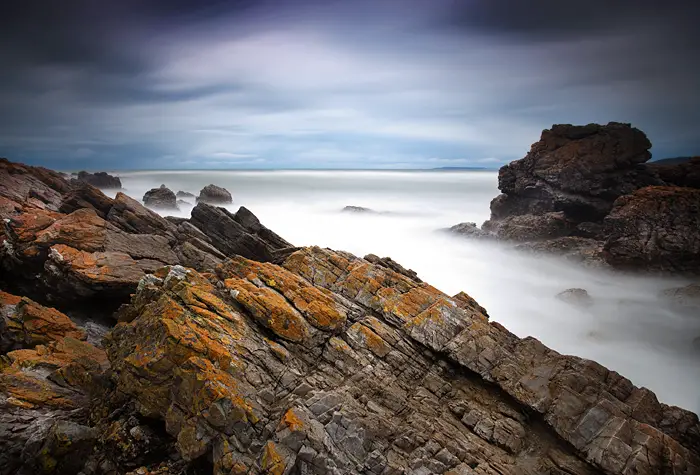 Location
Similar to the above in which there is often a lot of swell so you will have no issues with movement in the water. The rock formations on the end of the beach are quite nice as a composition.
Stanley

1
A nice stop over town as you make your way back to Hobart. I spent a night here on my way back from Arthur River.  The best places in Stanley are probably the iconic Nut as seen above and the beach which can be seen in the attached photo.
While in Stanley I reccomend staying at Stamps of Stanley which is an affordable and nice accommodation.
North-East Tasmania
Cradle Mountain National Park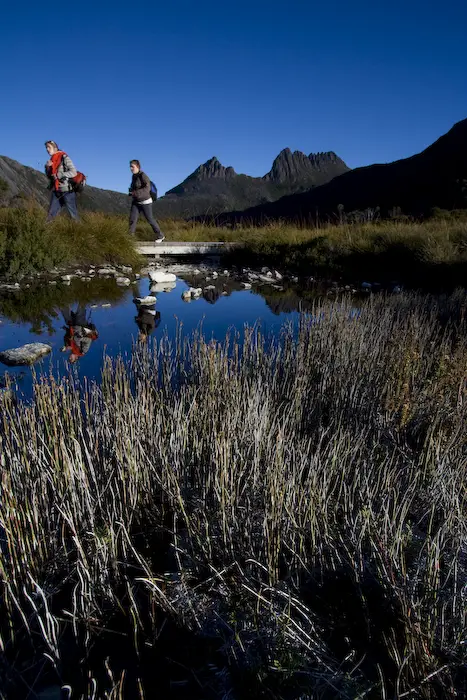 Cradle Mountain is pretty self explanatory and there's lots to be shot here beyond the cliché Dove Lake post card. Be sure to check out the small waterfall walks located near the visitor centre. I'm yet to shoot more here but if you're keen the overland track is also good for shots I believe.
Fingal

A small little town with historic buildings which you may pass through if you're coming from the east coast towards Cradle Mountain.
Campbell Town

A historic bridge in this busy town makes an interesting shot.
North-East Tasmania
St Helens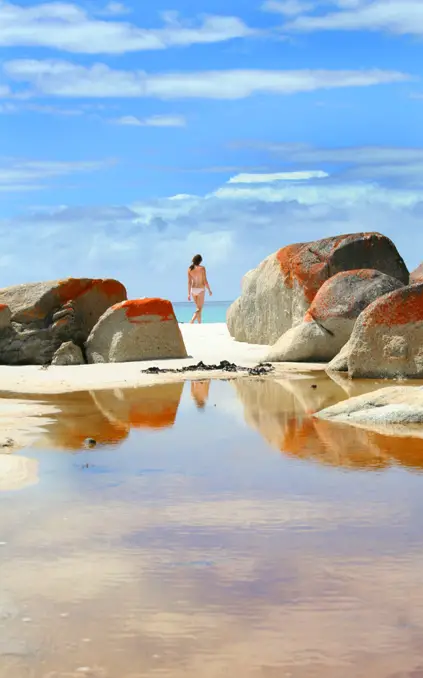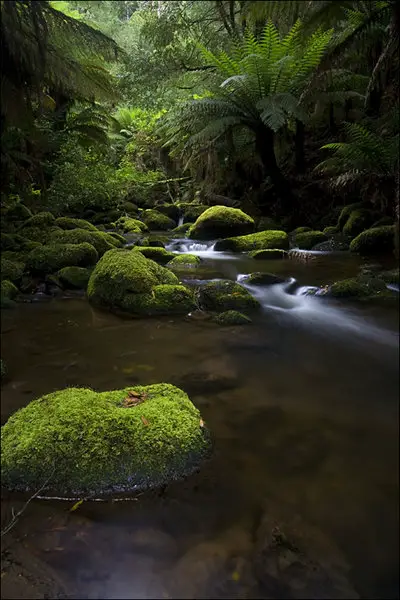 St Helens is probably an hour away from Coles Bay and is quite similar in terms of beaches but is still worth checking. I personally like the Bay of Fires area and St Columbia Falls which makes this area quite diverse for photographers. A nice place to get a fix for waterfalls and waterscapes.
Coles Bay & Freycinet National Park

Coles Bay has a lot of opporunities for the photographer which includes the famous Wineglass Bay walk, Friendly Beaches, Honeymoon Bay, Mt Amos which overlooks Wineglass Bay and more. Definately worth spending a night or two at so you can catch a sunrise or sunset.
Swansea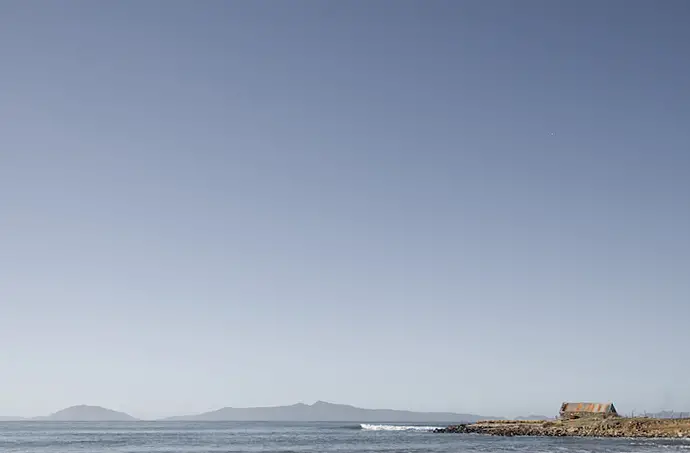 Probably the least inspiring place on the East coast when compared to Bicheno, St Helens and Coles Bay. A little beach-side hut just before you enter Swansea is worth stopping for a snap.
South East Tasmania
Mt. Wellington
Strickland Avenue Falls
Strickland Avenue falls is near Ferntree and worth having a look at if you're visiting Mt. Wellington. There is a rough track which isn't very well sign posted but only a couple of minutes from the carpark.
Hobart Rivulet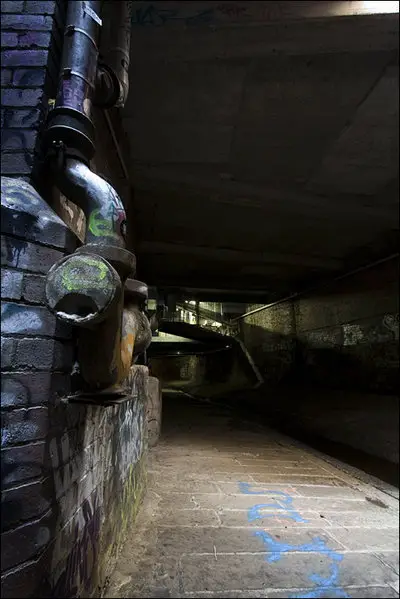 The Hobart rivulet flows from Mt Wellington to underneath Hobart until it reaches the river Derwent. It's obviously very interested photographically and I'd recomend having a look. I wouldn't say it's dangerous in the rivulet but exercise caution to not only the weather but other people who may be there. Don't go there when raining but instead try pick conditions which are mostly dry. You'd likely be fine if there was a light drizzle but it's best to exercise caution. I believe the lights are shut off down there now which makes it quite dark even during the day so be sure to carry a torch which will also come in handy for light painting when capturing shots. To access the rivulet find your way to the Hobart Private Hospital and there is an open canal which you hop into.
Elizabeth St Pier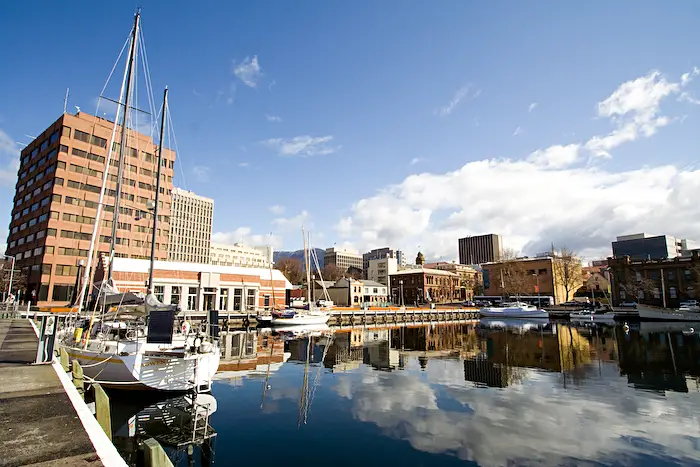 Even if it's not a nice day for photographs, Elizabeth St Pier is nice for some seafood from the local take away shops on the water. Definitely worth a look.
Botanical Gardens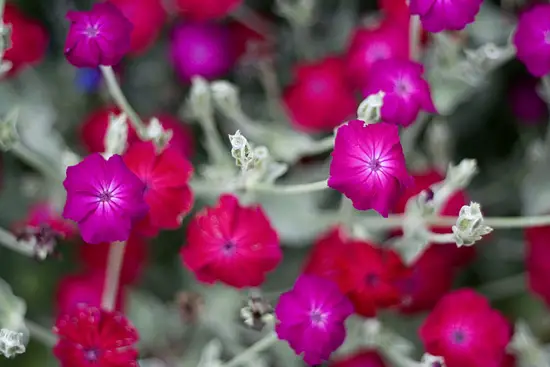 The Botanical Gardens are in Hobart and are reasonably interesting photographically with an Asian gardens.
Tasman Bridge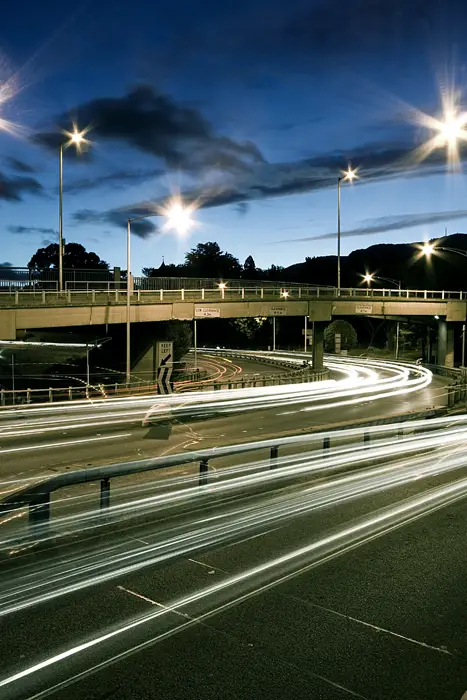 Accessible from both the western and eastern shores, the bridge is one of the more busier traffic spots making it a good spot for long exposures.
Lindisfarne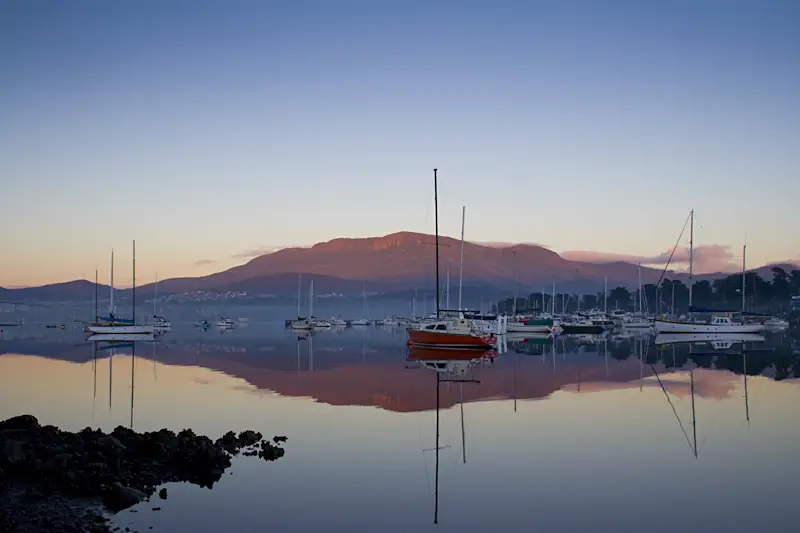 The boats moored in Lindisfarne create a nice photographic composition especially when the water is reflective. Best shot on sunrise when the water is more reflective due to there being less wind.
Bellerive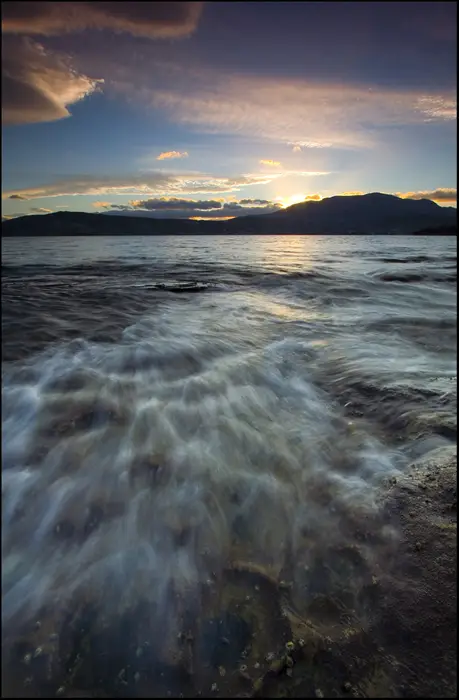 Bellerive is a close location to the city centre and isn't bad for photography but not amazing either.
Otago Bay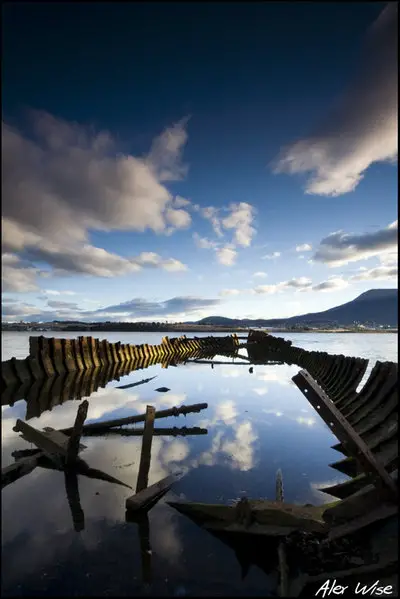 Old ship ruins in Otago Bay make a nice photograph, probably around 25 from Hobart. I'm sorry the location isn't more specific but I've only shot it once and can't actually remember the exact spot but if you drive along the foreshore you should find it eventually.
Richmond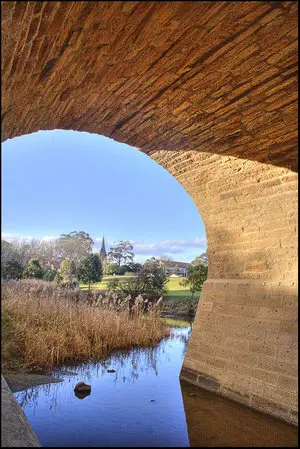 1 2
Richmond is quite nice for photographs with a bridge which was made by convicts being a great photographic subject. Definitely worth a look as it's only 30~ minutes from Hobart.
Taroona
Not far from the city centre of Hobart, Taroona is great for sunrise waterscape photography. I haven't shot it on sunset but from my experience of being nearby the sunsets aren't as spectacular as the sunrises. The conditions at Taroona are quite calm, if you're looking for rough conditions try South Arm or Park Beach.
Seven Mile Beach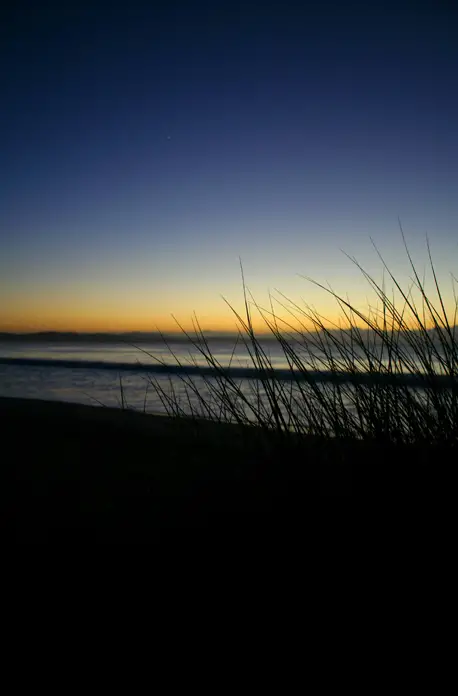 Seven Mile Beach is near the Hobart airport, this one is best shot on sunrise. Also note that Seven Mile isn't very swell affected so the water will be mostly calm.
Mortimer Bay
Mortimer Bay is on the way if headed to South Arm. Access is by a back road off the main road called Rifle Range Road.
Lauderdale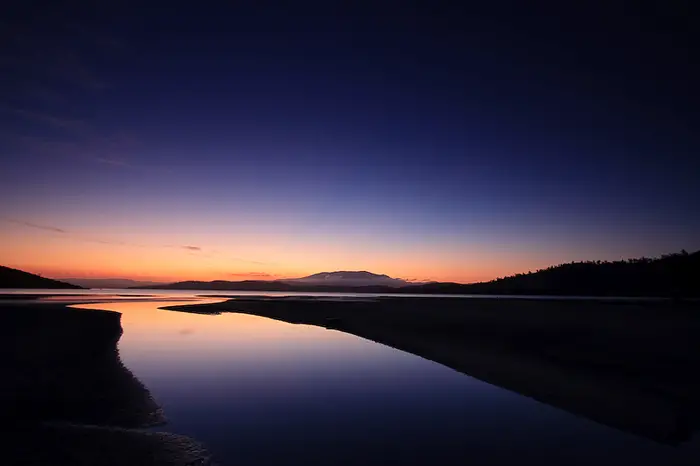 Lauderdale is a little place just before South Arm which faces Ralph's Bay. A nice place for photographs as there is often a low tide which creates beautiful reflections.
South Arm
South Arm is a stretch of coastline which is around 45~ minutes from Hobart. A nice place which is fairly susceptible to small swell (enough for waterscape photographers anyway) so is always worth having a look at. If you're planning a visit it might be worth checking out Swellnet before you leave so you can have a rough idea of wave size. I've listed each location based on which appear first in South Arm.
Clifton Beach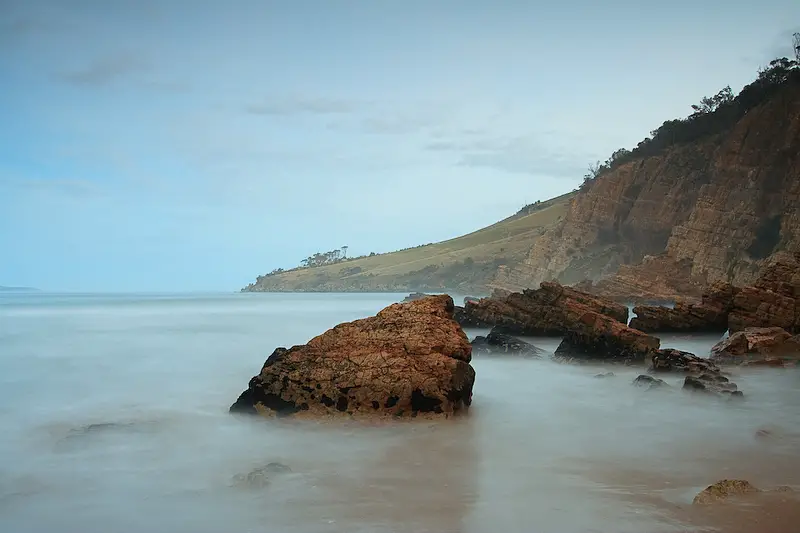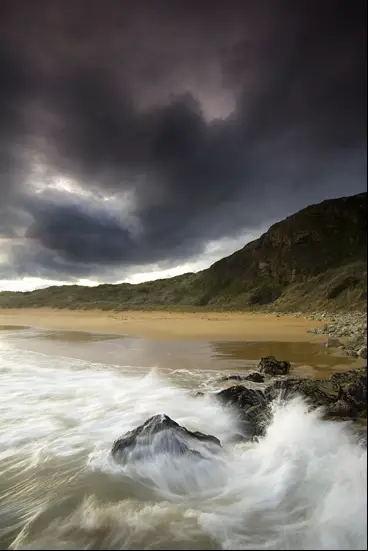 The first beach along the arm which has both a north and south end which are both vary a little so are both checking. I haven't shot it on sunrise but from what I've seen South Arm is best on sunrise but can be ok on sunset.
Goats Beach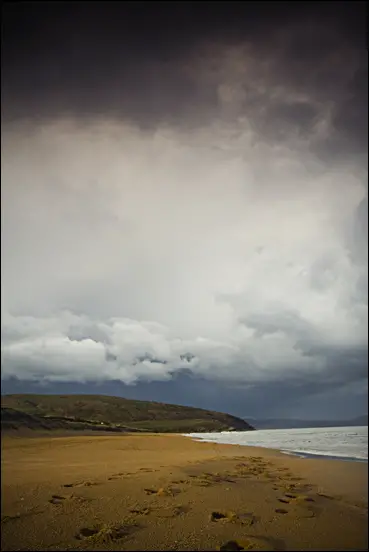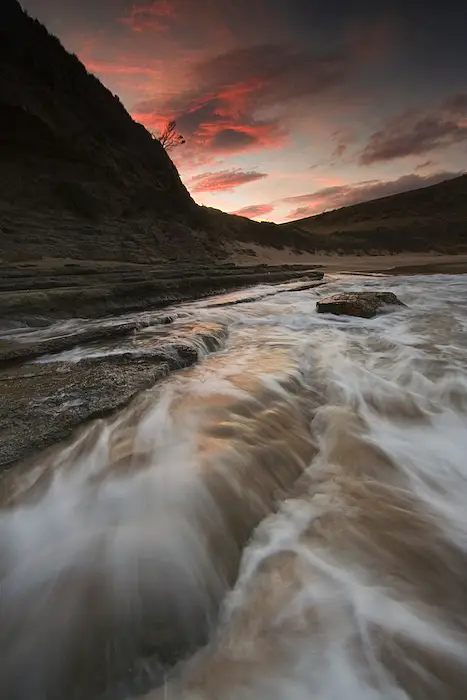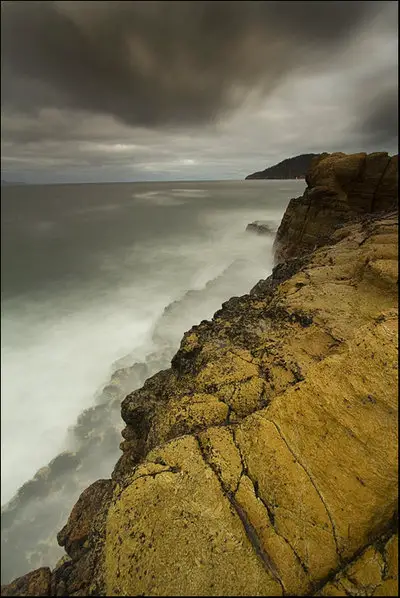 There is two entrances to Goats, north is known as Lumpies while south is known as Rebounds. If you're planning to walk to the Northern end of the beach then you are apparently trespassing on private property. Look for the first carpark just after Calverts Lagoon.
Wedge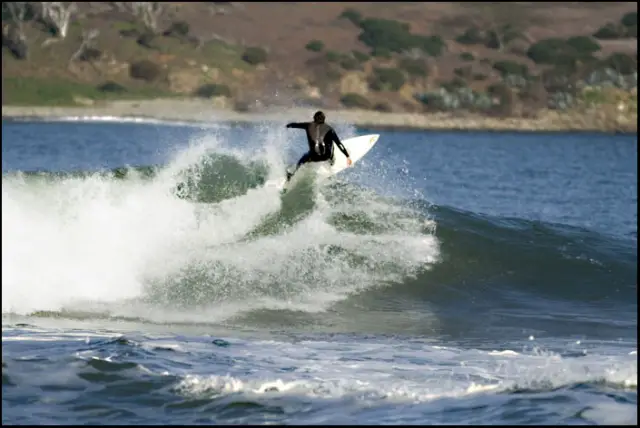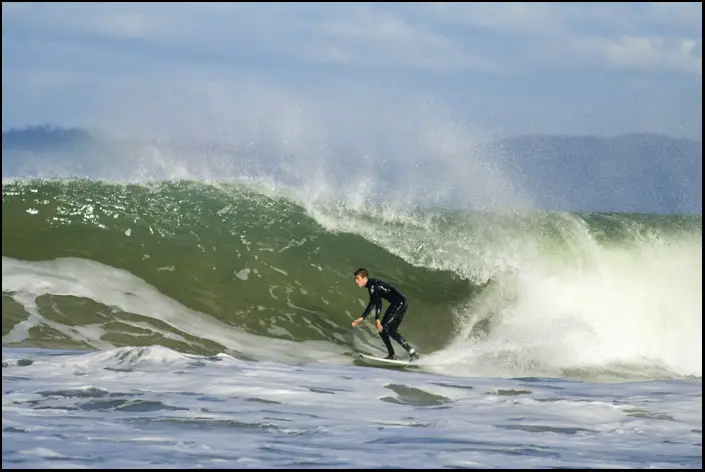 Don't bother unless there is a massive swell. Wedge is accessible from the South Arm lookout which has a side track that leads you down. I'm yet to photograph it when there is nice swell but am quite eager to as Betsy Island would probably create a nice background as you can see above.
Sand Pits

This beach is half way between Wedge and Rsl's as such there's no rock surroundings but just sand as above. I probably wouldn't bother with this one
Rsl's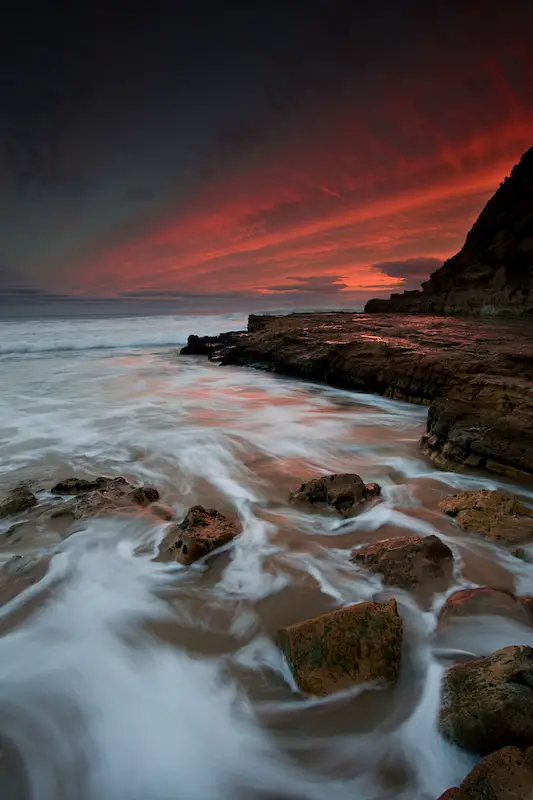 At the end of South Arm is Rsl's which is interesting but much similar to previous locations, worth a look if you get bored.
Park Beach
Park Beach is similar to South Arm in which there is often a bit of surf. I've only shot it a couple of times but enjoyed every time, I recomend walking around the point if the tide permits.
Snug Falls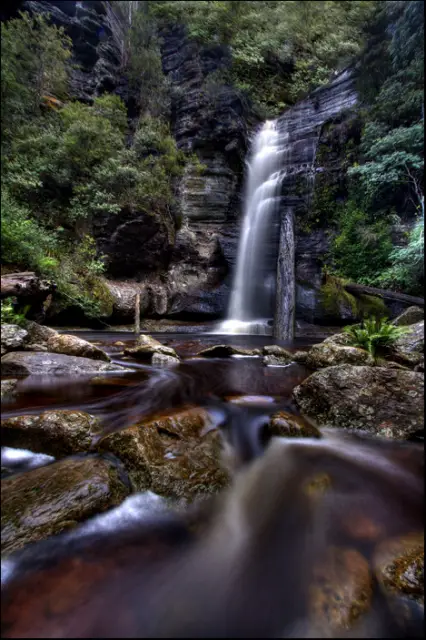 Snug Falls is around 45 minutes out from Hobart and worth a look especially if there has been heavy rain. It's probably around a 30 minute return walk, going back is a little steep but it's not so bad.
Willow Court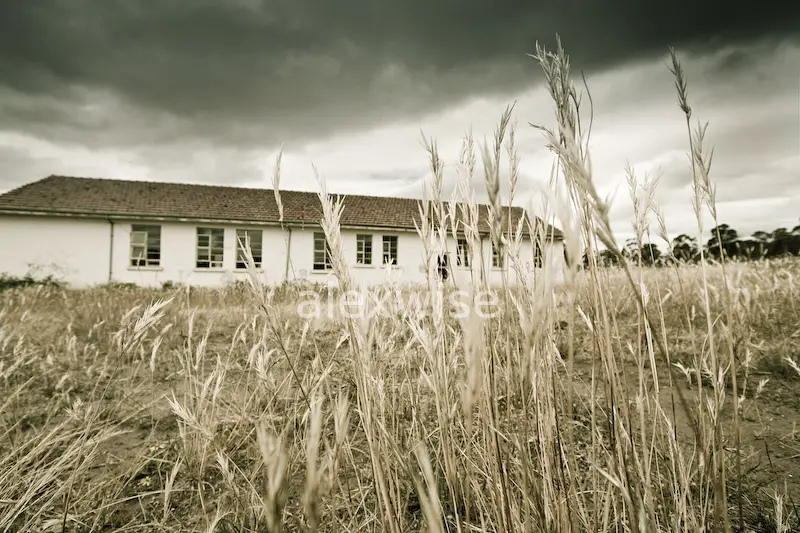 A massive and trashed abandoned mental hospital, be cautious.Lots of empty buildings here.
Mt. Field National Park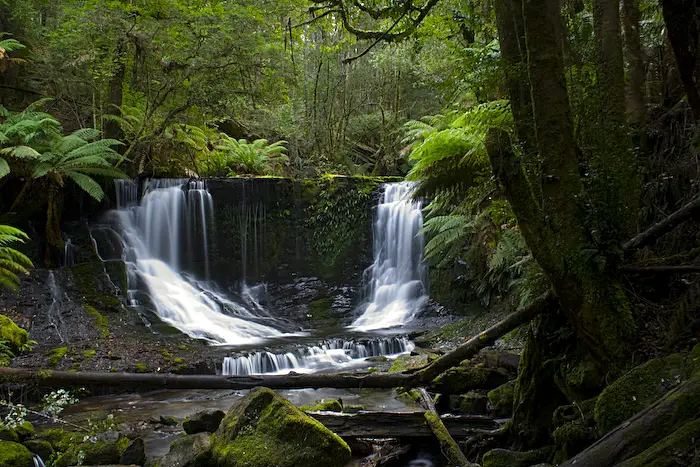 1
Mt.Field is over an hour out of Hobart and there are lots of things here for the photographer. I'd recomend all three waterfalls (Russell Falls, Horseshoe Falls and another which escapes me). I'd also recomend walking into the Tahn Shelf which is lovely in the right season however is a small walk (hour or two return?) which might not suit all.
Southern Tasmania
South Coast Track

I've only walked into South East Cape rivulet but hear the whole walk is stunning. If you have the time just for a day walk then Lion Rock is worth checking out.
More on that here
If this has been helpful to you, I would be extremely appreciative with a link back to the guide to help other photographers coming to the state.
Have a great trip!