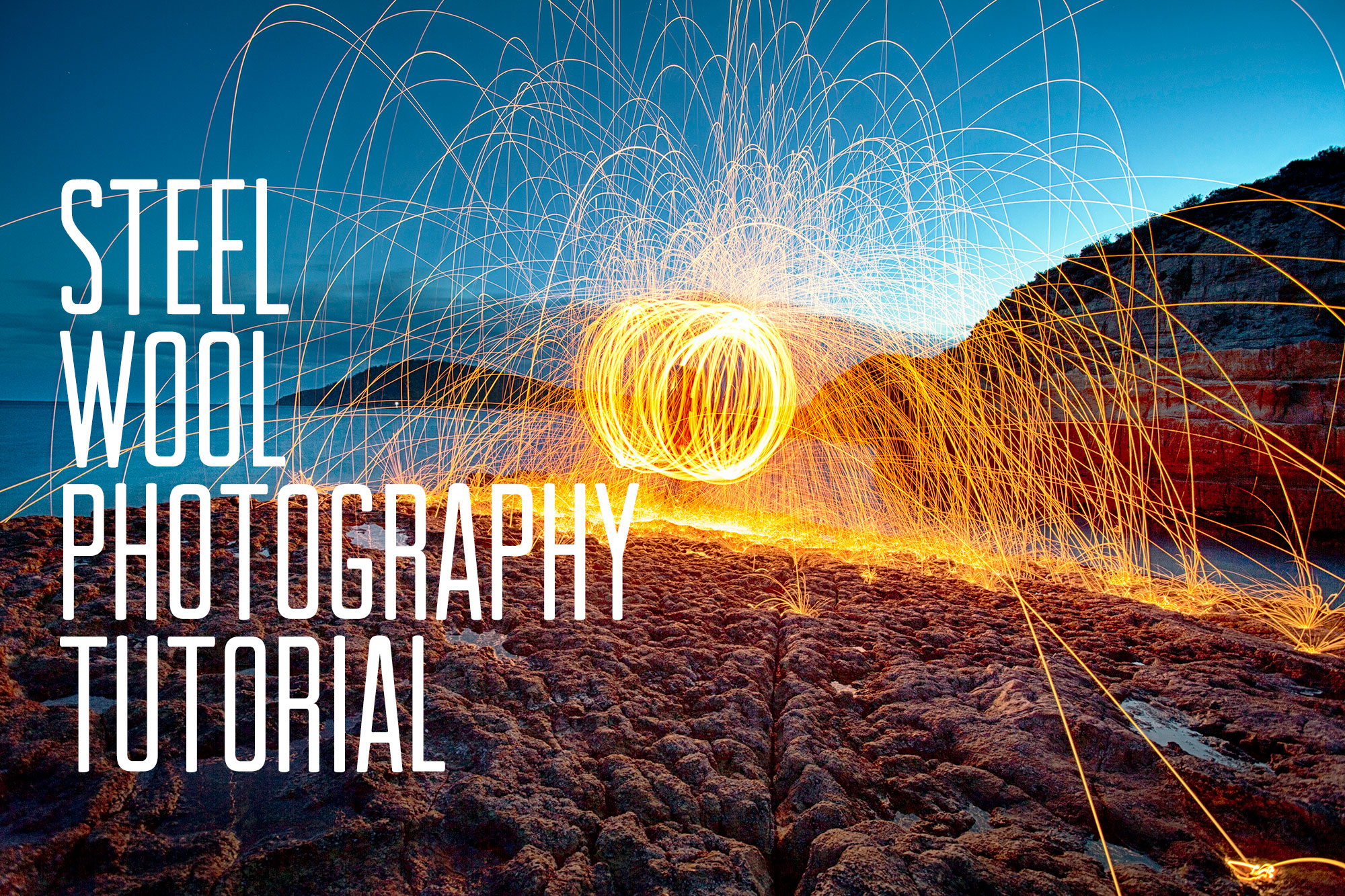 Last weekend I got home and spent a few days with the family, this little fella and possibly an over indulgence on nice scotch.
But one of the reasons I was itching to get home was to channel my inner pyrotechnic and play around with lighting some steel wool. I first came across this method a few years ago now on Udi Tosh's blog, DIY Photography who wrote up a great guide to get you started. I'm always keen to try new things when it comes to photography especially when it involves long exposures. So the weekend I was home I decided to hit up my local Bunnings (a hardware store in Australia) and stock up on the necessary kit for some steel wool photos. Sure the first few attempts were a disaster but it was lots of fun and I'd recommend everyone give it a try at least once. I'm very eager to give it another go as although my first attempts aren't bad, they're nothing compared to some of the brilliant work by others as a quick search on Flickr will show you.
I couldn't get over how easy it is to put together a small kit for light painting with steel wool. Basically everything is available at your local hardware store and can be obtained for under $10. You will need:
Steel wool (0000 variety)
Whisk
Chain or dog leash (to clip to the whisk) and;
Protective wear (glasses, gloves and long clothes).
Generally steel wool will run in different variants from 0000 (superfine) to grade 3 (coarse). We're after the superfine variety as this aerates best when you're spinning it around in the whisk. One thing I learnt from my experience that a general lighter doesn't work the best especially in windy conditions. Instead if you can get your hands on one, try pick up a windproof butane lighter and use this as your lighting device. Alternatively some people recommend using 9V battery which may or may not work.  However all of this you should be able to pick up at your local hardware store with ease.
I'd recommend getting a few packets of the steel wool as if you're like me it will take a few attempts before you promptly get the hang of things. But if you're still feeling slightly unsure about things scroll down to a video I put together which explains steel wool photography and the equipment I used but please excuse my mug 😉
One thing to note when shooting long exposure of steel wool is to pick your locations carefully. I opted for seascape scenes where the sparks distinguished themselves in the water. You may want to avoid dry areas especially during summer for obvious reasons.
I decided to take my steel wool long exposure photographs at a favourite location of mine, South Arm Tasmania. It's a stunning beach that is often empty so what better place to run around like an idiot with a sparks flying everywhere?  Because I wanted the scene to be dark I tried to arrive around blue hour (just towards the end of sunset) but as I was making my way down I noticed a great sunset starting to take shape so made a quick bolt down and managed to capture the end of the sunset. It was beautiful.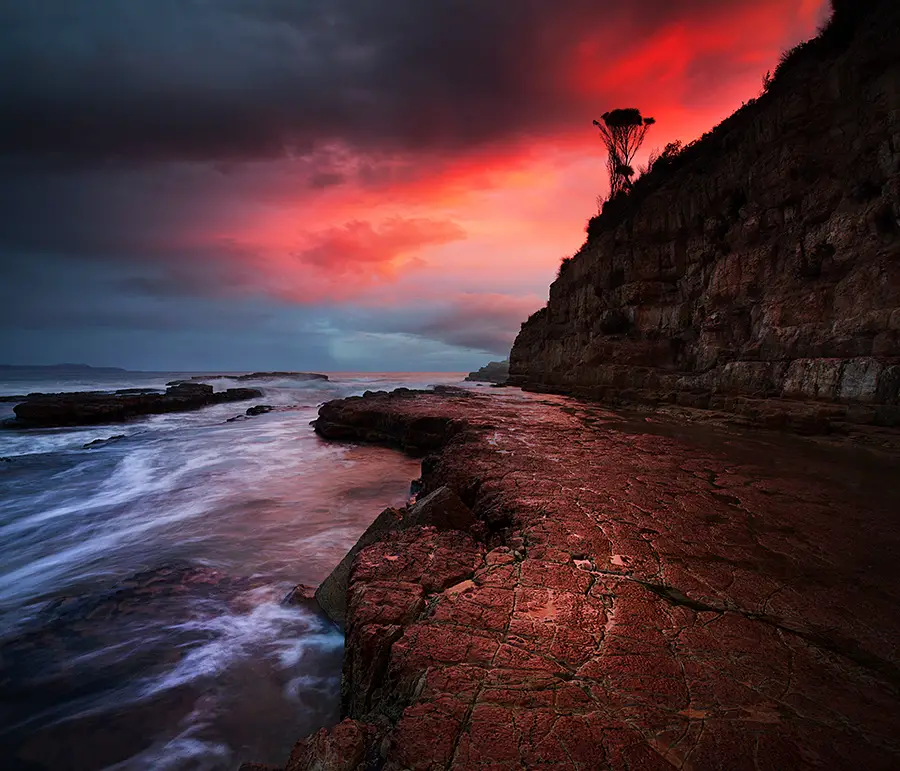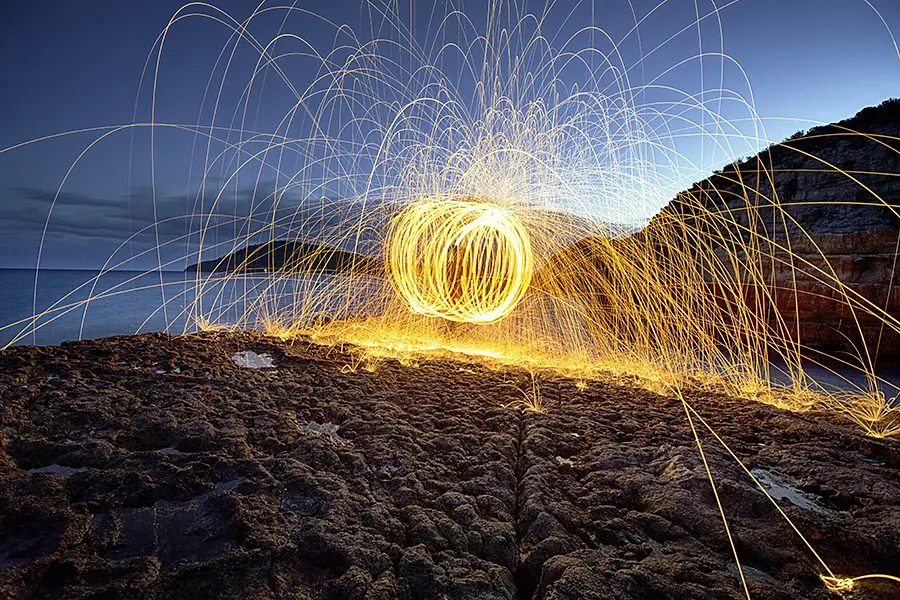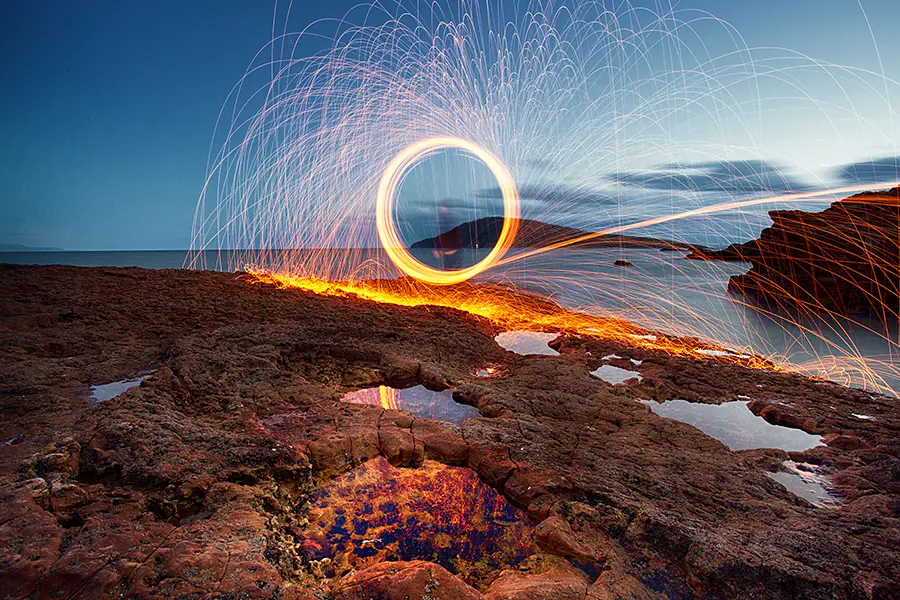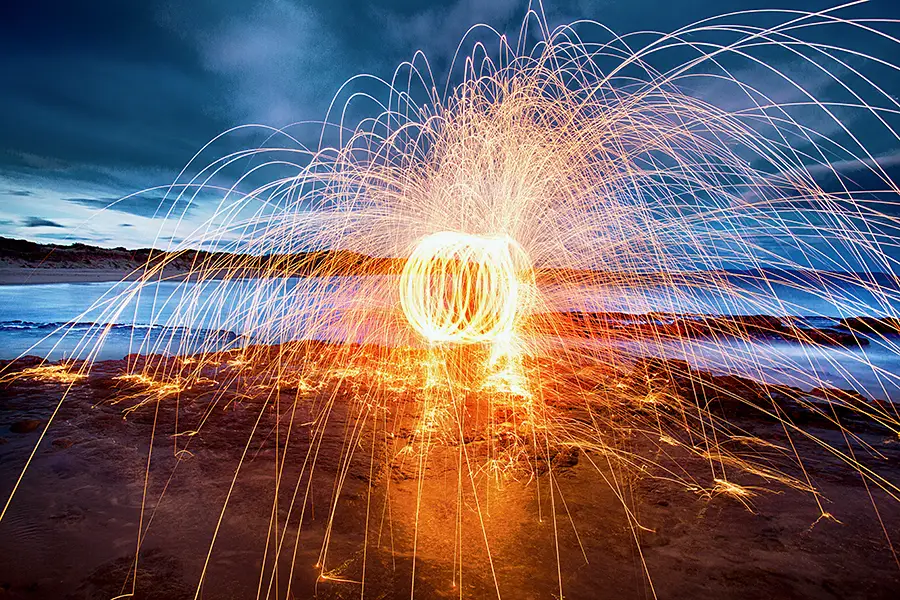 Thanks for reading and viewing,
– Alex