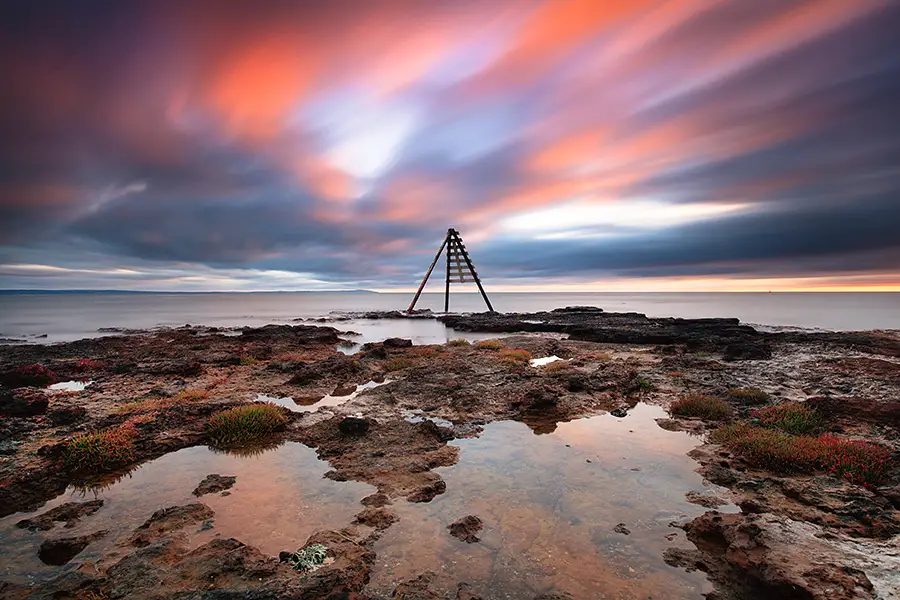 It's hard to believe that another year has already flown past.  I feel like it wasn't that long ago that I was putting together a similar post for my 2012 Retrospective.
2013 was an interesting start to the year with me being stuck down the Tasman Peninsular as the bush fires tore havoc through the area. Fortunately for us we were in a safe location but were trapped down there for a week. The most frustrating part was knowing my camera was back home in Hobart so I wasn't able to get any photos of the stunning sunsets during the week I was down there.  The first photo in this 2013 retrospective was from the day I finally got back to Hobart and taken from the Eastern Shore looking towards a hazy Mt. Wellington on sunset.
This year was a quiet year for me landscape photography wise but I mixed things up by picking myself up a Fujifilm X100 that rides in my bike bag and generally carried around wherever I go. It's a great little camera and most of the photos are featured towards the end of this post. For anyone that only ever lugs around a DSLR I'd strongly recommend picking yourself up a little capable camera like the Fujifilm X100. It's great having something with you that's portable but doesn't come with the high price tag that your DSLR has.
Like previous years I've put together a couple of articles on long exposure photography with one being around long exposure ideas and another on how to create yourself a 10 stop neutral density filter for under $10. I'm hoping to launch some more articles over 2014.
In case you're interested, past retrospectives from 2010, 2011 and 2012 can be seen by clicking the links from each year.
I hope you had a great 2013 and looking forward to sharing more photos with you over 2014.
Thanks for your continued support,
– Alex